A Budget That Could Change Your Life
Steve Diggs

No Debt No Sweat! Financial Seminar Ministry

2006

27 Feb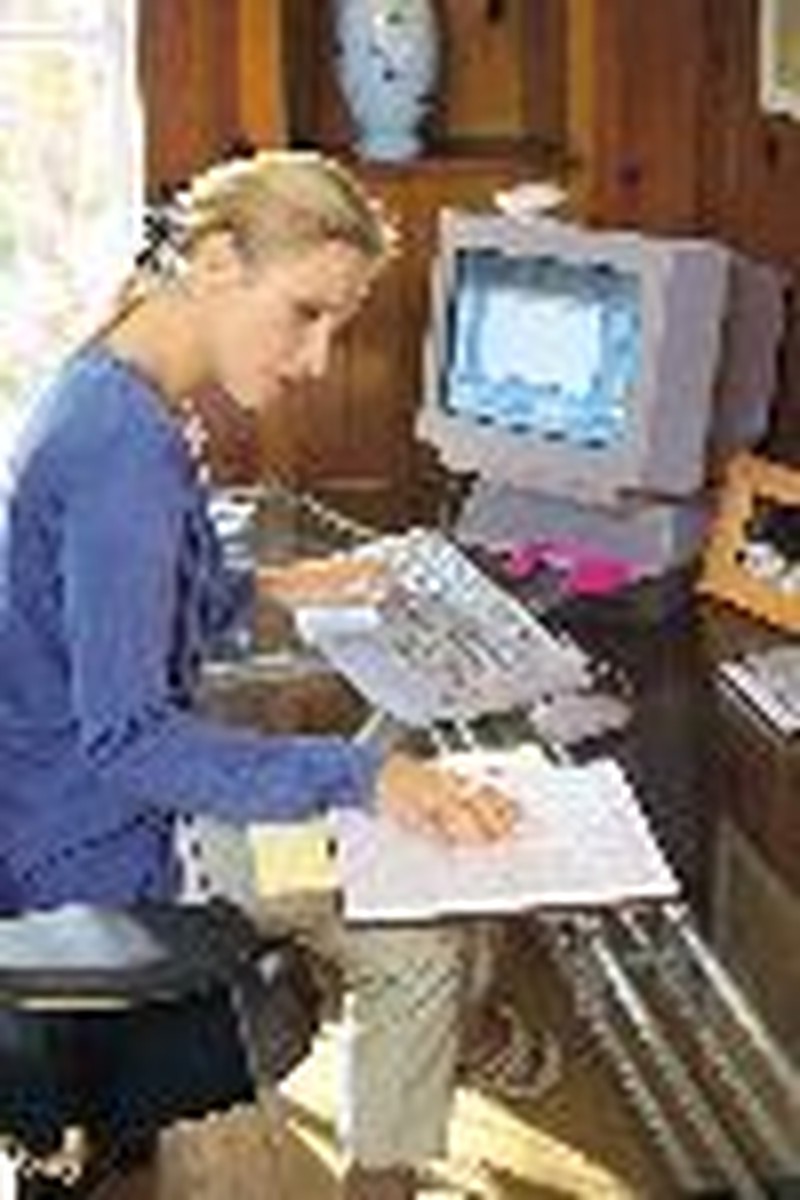 We had talked until there really was nothing more to say. Marty (I frequently don't use people's real names) sat in my office thoughtfully reflecting on what we had just discussed. He was either going to have to make some tough changes in his life—or things were going to go from bad to worse. His life was upside down, his personal relationships were faltering, and his finances were in a mess. This particular evening we had spent most of our time discussing the latter. At twenty-eight years old, this college-educated bachelor was so loaded with debt and financial obligations—he didn't know which way to go. Like so many others, Marty had no real idea how much he was spending each month. Since he had failed to control his money—his money was now controlling him.
Contrast that with Phil and Penny. I had known these two good folks for sometime. They had all the job stresses and personal challenges that any couple with college-age children does. A few days after attending a class I had taught on financial management, Phil came up to me with a big smile and said, "I just want to tell you about something good that has happened in our lives. After your class on budgeting, Penny and I decided it was time to give it a try. And guess what?"
"What?" I asked.
"We found money we didn't know we had! After preparing a written budget like you suggested, we've found $300 per month for savings and we've been able to increase our giving by $40 per month!"
The Lay of the Land
Every year financial advisors encourage Americans to make their family budget at the top of their New Year's resolutions – there's a reason. As I travel America presenting the No Debt No Sweat! Christian Money Management Seminar at churches, colleges and other venues, I've become convinced that the primary reason most families get into financial trouble is because they haven't made adequate plans not to. Relatively few families crash and burn financially because of a medical catastrophe, or a bad business investment, or because they are swindled. In truth, the vast majority of Americans who are in acute financial pain are there because of poor planning and virtually no record keeping. I suspect that less than 10% of all households in this country work from a planned, written, monthly budget. And, without such a document—your family finances are a disaster looking for a place to happen.
No one would start building a home without a blueprint. Would you leave on a long road trip to a new destination without a map, or at least some directions? Why, I'll bet even Martha Stewart wouldn't try a new casserole without a written recipe to work from. Yet every month, all over the country, people get their paychecks and spend them with no written plan. They pop theirs checks into the bank, and start paying bills—with no written spending plan. Then when the money runs out before the month does, they're back in the same old downward spiral of stalling bill collectors and living on credit cards.
Maybe it's time for us to rethink the "B" word—budgeting. Yeah, I know. No one likes to budget. We associate it with pain and austerity. Budgeting means scrimping—having to say "No" to all the things we want to do. Budgeting, dieting, root canals—they all sort of go together don't they?
Believe me, I know how you feel. I don't like budgeting either. But I learned a long time ago that there are usually two ways to do anything: The right way, and the easy way. Although I call it the easy way, it's actually only easy in the short-term. Those "easy monthly payments" have destroyed many a family's financial health. When you think about it, isn't this the root of a lot of our pain? Putting immediate gratification ahead of long term planning? Ever since Esau sold his birthright for a bowl of Jacob's stew, people have been making bad long-term decisions to enjoy short-term gains.
In my attempt to make the right way just a little easier, I'm going to devote the next few articles on developing a sound budget and helping you avoid typical budgetary mistakes. The first thing we're going to do to make this road a little easier is what I've already done in the No Debt No Sweat! materials -– change the name. We won't even call it a "budget." We'll call it our Personal Financial Freedom Plan—or, PFFP for short. I like that name because it is so descriptive. It's personal. It's about our finances. And, it'll give us freedom if we just plan!
So, my suggestion: Stop making excuses. Stop stalling. Turn off the TV, and get started. Take a serious look at your financial situation, and begin to brainstorm ways it could improve. Get a good budgeting form and a ratio breakout showing approximately how much to spend on various items. You can find good forms in various books at your local Christian bookstore. Or, (forgive the shameless plug) log onto my website (shown below) and order a copy of No Debt No Sweat! It includes a great PFFP form. It really doesn't matter where you get your matierials. If you get started, then trust me: Tomorrow will be a better day.
---
Steve Diggs presents the No Debt No Sweat! Christian Money Management Seminarat churches and other venues nationwide. Visit Steve on the Web at  www.stevediggs.com or call 615-834-3063. The author of several books, today Steve serves as a minister for the Antioch Church of Christ in Nashville. For 25 years he was President of the Franklin Group, Inc. Steve and Bonnie have four children whom they have home schooled. The family lives in Brentwood, Tennessee.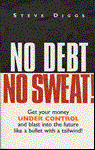 A complete financial compendium, 19 chapters
• What you can do today to get out of debt and kill the Debt Monster
• A,B,C's of handling your money God's way
• How to save, invest, and retire wisely
• How mutual funds work
• How to stop fighting over money
• What to teach your kids about money
• Learn how home & car buying, college financing and insurance work.
• How to develop a budget that works -- forever!
• Features simple charts, graphs, and easy-to-use forms.
Click here to learn more or to order.