A Credit Card Self-Test: Are You Really In Control?
Steve Diggs

No Debt No Sweat! Financial Seminar Ministry

2008

17 Nov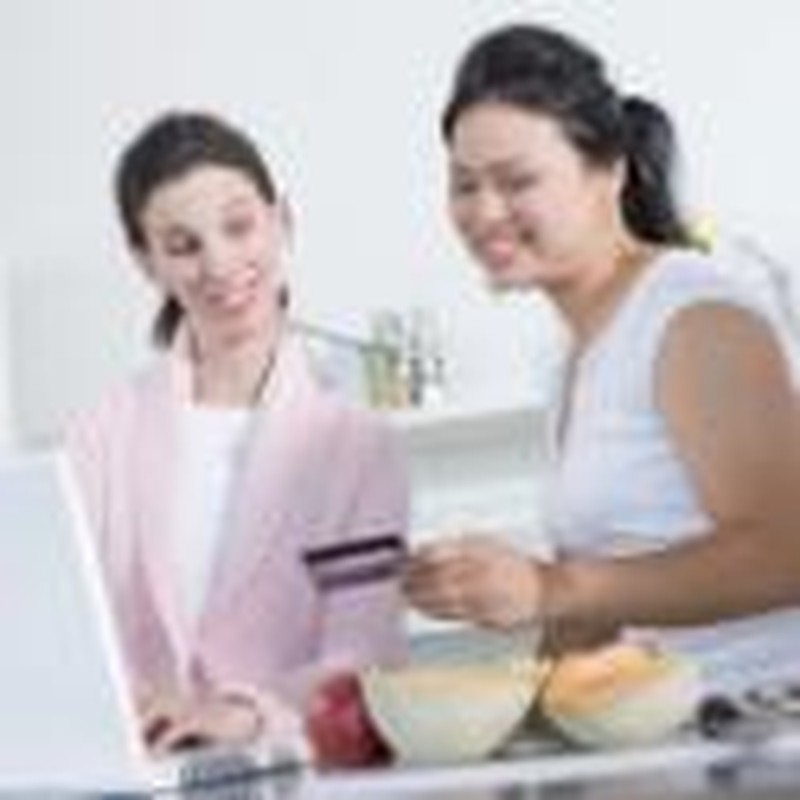 We are bombarded with thousands of messages from the pop culture and the media that tell us the keys to happiness are more sex, more stuff, and more money.  Obviously, closer scrutiny of this belief system would make one ask, "If that's true, then why aren't the happiest families all in Hollywood?"
So, here comes Steve "The Grinch That Stole Christmas" Diggs presenting an anti-stuffaholism message of personal restraint.  But first, let's make this clear: while I am certainly no fan of credit cards — I am not totally opposed to them either.  Frankly, to blame credit cards for our problems is a little bit like blaming Burger King when someone goes in and comes out looking like a Whooper! 
In today's world, it is hard to function without a credit card.  And furthermore, if used properly, I believe credit cards can be beneficial.  For instance, if you have a dispute with a merchant, sometimes credit card users can get help from the card company resolving that dispute.  Credit cards can reduce the amount of cash we need to carry.  And, they can actually (if properly used) help us maintain control of our money.
With that said, I do believe there are plenty people who (at least for seasons of their lives) absolutely should not own a credit card.  Let's go get back to my Burger King illustration for a minute.  While I am certainly not against the Burger King company, I would tell most anyone that they should not make a steady diet of high fat foods.  Additionally, there are some people like me who probably should never eat at a Burger King.  You see, at age thirty nine I had five heart bypasses.  It's been over sixteen years, but to this day I still don't eat much red meat or fried foods.  My body's metabolism simply can't take it.  My cholesterol goes up—and my arteries clog up.  But, if you have normal health and self control, I see nothing wrong with an occasional meal at Burger King. 
So, financially speaking, the big question is:  Are you normal and self-controlled; or do you have a predisposition to poor financial health?  Following is a little five step test that you might like to take.  You may find it helpful in deciding whether or not you should carry a credit card:
1) Do you pay the total balance every month?  If you're carrying a balance, that's a bad thing.  And, yes, I hear people say, "Well Steve, that's just how I manage my money. " In the South we have a phrase for comments like that, "Hog wash!"  If you're carrying a high interest rate credit card balance on an on-going basis, one of two things is probably true: You either can't control your money or you won't control your money.  Either way, you don't need a credit card. 
2) Are you paying your credit cards bills on time?  This year the banking industry expects to make over $16 billion on penalties, fees, and other credit card charges.  Those $39 late payment fees can add up—and damage your overall credit rating.
3) Are you spending more with the credit card than you would with cash?  One study indicates that the average credit card user spends 12 to 18 percent more than he would with cash.
4) Do you have a clearly agreed upon list of what the credit card can be used for?  This is a decision you should make with your spouse—long before you're standing in front of that new couch that would look great in your den.
5) Do you have peace?  Is the credit card causing personal stress in your life?  How about your spouse's life?  Research tells us that over 50% of all divorces are caused by money troubles.  Is it really worth it?  The Apostle Paul, in his testimony before Felix, makes an interesting comment that speaks volumes.  Although Paul wasn't discussing credit cards, his statement in Acts 24:16 resonates throughout all ages, cultures, and situations of life:
"I strive always to keep my conscience clear before God and man."  
---
Steve Diggs
presents the No Debt No Sweat! Christian Money Management Seminar at churches and other venues nationwide. Visit Steve on the Web at 
www.stevediggs.com
 or call 615-834-3063. The author of several books, today Steve serves as a minister for the Antioch Church of Christ in Nashville. For 25 years he was President of the Franklin Group, Inc. Steve and Bonnie have four children whom they have home schooled. The family lives in Brentwood, Tennessee.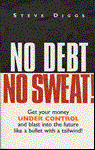 A complete financial compendium, 19 chapters
• What you can do today to get out of debt and kill the Debt Monster
• A,B,C's of handling your money God's way
• How to save, invest, and retire wisely
• How mutual funds work
• How to stop fighting over money
• What to teach your kids about money
• Learn how home & car buying, college financing and insurance work.
• How to develop a budget that works -- forever!
• Features simple charts, graphs, and easy-to-use forms.
Click here to learn more or to order.