A Different Perspective On College Kids and Credit Cards
Steve Diggs

No Debt No Sweat! Financial Seminar Ministry

2008

15 Sep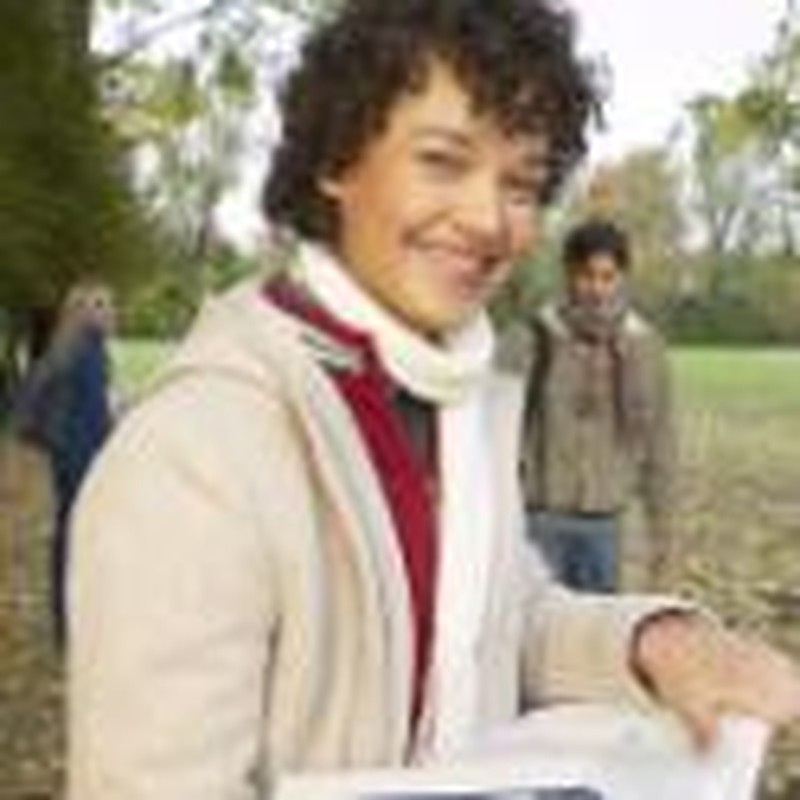 It's funny how we think we "know" people—and sometimes we're totally wrong. There have been an embarrassing number of times when I thought I knew what a person's heart or thoughts were, only to later learn how desperately wrong I was.
It's that way when you are a teacher. As you know I travel and teach God's kids how to use God's money God's way. When I speak we cover a lot of topics: how to stop fighting with our spouses over money, God's giving plan, how to retire with a smile, what to teach the kids, how to get out of debt, etc. When they hear my presentations, I've noticed that most people agree with me. But it isn't unusual for someone to email me after a No Debt No Sweat! Seminar to say that he or she had expected me to take a different position on one topic or another. One of the comments I hear most is, "You're that guy that doesn't believe in credit cards."
Well to set the record straight, I'm not for them or against them. As I've written in other articles it depends on whether we control them or not. Bottom line: Controlled properly, I believe credit cards can be useful; controlled poorly, they can be devastating.
But for the purposes of this article I want to zero in on a topic that has become more urgent in recent years as credit card marketers have taken aim at our kids. It's no secret that I am angry at colleges that allow credit card outfits to come on campus and set up their little card tables (complete with $3 gifts) to try to entice our kids into accepting one of their cards. There are reasons why they do this. First, the banks know that kids tend to keep their first credit card longer than others. Plus, when they don't pay on time, there are those juicy penalty fees. Also, in many cases, the colleges aid and abet because they are effectively getting a kickback.
From my perspective this is wrong. It works at cross purposes with the parents. And, I would encourage you to find out what your favorite college does on this topic. If they are in the business of convincing young people that credit cards are plastic prosperity (while forgetting to remind them that credit cards are also plastic explosives), then let them know how you feel.
With all that said, I am not totally opposed to college kids having a credit card. However, as long as they are your responsibility, this should be your (the parent's) decision. Don't let the inmates run the asylum! Following is a five step to-do list that you might find helpful in making that decision.
1. Have you set a good example of financial responsibility yourself? If the kids have seen you overspend with plastic and then have trouble paying the full amount every month, the odds are high they will do the same. Have the "Responsibility Talk" with your kiddo before they get a card. And, if you've made your own mistakes, this might be a pack that the two of you work on together. But remember, even though you aren't perfect, you are still the parent. Take charge.
2. Establish a low maximum monthly limit. In most cases, I believe a $500 or $1,000 maximum spending cap is right. That's enough to help with most jams (i.e. a canceled flight that requires a motel stay), but not enough to get into overwhelming debt quickly.
3. Establish a list of what items can be bought using the card. Any exceptions have got to be cleared in advance with the parents.
4. Pay every single penny every single month. No "if's," "and's," or "buts!"
5. Mom and Dad are to receive a copy of the monthly credit card statement. (Remember, Joe College has access to fax machines.) The deal is simple: You get a copy of the statement within 24 hours of its arrival. If any part of rules 2, 3, or 4 have not been lived up to—the card is toast!
We've all heard it a million times, but the old Proverb still bears repeating: "Train up a child in the way he should go, even when he is old he will not depart from it." (22:6)
---
Steve Diggs presents the No Debt No Sweat! Christian Money Management
Seminar at churches and other venues nationwide. Visit Steve on the Web at www.stevediggs.com or call 615-834-3063. The author of several books, today Steve serves as a minister for the Antioch Church of Christ in Nashville. For 25 years he was President of the Franklin Group, Inc. Steve and Bonnie have four children whom they have home schooled. The family lives in Brentwood, Tennessee.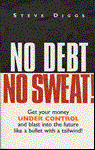 A complete financial compendium, 19 chapters
• What you can do today to get out of debt and kill the Debt Monster
• A,B,C's of handling your money God's way
• How to save, invest, and retire wisely
• How mutual funds work
• How to stop fighting over money
• What to teach your kids about money
• Learn how home & car buying, college financing and insurance work.
• How to develop a budget that works -- forever!
• Features simple charts, graphs, and easy-to-use forms.
Click here to learn more or to order.