A Half-Price State of Mind
Mary Hunt

The Cheapskate Monthly

2006

7 Apr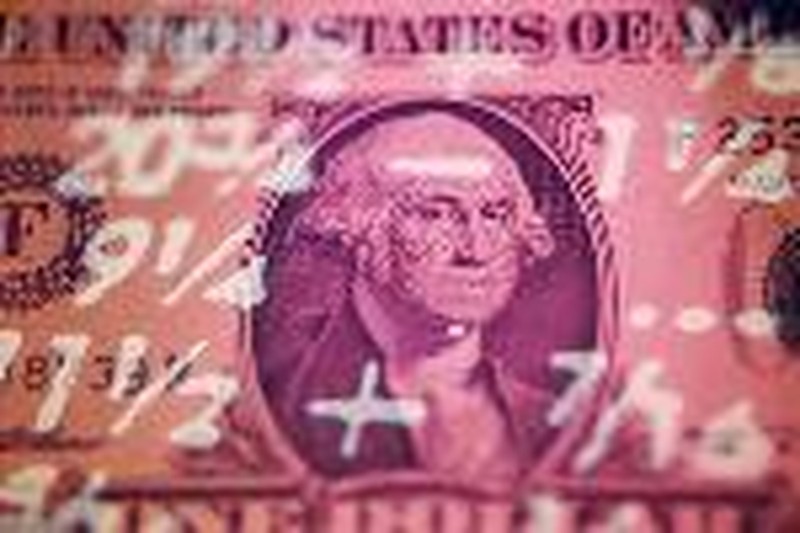 Current figures are in and they're not pretty: The average American is spending $1.22 for each $1 of income. If you're "average" you're in trouble. You are digging yourself into a horrible pit of debt.
Say you're below average and spend $1 for every $1 you earn. That's a lot better. Still, you're living from paycheck to paycheck. If one thing goes wrong, you'll be in trouble.
The key to achieving financial freedom is to live below your means; you limit your spending to $.80 for each $1 you earn. Impossible? No. It takes skill, effort and determination. It takes desire and commitment to live below your means-without giving up your style and your quality of life.
An effective weapon to add to your LBYM (live below your means) arsenal is to adopt a personal standard that you do not pay full price. For anything.
It is not realistic to think you will never pay full price for anything or that everything is available somewhere for just pennies on the dollar. But if your goal is half-price, it will average out over time. This is a mindset, an attitude.
Don't worry that you're going to lose your dignity. In fact, no one needs to know unless you plan to print "I'm Cheap!" on your forehead. Instead, engrave this in your mind: Wherever I am, whatever I do, there is a way to do it for less.
Here are three examples for how to cut the cost of three everyday activities. Maybe these examples will inspire you to come up with ways to spend less on the little things you do every day and the big things, too.
Starbucks® coffee
Are you hooked on Caffè Latte or other pricey Starbucks coffee beverages? With just a slight adjustment you can cut that $3.50 price tag in half without sacrificing your Starbucks experience. Instead of a Caffè Latte order a Coffee of the Week, the strong variety for $1.70. Request this to be extra hot.
Now step to the side counter where you will find a lovely assortment of creams, sweeteners and flavorings for no additional charge. Add enough milk or cream until you have a reasonable facsimile of a Caffè Latte.
While not exactly the same as a Caffè Latte (made with espresso and steamed milk), I can no longer tell the difference and that is saying a lot since I am not one to be fooled easily. Spending half makes it taste even better.
Teeth whitening
Why pay $300 to have your teeth whitened professionally? You don't even have to spend $25 for a home whitening kit.
You can have dazzling white teeth using items in your medicine cabinet-for just pennies and in about three or four weeks.
Twice Daily: Brush with your normal toothpaste and rinse as usual. Dip the brush into baking soda and brush again with that for one full minute (you may have to reapply the baking soda once more, as it dissolves fast). Rinse with mouthwash.
Once Weekly: Substitute the following regimen for one brushing each week: Mix two teaspoons baking soda with enough hydrogen peroxide to make a thick paste. Add a dollop of toothpaste for flavor (optional). Brush and allow the mixture to remain on your teeth for at least two minutes. Do not swallow this mixture. Rinse. Brush again with your regular toothpaste. Rinse completely. Using hydrogen peroxide more than once a week could irritate your gums.
The whitening process will be gradual, with a noticeable improvement in just a few weeks.
To maintain sparkling white teeth adopt this regimen indefinitely. As a bonus you will improve your periodontal health as well.
Note: Hydrogen peroxide is not toxic. You can safely gargle with it but do not swallow it.  It's always a good idea to run any home treatment past your dentist to make sure it is appropriate and indicated for your specific situation.
Computer printing
Searching for information online can be very useful and it's nice to be able to print it out. But usually a lot of ink and paper goes to waste when you print it page-by-page. Instead, select just the text you want to copy. Now paste it into a new document in Word. Don't just paste it though. Select "Paste Special'' then "Unformatted Text." Keep pasting into this same document until you have what you need. You will save a lot of space on your page and be able to compile a LOT of information in far less space.
You can change the font size so it is as small as you're comfortable reading. Check the margins. You can change them, too so that your text fills the page resulting in fewer total pages required. Try Verdana Ref in 9 or 10 pt. font. It is quite legible and convenient. Now your information is very easy to find and work with.
You can save even more printer ink if you choose a setting in your print prefer-ences that is less than high-quality. Be sure to view how your document will look by checking "Print Preview."


© 2004 The Cheapskate Monthly. All rights reserved. Used with permission.


"The Cheapskate Monthly" was founded in 1992 by Mary Hunt.  What began as a newsletter to encourage and empower people to break free from the bondage of consumer debt has grown into a huge community of ordinary people who have achieved remarkable success in their quest to effectively manage their money and stay out of debt.  Today, "The Cheapskate Monthly" is read by close to 100,000 Cheapskates.             Click here to subscribe.

Seeking financial harmony in your marriage? Read Mary Hunt's book Debt-Proof Your Marriage published by Revell.