A New Twist in Online Lending
Michael Milner

Debt-Proof Living

2007

23 Apr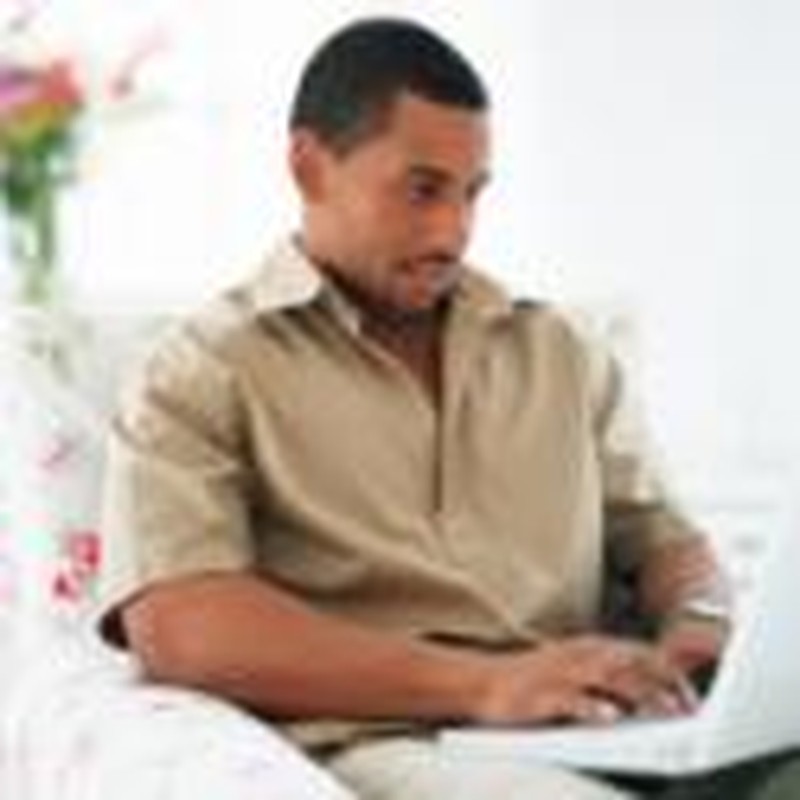 Looking to add a little risk to your 2007? Always wanted to be a banker, but the hours seemed too demanding?

Well, now you have the chance to do both—at Prosper. Prosper.com is the website that allows borrowers and lenders to get together at a person-to-person level. In other words, folks who wish to borrow or lend money utilize Prosper in an eBay-auction-like manner: Potential borrowers sign up with Prosper, undergo a slew of identity-verification checks, and then create listings wherein they detail (among other things) how much money they'd like to borrow, what interest rate they're willing to pay, and for what purposes they need the cash.

Lenders then peruse these listings (which allow them to see the borrowers' credit ratings, abbreviated credit history, and various other items). They bid on lending opportunities that interest them, indicating the minimum interest rate they'd be willing to accept for making each particular loan.

It's an interesting idea, and one that may expand. Right now, all Prosper loans are created with three-year terms, though loans may be paid off at any time. (Prosper also has indicated that it's working on a system to allow for other term lengths.) Once initiated, borrowers' loan auctions are given ten days to "fully fund." In Prosper lingo, this means that lenders have bid enough money to cover the full balance of the loan. Lenders may bid as little as $50 toward a loan … or a single lender could, if she wished, swoop in and bid to cover a loan's full amount.

Because smart money always looks for a good return, the most attractive loans will fund quickly—sometimes within hours. But lenders who see the loan as particularly attractive will continue to "bid down" the rate of the loan, as more of them lower the interest rate they're willing to accept to get in on the action. In this way, Prosper is a virtual middleman who makes financial supply-and-demand tangible. It also provides an intriguing view into human nature, financial psychology, and the implications of "risk versus reward" at the micro level.

As for interest rates, Prosper recently reported that borrowers and lenders are initiating loans at rates that range from roughly 8 percent for AA-rated borrowers who need less than $5,000 to almost 30 percent for E-rated borrowers who wish to borrow $10,000 or more.

"I got into the Prosper lending thing pretty early," says Steve, a lender on Prosper. "Because the idea's so new, I have really limited the amount of money I'm willing to loan out. I've been at it for eight months. Of the seven loans I've initiated, two are now in late-payment status. Am I worried about the late loans? Sure. But this is about what I expected. I'll keep lending on Prosper, because I think it's a fabulous idea. But I won't lend a large amount."

From Steve's viewpoint, Prosper has made nice strides with its identity-verification system in the last several months, and with the information it provides about potential borrowers.

"Lenders can see a lot more about borrowers now than I could when I started back in March of last year," he says. "I think the loans I make now will, indirectly, entail somewhat less risk. Today, for example, I can see borrowers' delinquencies and total credit lines, whereas I couldn't before. Plus I like to think I've learned from my mistakes."

Steve understands that person-to-person lending is risky, and that the risk is weighted heavily in favor of the borrower. At the very least, if the borrower isn't who they say they are, then all bets are off. And lenders' hard-earned money will disappear.

"Personally, I've known three people who signed up to borrow money on Prosper," he continues. "One of them, who I think would've been a really good borrower, couldn't get past Prosper's ID check. He had to fax them document after document, but they were never able to verify his data to the degree that they needed, I guess. The good thing is that I now know how well Prosper checks out borrowers."

In a somewhat counterintuitive twist, many borrowers have used Prosper to help them reduce their debts. One such borrower is Tricia, whose blog at bloggingawaydebt.com documents her income, budgets, and goals—and actually helped her convince lenders that she was borrowing for all the right reasons. She's in the middle of a massive debt paydown. She took out a Prosper loan to consolidate some high-rate debts.

"Although my Prosper loan now has a higher interest rate than the rest of my credit-card debt (due to balance transfers), I'm still very glad Prosper is part of my debt reduction plan," she says. "I don't have to worry about rising interest rates, or varying monthly payments on that balance. I also like the fact that my interest payments are going directly to individuals. Knowing that 13 lenders are rooting for me helps keep me motivated."

The Prosper world isn't without intrigue. Early in 2006, a user with the screen name "JessM" attempted, on three separate listings, to borrow $20,000 from Prosper lenders. But after some astounding Internet research, several lenders suggested that JessM wasn't entirely on the level, and none of JessM's loans ever funded. However, in a loan that's closely watched even today, JessM's "mother" was later able to borrow the $20,000 in her own name.

Then, in November, JessM (her real name is Jessica Michelle Wolcott) showed up again, but on a much larger scale: She was charged with attempted extortion of $125,000 from a Fortune 500 CEO who subsequently lost his job over the blowup. Television soap operas couldn't concoct a better, more elaborate scenario.

The story is just one more testament to Prosper's unique online microcosm. Sometimes the wisdom of crowds is undeniable, as is the madness of individuals.

All of it can be yours … at Prosper.
Michael Milner lives in Oklahoma where he runs a very popular financial blog at MoneySpot.org, and makes an occasional loan at Prosper.com.
"Debt-Proof Living" was founded in 1992 by Mary Hunt. What began as a newsletter to encourage and empower people to break free from the bondage of consumer debt has grown into a huge community of ordinary people who have achieved remarkable success in their quest to effectively manage their money and stay out of debt. Today, "Debt-Proof Living" is read by close to 100,000 cheapskates. Click here to subscribe.