A place where (the computer) knows your name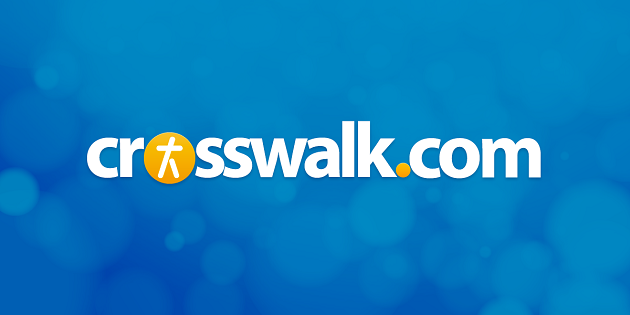 Whenever I think of feeling like I'm part of a community, that catchy, can't-get-it-out-of-your- head tune from the sitcom "Cheers" rings through my head: "You wanna go where people know, where your troubles are all the same, you wanna be where everybody knows your name."
Whether you think that place of familiarity ought to be a neighborhood hangout in Boston or not, there's no doubt that we still strive for that sense of connectedness. In modern day society, unless you're still wearing the nametag that they made you put on at church, no one knows your name.
Consequently, many of us have to manufacture a sense of connectedness, a sense that we are somebody, a sense that somebody will recognize us. The good news is, there's a place for us. Yep! At my.crosswalk.com, you can begin each of your online trips with a welcome box which not only recognizes you and greets you by name (can't you just hear the Cheers song?) -- it knows what your interests are. Granted, it's a computer that knows your name, but admit it, that feels good.
My.Crosswalk allows you to create a homepage that you will see everytime you log on, and it is easily customized with a host of options to give you only the information you want.

For those of you who need business or practical reasons for time on the Internet, My.Crosswalk gives you plenty of opportunities to be pragmatic. You can create a personal portfolio which will track the stocks of your choice all day long. Today's business and news headlines are also updated throughout the day to keep you informed. Or perhaps you would like to take a break from the daily grind and read today's entry in the Larry Burkett devotional series, Great is Thy Faithfulness.
Your friendly My.Crosswalk homepage can also serve as a personal assistant by providing you with reminders about prayer requests, business deadlines, bill due dates, or anniversaries.
Now, for those of you who are going to log on without a practical reason (and that probably applies to more of us than are likely to admit it) there's plenty of personal enrichment (a.k.a. fun) to be had. You can get the latest sports scores of major games, as well as request the scores of the home team which may not have been written up in the sports wires. If movies are your thing, you can read the ratings and reviews of the latest releases. For those of you who get a kick out of the weather, (you never know, maybe you want to rub it in to a friend in another part of the country that your weather is better than theirs) current temperatures are available for cities across the globe.
The casual conversation found at Cheers is substituted by My.Crosswalk with the ability to check e-mail from your CCN mail account. For security purposes, your log in and password are required to check e-mail and change any of the preferences on your personal page.
Add to these features a bunch of local event listings, your choice of devotional series to make you stop and think, international and political news headlines, a wide variety of real audio broadcasts of music and speakers, and you've got yourself a favorite place to go. With a welcome from the computer that knows your name, my.crosswalk.com is just like Cheers, (without the beer, and it might even be argued that milk and cookies would taste better anyway.)
By the way, that song is in your head now isn't it?