A Two-Step Approach to Frugal Living
Steve Diggs

No Debt, No Sweat! Christian Financial Seminar Ministry

2006

3 Nov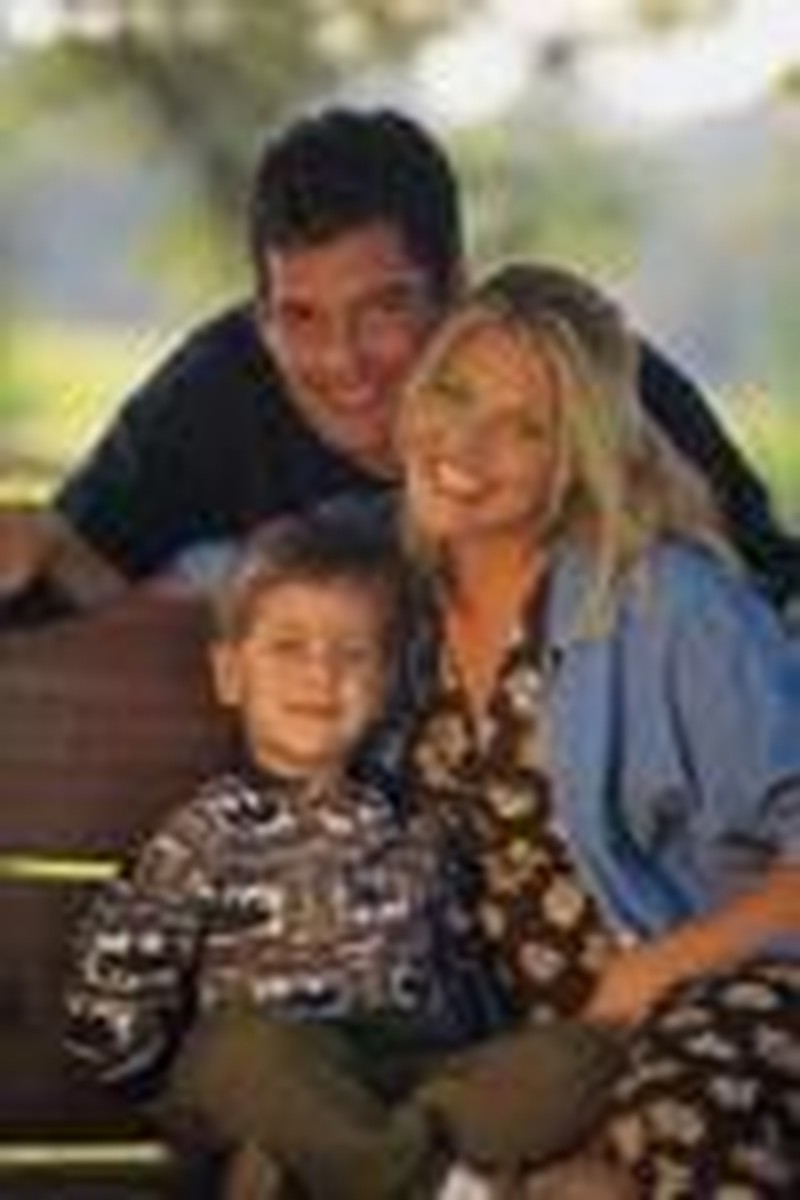 Over and over as I visit churches and present the No Debt No Sweat! Christian Money Management Seminar, moms (and thoughtful dads) ask what they can do to get mom home with the children.
Today, moms are looking for ways to quit work and be at home with their kids in record numbers. On May 4, 2004, USA Today reported that the percentage of working mothers with infants slid from 59% in 1998 to 55% in 2002. Obviously, if a family spends less money, it doesn't have to put as much emphasis on earning more money by forcing Mom to leave home for a job -- or by requiring Dad to work way too many hours each week. To begin living this way it's going to take two very important strategies.
1. Learn to live more simply. This will involve learning to be content with lessthan many of our friends have. You will have to find more joy and satisfaction in relationships and simple pleasures --and, less in the trappings of what the world tells us we must have. Designer clothes may have to give way to bargains at Wal-Mart.
It will mean that there'll be less money to spend at fancy restaurants. (You know the kind I mean -- the ones with salt and pepper in separate shakers.) Instead, eating out will become more of a treat than a lifestyle.
We may not be able to go on some of the costly vacations many of our friends take. Instead of going to the resort -- we'll go to Granny's house and let her do the cooking! NBC News reports that the average family is now spending $1,172 on a vacation. Believe me, there are lots of ways to reduce this. Minor changes in distance and destination can save major dollars.
But, I can tell you from experiences I've had traveling around the country teaching the No Debt No Sweat! Seminar that these are some of the happiest families in America! Families that have made lifestyle sacrifices so Mom (and Dad, too) can be at home more with the kids love their lives. For many of these families the sacrifices have turned to blessings. When the kids are grown and gone, they have hearts filled with sweet memories of being together. Their kids go into the world knowing that they were loved enough to come first. What they may have missed in the form of material gains was more than replaced by an inner sense of harmony and security.
2. Develop a nose for bargains. Less income doesn't have to mean less lifestyle. Many families are finding that they can enjoy very comfortable lifestyles by learning to make the money they do have go further. There is no single "best way" to accomplish this. It involves mastering several different disciplines such as learning to conserve resources, improving negotiating skills, and developing a nose for bargains. Contrary to what some people think, this doesn't have to involve living a draconian, third world lifestyle. My comments here aren't aimed at helping you improve your dumpster-diving or panhandling skills. Instead, it means developing some concrete skills that will save big money, simplify your lifestyle, and, hopefully, reduce some of the stress of modern living.
Ultimately, to do this right you will have to develop a "love of the hunt" attitude. Like so many other things in life, hunting for bargains can be drudgery -- or, a full-blown hoot! For me, it's great fun. Learning to zero in on, and snag great bargains, is a blast. It's a great way for the family to learn and have fun -- all at once. You might enjoy spending a Saturday with your spouse and kids going to flea markets, consignment sales, and garage sales. It offers a beautiful teaching opportunity.
One warning: Be careful not to get caught up too much in the thrill of the hunt. When you buy stuff you don't need or want -- any price is too high.
A Final Warning: Stay Out of Sellers' Markets!!!
Try never to get in the predicament of being forced to buy something when the price is at its highest. For instance, if you want a convertible car -- great. Just remember, everybody wants convertibles in the spring. Consider shopping for your ragtop in the dead of winter. The same holds true for home buying. The best time to buy your first home may be during a housing recession.
If you're going back to college in the fall you may want a mini-refrigerator for your dorm room. The best time to buy it won't be in the late summer when all of the appliance stores are over-priced, or sold out. The best time to get your fridge may be near the end of spring semester. Why not walk down the top floor of the dorm and see if you can find someone who is too lazy to drag his fridge home. Offer $25 and see what happens.

Steve Diggs presents the No Debt No Sweat! Christian Money Management Seminar at churches and other venues nationwide. Visit Steve on the Web at www.stevediggs.com or call 615-834-3063. The author of several books, today Steve serves as a minister for the Antioch Church of Christ in Nashville. For 25 years he was President of the Franklin Group, Inc. Steve and Bonnie have four children whom they have home schooled. The family lives in Brentwood, Tennessee.

A complete financial compendium, 19 chapters
• What you can do today to get out of debt and kill the Debt Monster
• A,B,C's of handling your money God's way
• How to save, invest, and retire wisely
• How mutual funds work
• How to stop fighting over money
• What to teach your kids about money
• Learn how home & car buying, college financing and insurance work.
• How to develop a budget that works-FOREVER!
• Features simple charts, graphs, and easy-to-use forms.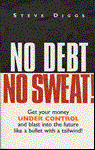 Click here to LEARN MORE or to ORDER