An Irrational Financial Act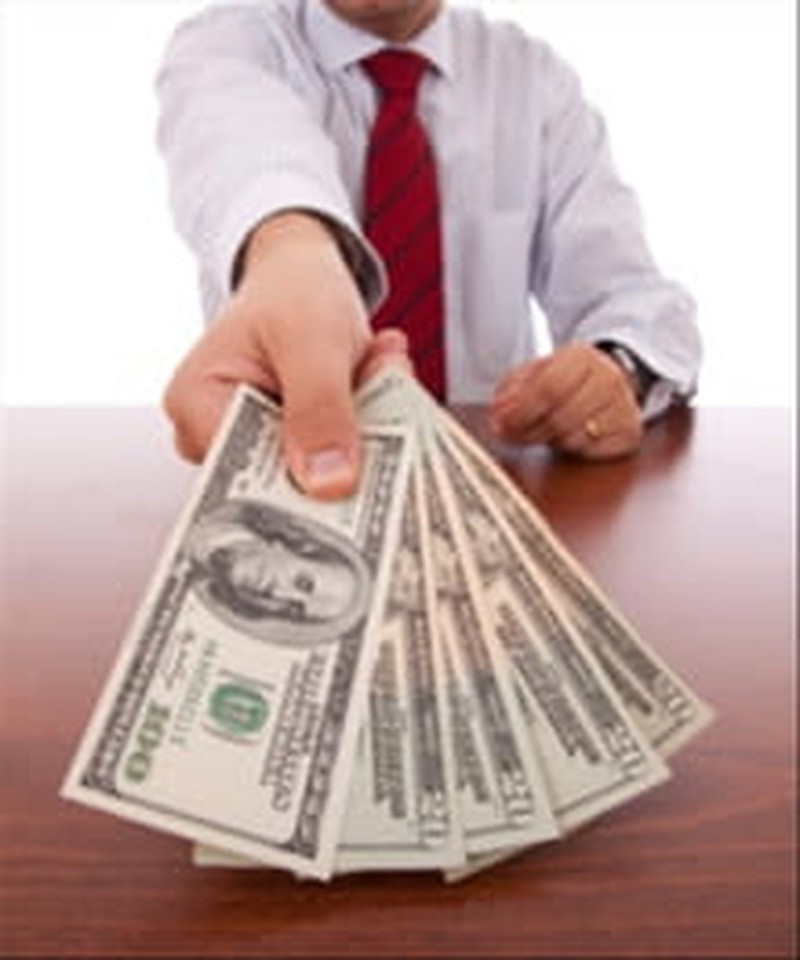 Forbes magazine may seem an unlikely place for an article about charitable giving. After all, Forbes is all about business and making money. But there it was. Under the headline "Irrational Act," publisher Rich Karlgaard wrote not just about giving, but about tithing, the biblical principle of giving 10 percent of one's income.
He told about a friend — "educated and rational," who earned a high income, but could never save any of it. Raised in a strict church that required payment of the tithe with the same level of humor and grace the IRS uses in requiring payment of our taxes, not surprisingly, his friend had drifted away from the church.
Now in middle age, with two degrees from prestigious universities and a thriving career, Karlgaard's friend found himself in church once more. There he heard another message about tithing. But this time it wasn't a finger-wagging lecture; it was a simple, compelling promise: give 10 percent and you will be free from financial worry.
That day he and his wife decided to take the minister up on his challenge. "Almost immediately," Karlgaard wrote, "a mysterious transformation took place." Besides giving 10 percent of their income to charity, the couple found they were able to start saving 10 percent as well — they call it "the 10-10-80 rule": give 10 percent, save 10 percent, and live on the rest.
Karlgaard also wrote about another friend who said tithing helped turn down "the decibel level" of his life. "Every possession speaks to you," he explained. "Everything you own wants attention. When I began to tithe, I found a freedom from my possessions. I don't hold on to things as tightly any more."
Of all the things we can do with money, giving it away seems completely, utterly irrational, doesn't it? It just doesn't compute that increased giving would somehow make it easier to save money, right? And freedom? Doesn't that come from a focus on accumulating as much as we can?
It turns out that generosity is a key component of what it means to use money well, and that's why the fourth of my 11 principles for simple, meaningful success is: Give Some Away.
Here are three reasons why.
Generosity is Part of Our Design
The Bible says we were each made in God's image, and since God is infinitely generous, that means generosity is woven into the fabric of our spiritual DNA.
When we don't give, or give only token amounts, or give from a sense of guilt or obligation, we deprive ourselves of one of life's great joys. But when we give generously with grateful hearts, we live in concert with our design. It's no wonder that generous people are generally happier and find life more meaningful than those who are not generous.
Generosity Reminds Us of Our Priorities
The Bible says, "Where your treasure is, there your heart will be also" (Matthew 6:21). I remember a time when my wife, Jude, wanted to give some money to a friend doing missionary work in a country that I wasn't sure I could find it on a map. Up to that time, I never thought of that country. It just wasn't on my radar screen.
However, after we started sending some money there, I noticed every time the country was in the news. And I took great interest in each letter Jude's friend wrote about her work.
My heart went there because some of our money was going there.
Giving regularly and generously to support God's work in the world is a very powerful way to keep our hearts focused on God.
Generosity Leads to Blessings
I am very confident that giving in order to get something from God is nothing less than an affront to God. I want nothing to do with the prosperity gospel.
Biblical generosity is motivated by gratitude; it's a response to God's generosity.
Still, many passages of Scripture clearly state that there are blessings that flow from generosity, such as Proverbs 11:24: "One man gives freely yet gains even more. Another withholds unduly but comes to poverty."
Some people trace material blessings to their giving. Others experience blessings related to their health, relationships, sense of peace, and more. Still others, such as Rich Karlgaard's friends, find it easier to live within their means and experience financial freedom when they start giving.
It seems irrational. It doesn't make sense on a spreadsheet. It's one of those hard-to-explain but impossible-to-deny realities that there is a link between generosity fueled by a grateful heart and blessings.
Making It Practical
Next time I plan to go into more detail on generosity, responding to some of the most common questions I get about this topic, such as "How much should I give?" and "Where should I give?"
For now, I'd love to hear your feedback on the three major points in this post: Generosity is part of our design, reminds us of our priorities, and leads to blessings.
Other posts in this series on the 11 principles that lead to simple, meaningful success:
Matt Bell is the author of three personal finance books published by NavPress, leads workshops at churches and universities around the country, and serves as Associate Editor at Sound Mind Investing, America's best-selling investment newsletter written from a biblical perspective. To learn more and for a free subscription to the Sound Mind Investing blog, go to www.SoundMindInvesting.com.
Publication date: April 6, 2012