Are Rental Properties the Way to Make Big Money?
Steve Diggs

No Debt No Sweat! Financial Seminar Ministry

2007

6 Jul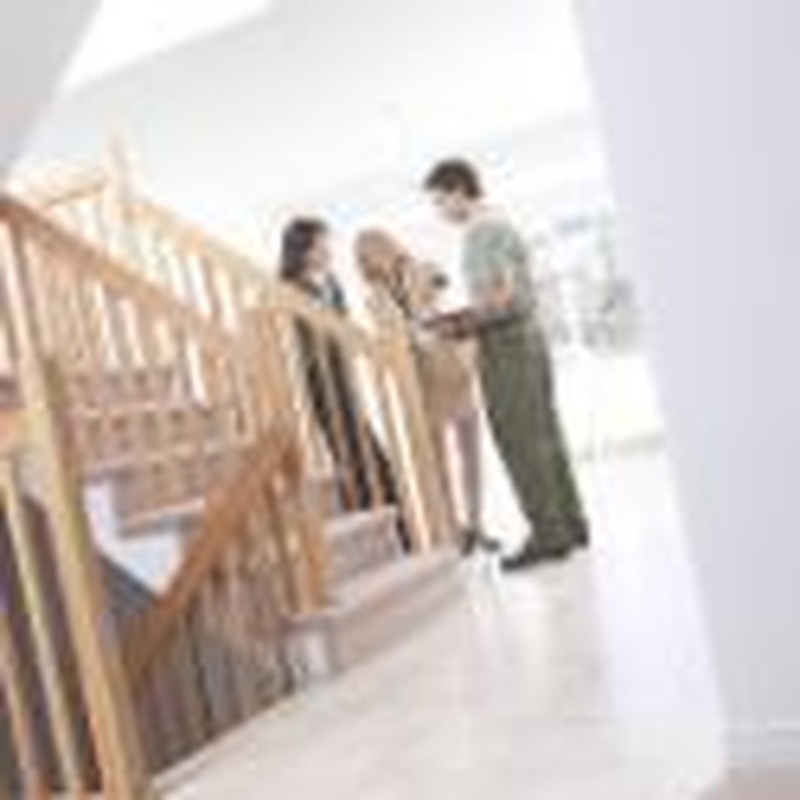 really
been worrying a lot. As a matter of fact, you've been sitting up watching those middle-of-the-night infomercials where they always seem to have a quick (and easy) plan to get rich. You've seen the expensive cars and the fabulous yachts and homes. And all you have to do is buy the CD's and "How to Be Rich Like I Am" packet—and all those money worries will evaporate. Right? Maybe not. Like they say, the free cheese is usually in a mousetrap.
I'm writing this article on a flight to Seattle where I'm scheduled to present our 236th No Debt No Sweat! Christian Money Management Seminar. Over the years, I've spoken to most of 100,000 people. And I've counseled with people all over America.
One thing is true: In all those conversations I have never had anyone come up and tell me that he's a multi-millionaire because of a box of books and CD's he bought on rental real estate. Is this to say it's never happened? No. But, it is evidence to me that getting rich in the rental real estate business isn't the slam dunk lots of people think it is.
Now, don't misunderstand - I like rental real estate. As a matter of fact, I've been a landlord since the 1980's. Today I own residential and commercial real estate. Over the years I've made significant money in the business. But what troubles me is seeing good hearted people who are already in desperate money trouble trying to dig out via rental property.
The first thing to remember: Do nothing out of desperation. The worst time to get into rental real estate is when you are in financial trouble and have no cash flow of your own. Despite what you've heard to the contrary, this business is a cash furnace. There are more ways to lose money than I have space to write about. (Believe me, I've personally found a bunch of them!) If you're interested in rental real estate, there are some fundamentals that can make all the difference between becoming prosperous or impoverished.
I recommend that you begin by knowing the market. What are houses selling for, and what are the rents? The old adage that a house should fetch a monthly rent of 1% of its value sounds great—but in my experience is a rare occurrence. If you don't know the market thoroughly, search for someone who does. You might want to visit a real estate agent that is both knowledgeable, and truthful. He can help you determine cost/rent ratios to see if it will be a viable investment. Consider searching out a veteran landlord and ask if he will mentor you. Maybe he'll agree to show you the ropes in exchange for some sweat-equity on your part. As you paint, clean, and lay new carpets in one of his houses, he'll teach you how to get into the business.
On a similar point, I would never own rental property in another geographic area. My rule of thumb: If I can't be on the front porch in twenty minutes—I don't want it.
Always plan for the unplanned. Expenses almost always exceed expectations. I know it may look great on paper—but paper isn't real life. Just because you're monthly payment is $600, and the rent is $800—it doesn't mean you're making money. Factor in at least a 20% vacancy rate, regular maintenance, an occasional heat or air conditioner replacement, sewer repairs, yard work, etc. And remember, no matter what the contract says about damage fees, it's likely the tenant will leave the house in a mess that you'll have to fix before the next renter.
Consider hiring a property manager. Property managers can be expensive (many require a month's rent plus 6-12% of rents thereafter.) But, they can save a lot of headaches—especially if you don't want to crawl out of bed at three in the morning to unstop a toilet.
Get qualified accounting and legal help. There are tax implications (many of them good) to owning rental property. A good accountant can help you navigate the highpoints and the pitfalls. And, a good attorney can help you understand the legal liabilities you will be exposing yourself to. Also look into local ordinances and other regulatory considerations. This is when you may want to also contact a good insurance agent for advice.
Never, never get into the rental business with a lot of borrowed money. I hate to see people make a 90% loan on a rental property. The more money you can put down at closing, the less pain later on.
Be sure that you will be earning at least a 10-18% annual return because you're going to earn it. If not, consider putting your money into a passive investment (like a CD or a mutual fund) that may not return as much—but probably will not cause nearly as much grief.
Lastly, remember that good deals don't come around every day. You may look at fifty, or a hundred and fifty houses before you find a truly great deal. Much of the profit made in the rental real estate business is made at the closing table.
Steve Diggs presents the No Debt No Sweat! Christian Money Management Seminar at churches and other venues nationwide. Visit Steve on the Web at www.stevediggs.com or call 615-834-3063. The author of several books, today Steve serves as a minister for the Antioch Church of Christ in Nashville. For 25 years he was President of the Franklin Group, Inc. Steve and Bonnie have four children whom they have home schooled. The family lives in Brentwood, Tennessee.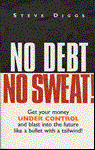 A complete financial compendium, 19 chapters
• What you can do today to get out of debt and kill the Debt Monster
• A,B,C's of handling your money God's way
• How to save, invest, and retire wisely
• How mutual funds work
• How to stop fighting over money
• What to teach your kids about money
• Learn how home & car buying, college financing and insurance work.
• How to develop a budget that works -- forever!
• Features simple charts, graphs, and easy-to-use forms.
Click here to learn more or to order..