Be "Shrewd as a Serpent" When Making Important Purchases
Steve Diggs

No Debt No Sweat! Financial Seminar Ministry

2006

30 Jan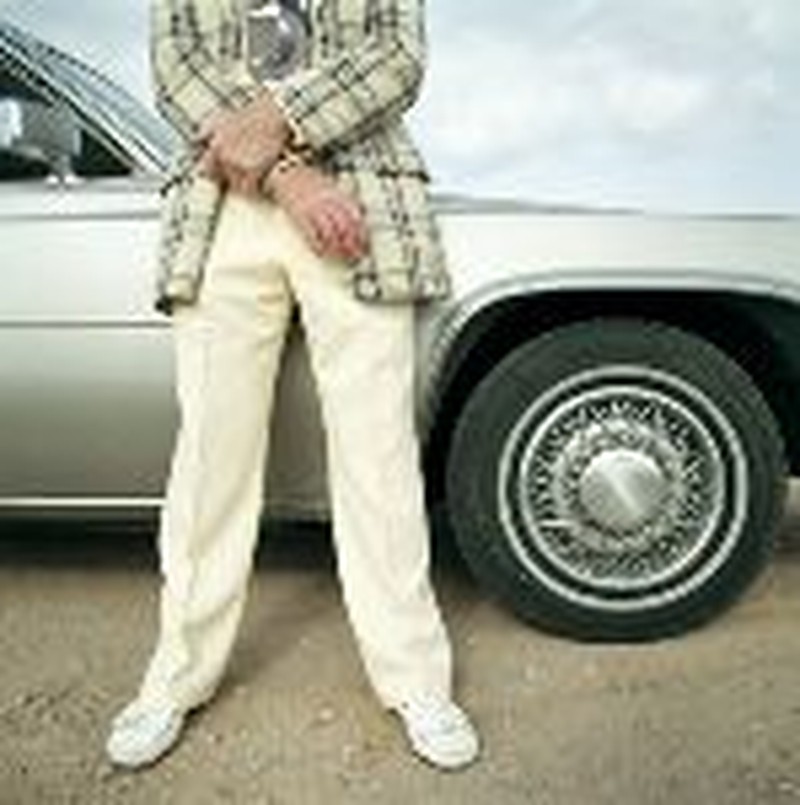 In the early 70's I had an afternoon radio show on one of the Nashville stations. Being a poor, broke college kid, eating out was a luxury I couldn't afford. So, when I got off the air at 6:00 p.m., I rushed back to the school cafeteria in time to get supper before they closed the line.

Usually when I arrived, some of my friends were still there and we would hold court at a long table that we considered to be our turf. It was there I began noticing the cutest little brunette sitting at the end of the table with a girlfriend. They seemed to show up at the same time every evening. She was one of the brightest, happiest girls I had ever seen. As you can guess, one thing led to another and it wasn't long before we were a serious item on campus. It wasn't until some time after we had been dating, that Bonnie finally 'fessed up and told me that I had simply fallen into her cunningly laid trap. She told me how she listened to the show until I went off the air each day, then freshened up, and headed over to the dining hall — arriving only minutes before I did.
I have always been so grateful that she took the proverbial bull by the horns and reached out to me. I can tell you after twenty-six years of marriage that, next to my salvation, Bonnie is the sweetest blessing I have ever been given.
But, I'm getting ahead of myself. Before we finally got married in August 1976, there were a number of hurdles to overcome. Not the least of which was my own selfishness and immaturity. Despite my profession of true love, I was plagued with a terrible case of cold feet. As months turned to years and college gave way to jobs, I still had not gotten the courage to ask Bonnie to take a trip down the aisle with me. Finally, with a non-committal boyfriend and pressing family needs back home, Bonnie left Nashville and returned to Pennsylvania.
Chur-thump! My heart hit the floor. She had left me — and it was my own fault! By this time we had been out of school for nearly two years. I had a successful real estate business going in Nashville. I knew what my options were. I could either stay in Nashville, become a real estate tycoon — and lose Bonnie forever — or, I could swallow my pride, close up the business, move to Pennsylvania, and help Bonnie care for an aged family member. Then, maybe I could re-win her heart, and she would marry me.
Well, thankfully, I did the right thing. I moved to Erie, Pennsylvania, in the spring of 1976 to rebuild my relationship with Bonnie. Things went great with the two of us — we were married within six months. But the job situation was another matter. It soon became evident that my work options were pretty limited. As a matter of fact, the only job I could find was selling cars. Actually, it has crossed my mind that maybe God figured this was the best way to take me down a few notches.
"Ugh!!" I thought, "Not cars. Anything but selling cars!" I had heard all the jokes about these guys. I knew they were the last people firemen pull out of burning buildings! (Old joke: What's the difference between a lab rat and a car salesman? Answer: There are some things you can't get a lab rat to do.)
Over the next months I learned a lot. I saw just how dishonest people could be. I heard buyers lied to and taken advantage of. My manager told me not to do my friends any favors because my enemies wouldn't buy from me anyway. I saw business conducted with little sense of morality and practically no concern for putting others' needs first. Although I did pretty well selling cars, I hated every minute, and was thrilled the day I left.
Let the Buyer Beware
Cars are a big part of most of our lives. For many of us they are the third biggest expenditure behind our homes and kids. In the No Debt No Sweat! Christian Money Management Seminar we spend a lot of time learning how to buy and pay for cars the right way.
Am I saying that all car salesmen are evil? No. As a matter of fact, I have friends in the car sales business who are honest and trustworthy. One of these was an Elder in our church, Neil Chaffin. Neil has been in the car business for over thirty years. I have bought from him, and would recommend him to my friends. He is a dedicated Christian man who is willing to tell the truth to his own hurt. Over the years he has built a career based on trust and confidence.
But, unfortunately, not all salesmen are like Neil. They work in a high-pressure business, and are usually paid a commission that is based on their sales. The competition is tough. Taking moral shortcuts can be easily rationalized, and is sometimes encouraged by management. Atmospheres like this are breeding grounds for deceitfulness and greed.
Smart Money says, according to the Better Business Bureau, franchised car dealers receive vastly more complaints than other businesses. In a recent year, there were more than 17,000 auto dealer complaints.
A Word of Advice From Jesus
I don't want to over-spiritualize what I have to say about car buying, however a comment from Jesus comes to mind as I write this. As He prepared his apostles to go out into the world, one of the Master's admonitions was, "Behold, I send you as sheep in the midst of wolves; therefore be shrewd as serpents, and innocent as doves." (Matthew 10:16 NASV)
This short comment of Jesus' has served me well for much of my business life. It reminds me that not everyone can be trusted. I need to keep my guard up and not believe everything I'm told. Sometimes a little skepticism is a good thing. Christians should not be ignorant and gullible people. We need to ask hard questions and drive fair deals.

But, as Jesus also reminds us, we must be as "innocent as doves." I know there is the temptation to "fight fire with fire." But, as Christians, we need to avoid the urge to become cynical and dishonest ourselves. As a believer, my goal is to deal honestly, yet at the same time remain a good steward of my money. So, whether you're buying a car, a house, or making a purchase on a smaller scale, don't be afraid to use your God-given wisdom to make informed decisions.

Next time: 11 Tricks and Tips of the Car Business

________________________________________________
Steve Diggs presents the No Debt No Sweat! Christian Money Management Seminar at churches and other venues nationwide. Visit Steve on the Web at  www.stevediggs.com or call 615-834-3063. The author of several books, today Steve serves as a minister for the Antioch Church of Christ in Nashville. For 25 years he was President of the Franklin Group, Inc. Steve and Bonnie have four children whom they have home schooled. The family lives in Brentwood, Tennessee.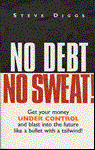 A complete financial compendium, 19 chapters
• What you can do today to get out of debt and kill the Debt Monster
• A,B,C's of handling your money God's way
• How to save, invest, and retire wisely
• How mutual funds work
• How to stop fighting over money
• What to teach your kids about money
• Learn how home & car buying, college financing and insurance work.
• How to develop a budget that works -- forever!
• Features simple charts, graphs, and easy-to-use forms.
Click here to learn more or to order.