Being Smart With Your Food Dollars
Mary Hunt

Debt-Proof Living

2007

26 Sep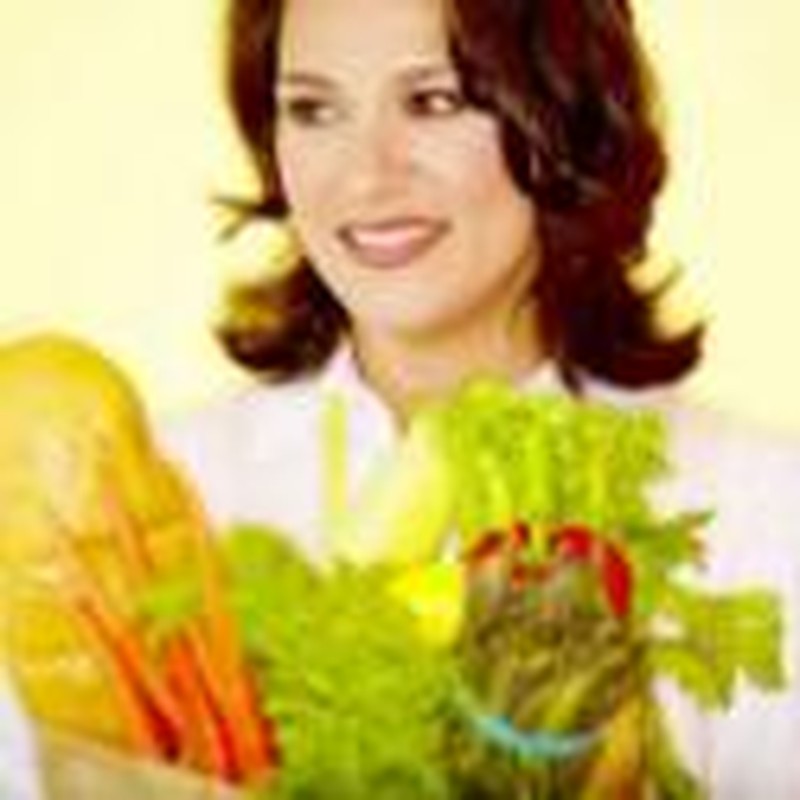 Food prices have increased so dramatically in recent years, a trip to the supermarket is enough to ruin your appetite. For many families the monthly cost for food is right up there with housing and transportation. What we need are clever ways to spend less without sacrificing quality. I've got some great ideas for driving food costs down.

Find the Deals

Hire help. Would you fork over $1.25 a week for someone to scour the aisles of your supermarket for the week's best sales, figure out which coupons go with those sales, tell you exactly where those coupons are, figure out the net cost, show you how much you'll save and then hand it to you in a tidy list? Then you need to check out The Grocery Game (www.thegrocerygame.com). I've been a big fan of founder Teri Gault since the days she shared her handwritten shopping list with just a few friends. Now Teri's List is available for major supermarkets nationwide. Tip: Try the 4-week trial for $1.

Get more than books. Amazon Grocery (www.amazon.com/grocery) offers more than 14,000 nonperishable grocery items, with free Super Saver shipping on orders over $25. I was amazed at the selection of name-brand items, including cereal, spices, baking supplies and an extensive line of natural and organic products. Be prepared—in exchange for competitive pricing, you'll be buying in larger quantities than at a traditional grocery store. But here's the fun part: For the products it stocks, Amazon offers plenty of varieties. Where else can you find all 70 Jell-O products and more than 35 different types of mustard? Amazon Grocery also carries diapers, pet supplies and laundry products. Tip: Scroll down to find new arrivals.

Shop the Sales

Go cherry picking. A great way to save money is to handpick the loss leaders from several stores in your area. Loss leaders are items priced lower than the store's cost. My Grocery Deals (http://www.mygrocerydeals.com/) is a cherry picker's delight. Register at the site, then select the stores in your neighborhood and watch all the sales pop up. As you select an item, the site creates a shopping list for you, arranged by store, with subtotals for each and a grand total. Print it out and you can see at a glance the regular price, the price you'll pay at checkout and the amount you'll save. Tip: If your spouse passes those stores on the way home, email him or her the list.

Coupon tricks. There was a time when coupons showed up in the Sunday paper and that was about it. Now they're available online, in magazines, through the mail and directly from some manufacturers' websites. Locating the really great coupons is the challenge. I've had success finding coupons for everything from airport parking to flowers to office supplies at the free website, http://www.thecoupon/. If a coupon exists, I'm going to learn about it there.

Another helpful site, http://www.thecouponclippers.com/, allows me to select the exact coupons I want and mails them to me for a nominal handling charge. They show up in my mailbox in just a couple of days, too. If you're like me and not that good at collecting and clipping coupons, this service is a real bargain. Tip: Are you renovating your home? Stephanie Nelson, "The Coupon Mom," found a coupon that got her over $700 off the price of new kitchen cabinets. You'd be surprised at what you can find on coupon websites.

Cybershopping. I have used Von's online home delivery service (http://www.vons.com/) and I think it is excellent. I was initially concerned about the produce arriving wilted and spoiled, but that's not the case at all. The delivery trucks are refrigerated and I find the delivery personnel to be very considerate and helpful. For the compulsive shopper who can walk out of the grocery store with $100 of stuff she didn't intend to buy, the small delivery fee of $4.95 to $9.95 (typical) is a bargain. I find it very enjoyable to shop from my computer because I am not rushed, I can compare sizes and prices and I'm not so impulsive. It's fun to see the entire contents of a supermarket on my computer screen.

Check Peapod's shopping site (http://www.peapod.com/) to see the current week's specials grouped in one area (just click on "Specials")—isn't that convenient? I see that Peapod now operates in Chicagoland, Connecticut, Massachusetts, New York, Rhode Island, Greater DC area, Virginia, Maryland, New Jersey and some areas of Wisconsin.

Another service, http://www.netgrocer.com/ delivers non-perishable grocery, drug store, and general merchandise items by FedEx in all 50 states.

Online grocery services are a godsend for seniors who find it difficult to get to the store and for anyone who tends to overbuy. But it's not for everyone.

Check it Twice

Pay attention. Grocery store scanners are not always reset with current sale prices. Your chances of being charged the full price on a sale item are high. To get the right deal, stay alert and watch the scanner—and speak up if you see a discrepancy. Tip: Some grocery stores will give you the item for free or at a discount if it scans higher than advertised.

Get a rain check. Advertised sale items can sell out quickly. But don't despair if you get to the store too late. Simply stop at Customer Service and ask for a rain check. That's all you need to get the sale price when the stock is replenished, even if the sale is over. Tip: Make sure the rain check specifies how many items you can purchase at the sale price. Six is typical.

Here's the best thing about cutting the cost of food: the savings happen right now. Think about it—if you normally spend $125 a week for food and by using clever cost-saving measures you get the same amount of food for $100, you save $25 instantly. You don't have to work overtime, wait for payday or even pay taxes on it. It's the best kind of instant gratification.

Fast money-savers

Go to Boodle (http://www.boodle.com/) and input your zip code. Check the coupons you want and hit "Print." It doesn't get any easier than that.
Check the websites of the companies that make your favorite products for special coupons or rebates. When an item you like goes on sale, you can save even more by using the coupon or rebate.

Outside the supermarket

Your supermarket may not be the cheapest place to find some of the basic food items you use every day. Discount department stores like Target, Wal-Mart and Kmart (the chains' regular stores—not only the super-duper versions that include full-service grocery stores) carry some food items. And the prices are terrific. Take breakfast cereals for example. At the Target in my neighborhood, name-brand breakfast cereals are regularly priced about half the regular price of the identical item in the supermarket located right across the street. Ditto for other non-perishables like Quaker Rice Cakes ($1.99 versus $3.99 for the exact same size and brand in my area), chocolate chips and cake mixes, too. Paper goods and cleaning supplies are significantly cheaper at these discount department stores, too. Ditto for pet food. And these stores accept coupons.

Drug stores like Walgreens and Rite Aid hold an interesting secret in their refrigerated beverage case: cheap milk. While the price may vary from one area to another, where I live in southern California, milk is at least $1 per gallon cheaper at Walgreens than it is at Vons supermarket. Ice cream at southern California Rite Aid stores (Thrifty brand) is not only superior in quality; it's downright cheap compared to an equal brand at the grocery store—as low as $1.99 per half-gallon on sale, which is often.

Next time you pay for your gasoline, look around the station's mini-mart. You might discover what other readers have reported—amazingly low-priced milk.

Get it delivered

Home delivery appears to be making a comeback, and I'm not talking about supermarkets that have added delivery to their service for a fee. I refer to what everyone in our grandparents' day had—a milkman.

Michael Anderson of Mike's Milk Delivery (206 517-1836) is one of the new breed of milkmen, providing home delivery of a full line of grocery products. He tells us he delivers hormone-free, organic milk throughout the western Washington State for Smith Brothers Farms (http://www.smithbrothersfarms.com/). But his service is not limited to milk. Mike's truck is loaded with all kinds of other dairy and grocery items, all with lower prices than many products at grocery stores. Home delivery is completely free, and that's saying a lot, given the price of gas these days.

There's no denying that saving one dollar on a gallon of milk is not going to revolutionize your financial situation. But if you repeat that every week, month after month, combining your milk savings with the dollars you saved purchasing cheaper cereal and other grocery products, you'll see a difference—and it's going to be big.

Don't let it spoil

If you are allowing food items to sit on your shelves and in your refrigerator until they start growing mold, you aren't just wasting food—you're wasting money, too. You may be able to slash your food bill by simply paying attention to the dates on the food items you have purchased.

The trouble is, they are often confusing. Does sell by 8/15/07 mean that it has to be used or just sold by that date? Or what about canned or packaged goods that show just a date like 2/01/08?

While most food processors date and code their products, the Food and Drug Administration mandates dating only on certain items like infant formula and baby food. Everything else is voluntary. Still, the food industry generally follows certain guidelines suggested by the FDA.

Phrases like "Best Before," "Better if Used Before," or "Best if Used By" tell you how long the product will retain its best flavor and highest quality. They are found on products like baked goods, cereals, snacks and some canned foods. The food is still safe to eat after this date, but it may have changed somewhat in taste or texture.

The "Sell By" date is usually found on highly perishable foods like meat, milk and bread. This date guides the rotation of shelf stock and allows time for the product to be stored and used at home. The product is still safe and wholesome past this date. For example, milk will usually be good for at least a week beyond its "Sell By" date if properly refrigerated. Meat that has arrived at its "Sell By" date should be either consumed or frozen within 24 hours. You can extend the useful life of milk and baked goods by freezing within a day or so of the "Sell By" date.

"Expiration," "Use By," or "Use Before" are phrases that appear on yogurt, eggs and other foods that require refrigeration. Other dating terms are guidelines, but this one means what it says. If you haven't used the product by this date, toss it out.

"Guaranteed Fresh." This date is often used for perishable baked goods. Beyond this date, freshness is no longer guaranteed, although the product may still be edible.

Some products bear a "Pack Date," indicating when it was packaged, although this date is often encrypted so that only manufacturers, wholesalers and retailers can read it. The pack date on some products, such as eggs, is shown by a Julian date (1 through 365), January 1 is number 1, and December 31 is number 365. In other coding, letters A through M (omitting the letter I) are often assigned to the months, with A being January and M being December. A numeric day either precedes or follows the numeric year.

The point in all of this is that the fresher your food, the better it is. And processors want to assure customers that their products will remain at peak quality for certain periods of time. For more information on food storage and safety issues, go to http://www.fda.gov/ and search "food storage."

In a properly stocked store, the freshest items will be at the back of the shelf or underneath older items.
© 2007 Debt-Proof Living. All rights reserved. Used with permission.
"Debt-Proof Living" was founded in 1992 by Mary Hunt. What began as a newsletter to encourage and empower people to break free from the bondage of consumer debt has grown into a huge community of ordinary people who have achieved remarkable success in their quest to effectively manage their money and stay out of debt. Today, "The Cheapskate Monthly" is read by close to 100,000 Cheapskates. Click here to subscribe.