8 Ways to Boost Your Christmas Budget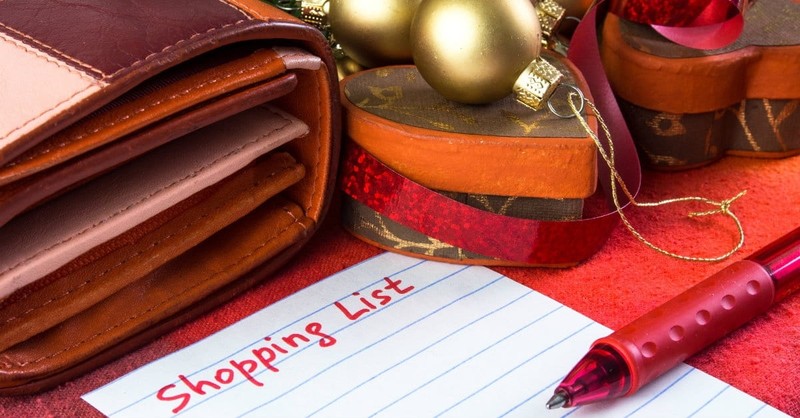 You've been extra diligent this year, setting aside cash from each month's paycheck for the holiday season. Christmas isn't going to catch you off guard! But you may have started comparing the gift list to the budget and realized you're coming up short. Looks like the gift list grew but the budget didn't. Yikes!
Maybe that's you. Or maybe Christmas just snuck up on you again this year. Whether you need to add a few—or a few hundred—dollars to your Gifts envelope, it's not too late. Here are eight ways to make some extra money to cover your Christmas shopping list.
Related: Get on a plan to manage your money wisely this holiday season. Learn more about Financial Peace University
1. Work overtime
Take advantage of overtime. You already have the skills and know the job, so you're one step ahead of the game. Pick up extra hours when everyone else is asking for time off. Your boss will be glad to have the extra help, and you'll be glad to have the extra money.
2. Seasonal retail
Retail is booming this time of year. Everyone is buying Christmas gifts and the stores are hiring extra help to keep up with the shoppers. You don't necessarily need retail experience—and you'll probably get an employee discount on store merchandise. Earn some extra income and get discounted Christmas gifts? Sounds like a win-win!
3. Sell something
You probably have some things lying around the house that you don't use anymore. Go through your closets and clear out the items you don't need, use or wear. List them on eBay and watch the extra cash roll in.
4. Give yourself a raise
When you build a budget on paper, on purpose every month, you feel like you're getting a raise. But trimming budgets during the holidays can be a gift that keeps on giving. For example, make your coffee at home instead of splurging on those pricey peppermint mochas. Make a few more meals in your own kitchen instead of eating out on the weekends. You'll be surprised how quickly the small, temporary sacrifices can add up to more holiday cheer.
Related: Practical Ways to Give Yourself a Raise This Week
5. Freelance
Unlike other extra jobs, freelancing allows you to set your own hours and choose your own projects. Figure out what you're good at—photography, graphic design, computer skills, copywriting—and get the word out. Go above and beyond to do the job well, and word will spread.
6. Delivery jobs
Everyone from UPS to FedEx to your local florist works overtime to get deliveries out during the holidays. Many of these jobs have flexible evening hours, making it a great fit for someone who works a traditional nine-to-five job.
7. Review your insurance policies
Have you reviewed your insurance policies lately? If you've got enough money in your emergency fund, you can raise your deductibles and lower your monthly bill. Or, it might be worth your time to shop around for a better rate. This can save you money every month—even after Christmas.
Related: Get in touch with one of our Endorsed Local Providers to talk to an insurance agent in your area! Learn more
8. Tutoring
If you're good at math, you can help little Johnny pass his fall midterms before he goes on winter break. Of course, tutoring isn't just limited to mathematics. If you're patient and like kids, this might be a good fit for you. Check out the local tutoring organizations in your area to see if there are any openings.
You can bring in extra money by getting creative and using your gifts—no pun intended. And who knows? You may discover you have a knack for tutoring or really enjoy freelancing. The important thing is that you get to work, fill up that Gifts envelope and have a blast buying the perfect Christmas presents for your friends and family!
Enterthe Making Futures Bright $100,000 Giveaway! At Ramsey Solutions, we are changing lives this Christmas by giving away $100,000 worth of cash and prizes. Enter daily for your chance to win!
This article originally appeared on Stewardship.com. Used with permission.
Image courtesy: Thinkstockphotos.com
Publication date: November 21, 2016