A Holiday Budget Guide for Couples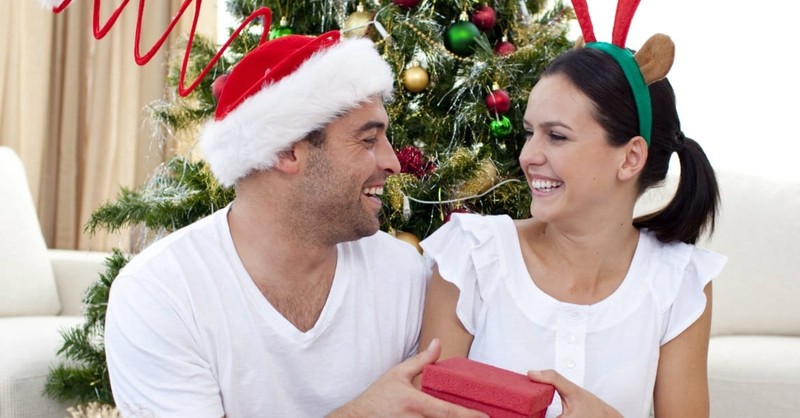 One of the most famous holiday budget battles in history occurred between then President Bill Clinton and speaker of the house Newt Gingrich. As both sides argued over funding for various government programs along with raising the debt ceiling, the government ran out of money. The government shut down for a period of 27 days through the holiday season of 1995. Each side blamed the other for the debacle and increased partisanship became the most lasting byproduct of the fight.
Similar budget battles occur in households across America as the stress of the holiday season conjoins with the increased financial burdens that the season of giving places on us all. According to the Institute for Divorce Financial Analysts, money issues are the third leading cause of divorce. Having a good holiday budgeting strategy is not only important to your pocket book but also may be vital to your marriage. Here are some helpful tips that will keep you and spouse operating in a bi-partisan fashion.
Discuss
You may think that talking about your gift and holiday spending budget is about as fun as wet socks on a long walk. You don't want to feel like you are asking your husband or wife for permission to spend. But think about the alternative. The alternative is having to confront (or admit to) maxing out the credit cards come January.
Complete transparency is a must. Buying gifts on a secret credit card, giving monetary gifts that haven't been discussed, or fibbing about the true cost of a gift are recipes for conflict and future acrimony. Before you spend dollar one make a list, check it twice, and share it with your spouse. Just pretend you are having another wedding with a limited number of invitations. Set a dollar maximum per person and try to locate gifts in advance of the holidays that fit into the budget. It is also a good idea to have a last minute gift budget for people you missed or who unexpectedly provided you with a generous gift. As for each other? Find something that you and your spouse can both enjoy together, like a concert event and purchase the tickets as your presents to each other.
Already spent a wad while under the influence of a cinnamon bun at the mall? Does all that spending make you feel like hiding? Don't. Talk with your spouse about your indiscretion. Failure and slip ups are inevitable in life. Nobody is perfect. There may be something your spouse has been waiting to admit to you. By discussing how to handle money together, by being vulnerable, you can make a plan to work together to fix it – growing closer in the process. But you're not off the hook yet. Promise to make amends by returning what you can and avoiding the mall (and the Internet, too).
Plan Ahead
Watch out for special deals on items that can be purchased throughout the year that would make great gift ideas. If you are really on your game, you can go ahead and wrap the present and use a yellow sticky to label the intended recipient. You should also put a description on the sticky just in case you forget what is inside the wrapper.
Don't Always Throw Money at It
Seasonal gifts don't have to be budget breakers. If you have a special skill, are good with arts and crafts, you may be able to leverage that skill and your spare time to create gifts that are well-received and within budget. We have a family friend that makes holiday tamales for her close friends and family. While these delightfully wrapped presents are eagerly anticipated, they cost pennies to produce.
Watch Out for Year-End Shockers
The end of the year can provide some budget surprises that shouldn't be surprises. Property tax bills, home owners insurance, and other large expenses are commonly due toward the end of the year. If you don't have an escrow account to cover these, then make sure you are setting aside a monthly amount to cover the year end.
Pam Friedman, CFP®, CDFA is the Founder of Divorce Planning of Austin and a Partner at Silicon Hills Wealth Management. She is the author of I Now Pronounce You Financially Fit: How to Protect Your Money in Marriage and Divorce, published by River Grove Books and available December 2015.
Publication date: November 27, 2015