Children And Finances...(Part 2)
Crown Financial Ministries

2003

18 Aug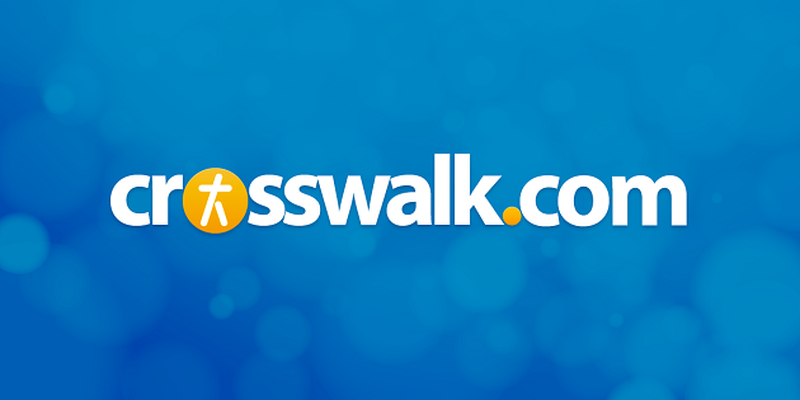 "Train up a child in the way he should go, even when he is old he will not depart from it"
(Proverbs 22:6). In Part 1 we discussed the general guidelines that parents need to follow when teaching their children how to exercise responsible financial management. In Part 2, we will discuss specific guidelines relative to particular age groups of the children, taking them from pre-budget to full budget by the time they are living on their own
Age 8 and under
As soon as children are old enough to understand what money is and to receive and spend it, they are ready for a pre-budget. This pre-budget should be a model of simplicity that encourages children to begin to divide their money into different categories. Parents can begin by setting up three piggy banks: one for Giving (tithes), one for Savings, and one for Spending. They then can divide the children's allowance or earned money (during this age period most of their money will be an allowance) into three equal parts and have the children place equal amounts in each bank. By age 6 or 7, children should be taught the concept of tithing, or placing ten cents out of ever dollar into the giving bank. The remainder should then be divided so that 50 cents of every dollar would go into the savings bank and 40 cents into spending.
To make budgeting easier for the children, parents should give them their allowance in increments that are easily divided. As an example, give them four ones and change rather than a $5 bill.
Each time parents give their tithe, children also should give the money they've placed in their giving banks. Money placed in spending banks is to be used to buy the things they want and which parents should not buy for them. These would include small toys, baseball cards, gum, and so on. However, they need to understand that once those funds are gone they are not permitted to take from the giving or savings banks to buy items they want. Money placed in the savings bank is for the purpose of attaining a certain goal. That goal should not be so far removed from the present that they feel it is unattainable, but it also should be far enough down the road that saving is necessary if the goal is going to be met. Examples would be saving to attend a ball game or go to an amusement park, for extra money to spend at summer camp, or to buy a special gift.
Age 9-12
By the time children reach the age of 9 they should be ready to move into a mini-budget. With this mini-budget, expenditures and income should be recorded in a small notebook. This budget is a little more complex than the pre-budget: 10 percent allotted for Tithes, 25 percent for Short-term savings, 25 percent for Long-term savings, and 40 percent for Spending.
Short-term savings should be for something they will generally something for which they will have to save from three to six weeks. Long-term savings is for something they will have to save for for three to six months, or longer, if they choose to save longer.
The goal with this mini-budget is to get children into the habit of keeping tabs on their finances and getting into the habit of saving both short-term and long-term.
It is also during this age period that children should be encouraged to supplement their allowances with work (inside or outside of the house) for which they would get paid. By age 12 it should not be unusual for more than half of their income to be generated from paid work.
Teen years
These are critical years for children—the transition years to adulthood. By this time the basics of personal finances and budgeting should be understood by children and are being applied. Written records (including checking accounts by age 16) and budgets should by now be a fundamental part of children's financial planning. These budgets should be categorized into Tithe (10 percent), Taxes (5 percent), Short-term savings (25 percent), Long-term savings (25 percent), Expenses (10 percent), and Spending (25 percent).
The new Taxes category is designed to prepare children for paying taxes, without actually getting the government involved. Parents should set up a "bank" into which the children will deposit their tax money. Parents may want to add matching funds to the "bank." This money cannot be spent before an established amount has been accumulated. Then the family can decide how the money should be spent. However, contributions to the fund do not end; they just start over again.
The new Expenses category is intended to prepare children to pay utilities and other monthly bills. Parents need to figure what 10 percent of their children's income will be and then find a monthly bill that matches that amount. It could be a portion of the phone bill, cablevision bill, magazine subscriptions, and so on. When the bill arrives each month, the children's allocated 10 percent will be used to pay the bill.
Within limits, children in their teen years, especially from 16 to 20 years, should be allowed to make their own financial decisions. Certainly, these decisions will vary by age and personality, but the more opportunity parents allow, the clearer picture parents will have of whether they are ready to be financially independent. These decisions become notably applicable when children start working outside of the home, at which time parent allowances should stop.
With maturity comes added responsibility. Therefore, parents need to allow their children to share in the financial responsibility of caring for expensive items, such as cars. Parents should insist that their children pay for insurance, a portion of the maintenance and upkeep (perhaps charge them 5 cents per mile), and all ticket or parking violations (parents might want to consider suspending driving privileges for serious offenses).
Conclusion
Parents are not raising children; they are raising future adults. So, they must not allow their children to leave home without learning and understanding the basic principles of financial management as recorded in God's Word. Anything less would be detrimental to their financial survival after they are on their own.