Christmas: Back by Popular Demand
Mary Hunt

DebtProofLiving.com

2012

21 Dec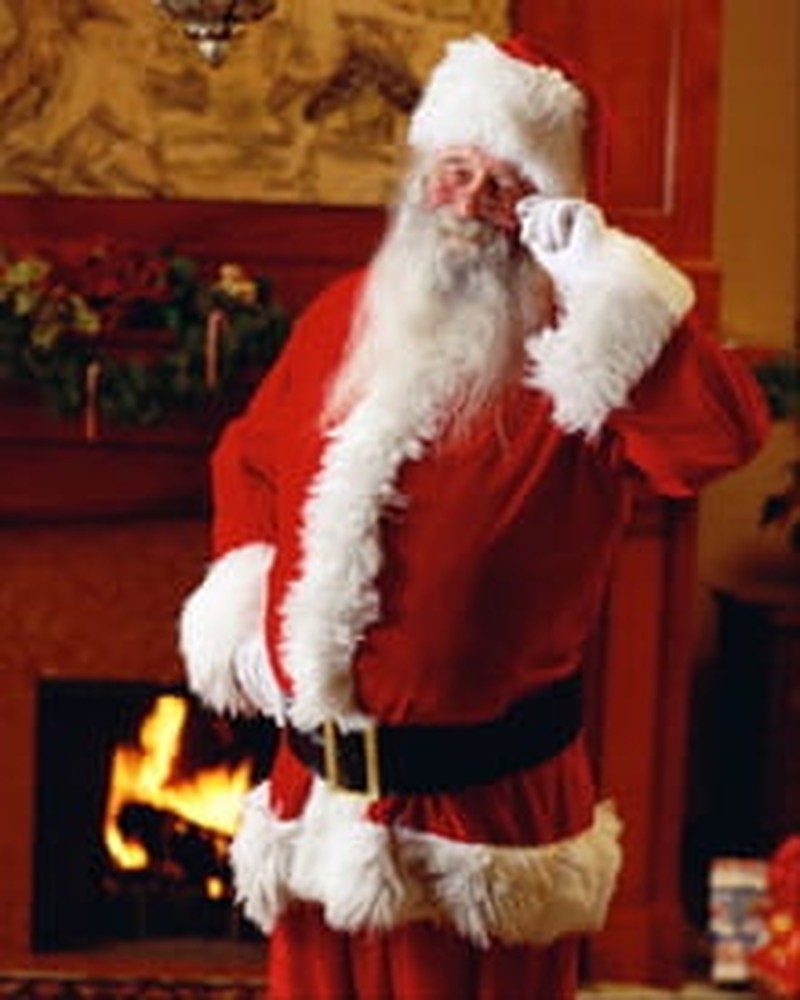 I love Christmas. I mean I really love Christmas. And if you're anything like me—somehow I have a feeling that might be the case—it's the fondness for the holiday that can so easily get us into difficulty.
The trouble with Christmas is that we allow the over-commercialization of the season to get the better of us. We get caught up in the man-made hype and treat it as a contest or final examination rather than a time of rest, reflection, and joy.
In our fantasies Christmas comes as a beautiful horse-drawn sleigh to carry us gently through the season to the sounds of the clippety-clop of horses' hooves and the jingling of sleigh bells. We visit friends and loved ones, exchange lovely tokens of our love and esteem for one another, and indulge in warm and meaningful conversations. Our grateful children frolic in the snow, amazed at the generosity of their parents.
But in reality, Christmas comes at us like an eighteen-wheeled, supercharged, nitrous-burning, straight-six, diesel-powered, self-propelled juggernaut of a Big Rig fueled by consumer credit, and lots of it. It screams for us to get on board.
The thirty or so days between Thanksgiving and Christmas become a blur as we tear through the season, feeling obligated to stop at every turn to decorate, shop, clean, cook, bake, wrap, and send. The rig is programmed to go faster and faster because there is so little time and so many miles to cover before the journey's end.
This machine needs fuel—and credit cards are the combustible of choice. We are terrified at how often we need to refuel.
With so many mandatory parties, pageants, and projects, we find little time to sleep. We feel ourselves being consumed by guilt and obligation, so we try to counteract those feelings by charging (please let it be deferred billing) bigger and better gifts and buying the approval and adoration of everyone on the list. The only thing that matters is getting to the finish line by Christmas Eve. We arrive worn out and disappointed.
Consider the Past
Evaluation is important in taking back control.
As you go through the exercise of considering your Christmases past, don't let guilt and fear enter the picture. Think of yourself as a paid consultant who has been brought into a corporation to look at ways to make this company more efficient and more profitable.
What factors have caused you to overspend in years past? Possibilities may include gift-giving, entertaining, decorating, guilt, peer pressure, family pressure, influence of media (remember that gingerbread village on the magazine cover that looked so cute and was supposed to be easy enough to complete in just one evening?), wanting to make Christmas perfect for your children, attempting to re-create your own childhood, trying to compensate for an absent parent, or waiting until the last minute.
As you look back on previous Christmases, what do you wish you would have done more? Spent time with the kids, played games, put together a puzzle, relaxed, spent time with your spouse, spent time with friends and neighbors, slept, sat in front of the fire and read an entire book, watched It's a Wonderful Life all the way through, attended church services and sang all of the verses of your favorite Christmas carols, taken a trip into the city just to soak up the sights, taken gifts to the kids at the shelter.
What do you wish you would have done less? Mindless shopping, pageant directing, play producing, party planning, baking, cleaning, cooking, shopping, float building, card writing, worrying, decorating, running around, meeting others' expectations, traveling on Christmas Eve and Christmas Day just to keep everyone else happy.
In what ways are you still paying for the efforts of last Christmas? Credit-card bills, installment loans, soured relationships, wounded spirits, burn-out, embarrassment, gifts promised but as yet unfinished or unfulfilled.
What changes are you willing to make starting right now to affect a different outcome this year? As we head into this most wonderful time of the year, you'll be making lots of decisions on how you will use your time and your money. In fact, it may already be coming at you with full force. It takes a lot of courage to go against the flow, but it will be easier if you keep one eye on December 26. See every decision and spending opportunity in the light of what will remain when it's over for another year.
What Really Matters
One year I asked my family of DPL members at DebtProofLiving.com to tell me about their best Christmas gift ever. I got every kind of response you could possibly imagine. And they were as unique as the individuals who responded. Yet every response had a deep, emotional dimension: spending time with family, welcoming a new family member, surprising loved ones with a visit, receiving a treasured possession from a grandparent. What I learned (I'll be sharing the responses in coming chapters) is that all of the trouble we put ourselves through to spend enough money to be acceptable is often wasted. What really matters is rarely available for purchase in a store.
Whatever your personality or the scope of your goals, the secret to your success will be found in your ability to stick with your plan. The bottom line is that you want to bring wonderful memories and renewed relationships with you into the New Year—not a pile of new debt for all kinds of stuff you can scarcely recall buying.
Remember, it is not up to you to find the absolutely perfect gift that will fulfill the deepest desire of every person on your list. It's not your responsibility to become a mind reader and a dream fulfiller. The people on your list—as much as they love and adore you—probably don't remember what you gave them last year. In the end, it just doesn't matter that much what presents you give, provided that your desired sentiment is conveyed.
So before you get caught up in the emotion of the season and sidetracked by all those offers of "zero interest until next year!" determine how much cash you have to spend. Compare that to the number of gifts you'd like to give and other expenses of the season. Set a dollar limit for each one and stick to it no matter what.
Doing whatever it takes to enjoy an all-cash Christmas is the very best gift you can give yourself and your family.
I know you can do it too.
This article is an excerpt from Chapter 1 of Mary Hunt's book: Debt-Proof Your Christmas: Celebrating the Holidays without Breaking the Bank (Baker, 2012). Used with permission.
"Debt-Proof Living" was founded in 1992 by Mary Hunt. What began as a newsletter to encourage and empower people to break free from the bondage of consumer debt has grown into a huge community of ordinary people who have achieved remarkable success in their quest to effectively manage their money and stay out of debt. Today, "The Cheapskate Monthly" is read by close to 100,000 Cheapskates. Click here to subscribe.
Publication date: December 21, 2012
Check out our Christmas Facebook page!