Glorify God Even In Financial Decisions
The Good Steward.com

2003

18 Jul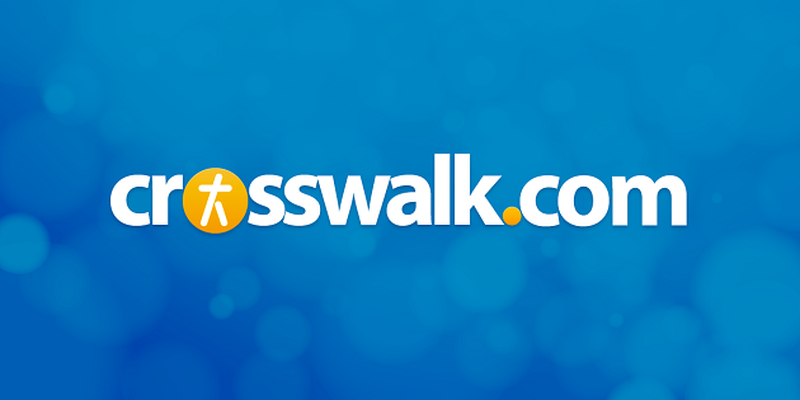 The incomparable glory of our God is surely the greatest theme in all the universe! We see it operative throughout Scripture – from the opening account of creation through the triumphal establishment of Christ's kingdom. The infinite worth of God's glory is emphasized over and over again. We should, therefore, be mindful that in all of our daily decision-making, including that small part that has to do with our financial and investing decisions, our primary goal must always be kept uppermost in mind – that of glorifying our wonderful God. In this article, we will explore some of what investing "for the glory of God" might involve.
Investing That Glorifies God Acknowledges His Sovereignty
God is the absolute owner of everything in the universe. Period. God owns it all. "I have no need of a bull from your stall or of goats from your pens, for every animal of the forest is mine, and the cattle on a thousand hills. I know every bird in the mountains, and the creatures of the field are mine. If I were hungry I would not tell you, for the world is mine, and all that is in it" (Psalm 50:7-12).
God's ownership of all things includes us. God has invited us to make "The Great Exchange." Jesus promised that if we give Him our lives, He will give us His Life – His presence living in us, giving us the resources we need to live a life pleasing to Him. So for Christians, God is sovereign in a radically different sense. "Do you not know that your body is a temple of the Holy Spirit, who is in you, whom you have received from God? You are not your own; you were bought at a price" (1 Corinthians 6:19-20).
Investing That Glorifies God Builds His Kingdom
We are stewards who have management responsibilities for the goods we hold, not ownership rights. It's God's world and we're just passing through enjoying possession of parts of it for awhile. Jesus taught we're merely managers of what we hold, not the owners. "So if you have not been trustworthy in handling worldly wealth, who will trust you with true riches? And if you have not been trustworthy with someone else's property, who will give you property of your own?" (Luke 16:11-12).
God has a purpose in mind for our stewardship. It's a life-long calling that requires us to continually live with one eye on eternity. "For it is by grace you have been saved, through faith – and this not from yourselves, it is the gift of God – not by works, so that no one can boast. For we are God's workmanship, created in Christ Jesus to do good works, which God prepared in advance for us to do" (Ephesians 2:8-10).
Giving is an affair of the heart. We are merely returning to God that which is already His. God looks at the attitude of the giver rather than the gift. Consider the following lessons from 2 Corinthians, chapters eight and nine.
God is pleased when we give with eager hearts (8:3-4), understanding the privilege God extends when He allows us to be used in His work.
God is pleased when we give with pure hearts (8:5). Our gifts are acceptable only when we are acceptable, i.e., when we have repented from our sin and accepted God's forgiveness in Christ.
God is pleased when we give with grateful hearts (8:8-9). In light of what Christ has done for us, how can we ever be too generous with him?
God is pleased when we give with expectant hearts (8:12), recognizing that He can multiply even our small gifts like loaves and fishes and use them to help change the world.
God is pleased when we give with happy hearts (9:7), simply for the joy of expressing our love for Him.
God is pleased when we give with trusting hearts (9:8), counting on Him to provide for the daily necessities of life.
God is pleased when we give with humble hearts (9:12-13). We want the praise to go to God, not to us. It is the Lord whom we wish to see receive the glory.
Investing That Glorifies God Seeks His Wisdom
God has provided us with guidelines for how best to manage His wealth for His glory. For the most part, they are general rather than specific, which means we need to seek His wisdom continually in order to make wise choices. God has equipped us with His Spirit, and by relying on Him we can make sound, disciplined decisions. "If any of you lacks wisdom, he should ask God who gives generously to all without finding fault, and it will be given to him. But when he asks, he must believe and not doubt, because he who doubts is like a wave of the sea, blown and tossed by the wind" (James 1:5-6). "For God has not given us a Spirit of fear, but of love, and power, and a sound mind" (2 Timothy 1:7).
As we study His word, we not only see more clearly who God is; we also gain invaluable insight into our own natures.
Our nature tends to pulls us in different, self-destructive directions. This internal battle makes it difficult for us to act in a consistent, coherent manner.
Our wisdom is flawed. "Do not deceive yourselves. If any one of you thinks he is wise by the standards of this age, he should become a 'fool' so that he may become wise. For the wisdom of this world is foolishness in God's sight" (1 Corinthians 3:18-19).
Our motivations are impure. "The heart is deceitful above all things, and beyond cure. Who can understand it?" (Jeremiah 17:9).
Our emotions are powerful. "I know that nothing good lives in me, that is, in my sinful nature. For I have the desire to do what is good, but I cannot carry it out" (Romans 7:18).
Our vision is limited. "Now listen, you who say, 'Today or tomorrow we will go to this or that city, spend a year there, carry on business and make money.' Why, you do not even know what will happen tomorrow" (James 4:13-14).
We need God's boundaries for our protection. To understand God's boundaries, which are generally counter to the conventional wisdom of our culture, we need to renew our minds. "Do not conform any longer to the pattern of this world, but be transformed by the renewing of your mind. Then you will be able to test and approve what God's will is – his good, pleasing and perfect will" (Romans 12:2).
As we renew our minds, we can begin to put proper boundaries in place. Such boundaries not only define our Christian priorities and values but will also serve to protect us from the markets and ourselves. "People who want to get rich fall into temptation and a trap and into many foolish and harmful desires that plunge men into ruin and destruction. For the love of money is a root of all kinds of evil. Some people, eager for money, have wandered from the faith and pierced themselves with many griefs" (1 Timothy 6:9).
The reason for having an individualized investment strategy is to provide these needed boundaries.
Investing That Glorifies God Reflects His Priorities
Priority number one is getting debt-free.
It reflects an obedient spirit. "Give everyone what you owe him: If you owe taxes, pay taxes; if revenue, then revenue; if respect, then respect; if honor, then honor. Let no debt remain outstanding, except the continuing debt to love one another..." (Romans 13:7-8). "Do not withhold good from those who deserve it, when it is in your power to act. Do not say to your neighbor, 'Come back later; I'll give it tomorrow' when you have it with you" (Proverbs 3:27-28).
It reflects personal integrity. "It is better not to vow than to make a vow and not fulfill it" (Ecclesiastes 5:5). "The wicked borrow and do not repay, but the righteous give generously" (Psalms 37:21).
It reflects an allegiance to Christ alone. "Now that you have been set free from sin and have become slaves to God, the benefit you reap leads to holiness, and the result is eternal life" (Romans 6:22). Yet, our allegiance is split if we are in debt to others. "The rich rules over the poor, and the borrower becomes the lender's slave" (Proverbs 22:7).
Priority number two is saving for future needs.
It reflects responsible preparation. "In the house of the wise are stores of choice food and oil, but a foolish man devours all he has" (Proverbs 21:20). "Go to the ant, you sluggard; consider its way and be wise! It has no commander, no overseer or ruler, yet it stores its provisions in summer and gathers its food at harvest" (Proverbs 6:6-8).
It reflects self-control. "Poverty and shame will come to him who neglects discipline, but he who regards reproof will be honored" (Proverbs 13:18). "You must teach what is in accord with sound doctrine. Teach the older men to be temperate, worthy of respect, self-controlled... Likewise, teach the older women...Then they can teach the younger women to love their husbands and children, to be self-controlled... Similarly, teach the young men to be self-controlled... For the grace of God that brings salvation has appeared to all men. It teaches us to say 'No' to ungodliness and worldly passions, and to live self-controlled, upright and godly lives in this present age" (Titus 2:1-6, 11-12).
Priority number three is investing your surplus.
It reflects wise stewardship. "By wisdom a house is built, and through understanding it is established; through knowledge its rooms are filled with rare and beautiful treasures" (Proverbs 24:3-4). "Well done, good and faithful servant. You were faithful with a few things, I will put you in charge of many things" (Matthew 25:21).
It reflects responsible planning. "The plans of the diligent lead to profit as surely as haste leads to poverty" (Proverbs 21:5). "Suppose one of you wants to build a tower. Will he not first sit down and estimate the cost to see if he has enough money to complete it? For if he lays the foundation and is not able to finish it, everyone who sees it will ridicule him, saying, 'This fellow began to build and was not able to finish' " (Luke 14:28-30).
Priority number four is diversifying for safety.
It reflects prudence. "A simple man believes anything, but a prudent man gives thought to his steps" (Proverbs 14:15). "Divide your portion to seven, or even to eight, for you do not know what misfortune may occur on the earth" (Ecclesiastes 11:2).
It reflects humility. "Plans fail for lack of counsel, but with many advisers they succeed" (Proverbs 15:22). "Do not boast about tomorrow for you do not know what a day may bring forth" (Proverbs 27:1).
Investing That Glorifies God Values His Majesty
We must see Him as our greatest treasure.
Our pleasures are found in Him. To delight more in the companionship of the creation around us than in the Creator who made us is idolatry. Certainly we are to treasure the Giver more than the gifts. Our pleasure is to be in Him. "O God, you are my God, earnestly I seek you; my soul thirsts for you, my body longs for you, in a dry and weary land where there is no water. I have seen you in the sanctuary and beheld your power and your glory. Because your love is better than life, my lips will glorify you. I will praise you as long as I live, and in your name I will lift up my hands. My soul will be satisfied as with the richest of foods; with singing lips my mouth will praise you. On my bed I remember you; I think of you through the watches of the night. Because you are my help, I sing in the shadow of your wings. My soul clings to you; your right hand upholds me" (Psalm 63:1-8).
Our confidence is placed in Him. Our security, whether spiritual, physical, emotional or material, is to be found in His loving promises rather than our human efforts and disciplines. "Keep your lives free from the love of money and be content with what you have, because God has said, 'Never will I leave you; never will I forsake you.' So we say with confidence, 'The Lord is my helper, I will not be afraid. What can man do to me?' " (Hebrews 13:5-6).
Our gratitude is directed toward Him. To whom or what do we owe for our successes? The free-enterprise system that rewards hard work? The company we labor for that gave us the chance to show what we could do? The government programs that provided needed assistance? Our investment counselor or broker who helped us have a good year? No, God is the source of our blessings and "the giver of every good gift." Our gratitude should be toward Him. "David praised the Lord in the presence of the whole assembly, saying, 'Praise be to you, O Lord, God of our father Israel, from everlasting to everlasting. Yours, O Lord, is the greatness and the power and the glory and the majesty and the splendor, for everything in heaven and earth is yours. Yours, O Lord, is the kingdom; you are exalted as head over all. Wealth and honor come from you; you are the ruler of all things. In your hands are strength and power to exalt and give strength to all. Now, our God, we give you thanks, and praise your glorious name' " (1 Chronicles 29:10-13).
God is most glorified in us when we are most satisfied in Him. In his book The Supremacy of God in Preaching, John Piper writes: "God's deepest commitment to be glorified and my deepest longing to be satisfied are not in conflict, but in fact find simultaneous consummation in His display of and my delight in the glory of God. Therefore the goal of preaching is the glory of God reflected in the glad submission of the human heart. And the supremacy of God in preaching is secured by this fact: The One who satisfies gets the glory; the One who gives the pleasure is the treasure."
Investing That Glorifies God Enjoys His Blessings
If you'll aim your life in the direction of God's glory, you'll enjoy His blessings. "Delight yourself in the Lord, and He will give you the desires and secret petitions of your heart. Commit your way to the Lord – roll and repose each care of your load on Him; trust [lean on, rely on and be confident] in Him, and He will bring it to pass" (Psalm 37:4-5, Amplified).
They may or may not be material blessings. "Praise be to the God and Father of our Lord Jesus Christ, who has blessed us in the heavenly realms with every spiritual blessing in Christ" (Ephesians 1:3).
But in whatever form God sends them, you can be sure they will satisfy your deepest longings. "The Scripture says, No man who believes in Him – who adheres to, relies on and trusts in Him – will [ever] be put to shame or be disappointed... He generously bestows His riches upon all who call upon Him in faith" (Romans 10:11-12, Amplified).