Inventory your home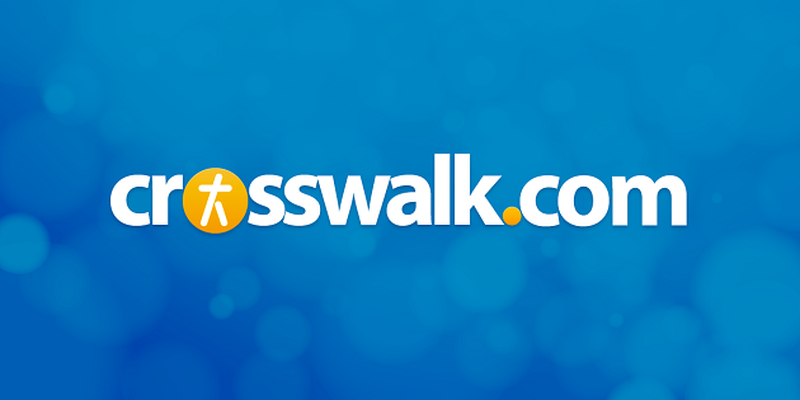 Reprinted with permission from No-Debt Living Newsletter, copyright 2000 No-Debt Living. Written by Robert Frank, the editor of No-Debt Living Newsletter, providing financial and time-management news with a Christian perspective.
Each week your local newspaper or television stations probably run stories and photos of people whose homes have recently burned to the ground. For sake of argument, imagine something happened to your home and you've escaped unharmed. The immediate question is: Are you insured?
Most homeowners carry enough fire insurance to pay off their mortgage. Banks and mortgage companies require it. However, not all policies provide "market value replacement" for your home and belongings. Nor do all policies automatically increase coverage amounts to reflect changes in construction costs.
Market value replacement guarantees that if your house burns down, the insurance company will pay the cost of building a comparable home at current construction prices. Assuming you carry sufficient insurance, the next question becomes: What did you lose? Here's where it gets sticky. Your insurance company will want you to make a list of the items you lost in the fire and their value. And, as the old saying goes, "Out of sight, out of mind."
"It's a terrible position to be in," says Gene Lewis, a Mutual of Enumclaw agent who specializes in personal property insurance. "You've just lost your home, clothes, antiques, photos, everything that meant anything to you. The amount of stress that's already on you is incredible. Then, to have to concentrate and remember everything you lost is difficult.
"And the burden of proof is on you."
You may have owned a collection of Waterford crystal, a Leica camera, three imported silk suits or a valuable antique china hutch, but getting replacement value on items such as those without a list may be tough. Even the major items might be difficult.
You may have owned a specific kind of stereo, television or oven, with all the bells and whistles, but after they've been burned up, it may be difficult to remember the style and model. "The best thing you can have at that point is an inventory," said Lewis, "preferably one in writing and one on video. Most people intend to make one, but never get to it. If you try to do one all at once, it's a big project and can take a long time. But, if you break it into pieces, taking a room or two at a time, it's do-able."
Here are a few tips on making your inventory:
Written List Start by making a written list of the valuable items in the room. Record brand names, serial numbers, models, dates purchased and value. To make it easy to store and update, put it on your computer. You can store the disk in your safety deposit box or at a relative's house.


Receipts. If receipts are available, make copies of them and attach them to your inventory. You can take them to a copy shop, reduce them in size, and put several on each sheet. These are especially helpful when it comes to major appliances. If receipts aren't available, you might opt for a canceled check or credit card statement. If you have a scanner, scan the images in black and white.


Video List. The written list, mentioned above, will provide you with a script of sorts that you can use when shooting your video. Talk a lot when shooting and describe details. Remember, chances are nobody will ever see this but you. If disaster strikes and someone needs to see it, you'll look like Einstein anyway for having done it. If you don't have a camcorder, borrow one from a friend for a few hours or rent one.


Entertainment Items. When filming entertainment devices, zoom in close, hold the camera there for a few seconds and get detailed shots of any extra function the item offers. Don't forget to look in the mirror and get a shot of your camcorder.


Kitchen. List everything: dishes, silverware, cutlery, bowls, pans, etc.


Antiques, Jewelry and Collections. If you have any antiques or collections of value, have them appraised or get a certificate of value from a recognized expert. It will enhance your ability to prove an item's worth.


Clothes. This one's deceiving. You may not have any private designer labels or hand-sewn suits, but the value of any wardrobe adds up very quickly when trying to replace items. Put them on your list and zoom the camera in on labels.


Garage. Get detailed shots of your vehicles, recording serial numbers, model and year. In addition, list all items of value including hand and power tools, bicycles, rototillers, lawnmowers, etc. Give brand names, models and features wherever possible.


Landscape & Exterior. Don't forget the exterior of your home -- shrubs, trees, lighting, gutters, skylights, doors, decks and fences. These items can cost a small fortune.


Electrical & Utilities. Items that are easy to overlook are everyday utility type items -- water heaters, furnaces, heat pumps, air conditioners, telephones, lights, answering machines and even electrical switch boxes.
When your written inventory is complete, make sure to make copies and store it in several locations. Give one copy to your insurance agent, put one in your safety deposit box or fire box, and leave one at a relative's home or in your office. You may even want to duplicate the video.
Click here to download two free issues of No-Debt Living, or subscribe to their monthly newsletter.