The Trouble over Vanishing Charitable Deductions
John Richardson

Communications Director, GenerousChurch

2013

18 Jan

COMMENTS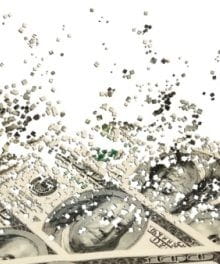 "All right, let's not panic. I'll make some money by selling one of my livers. I can get by with one."  ~ Homer Simpson
Panic.
That's the collective feeling of many churches and non-profit organizations right now. They are feeling the dread of a capped, reduced or eliminated deduction for charitable giving. And unlike Homer Simpson, they know they don't have an extra liver to spare in this discussion.
Richard Land, the President of the Ethics and Religious Liberty Commission says that the idea of capping charitable deductions is "as serious a threat to religious organizations as anything the federal government has done in recent decades." He is not alone in this sentiment.  Studies have noted that a cap on deductions will seriously erode charitable giving and as much as forty percent of the U.S. population says that it will reduce giving if there are no tax benefits in place.
Now, that's a reason to panic.
Considering the fact that charitable giving is just getting back to normal after the 2008 decline, this news is reason for some churches to worry. It potentially endangers their ability to function.
At least that's what the media reports.
But, what is the real danger here?
Don't get us wrong. We're not trying to defend a cap on deductions or say that giving would not be affected. We're just saying that there is a bigger danger in this discussion for churches and church leaders.
As we think about the possibility of losing tax breaks, maybe we should take some time to think about our motives more than we think about our money. Consider these thoughts…
Did Barnabas get a tax deduction for selling a field and laying all of the proceeds at the apostles feet? Do members of the underground church in China get to write off their support of local missionaries? Does God's Word ever promote tax deductions as one of the benefits of following His ways?
We all know the answers to these questions. And you probably know where we are going with this. Tax rules should not be our motive – or hindrance – when it comes to generosity.
Unfortunately, the church sometimes promotes this deduction as a way of increasing giving. As this article is being written, churches across the United States are working to find the best possible methods to entice end-of-year giving. And some churches will probably even use the scare of vanishing tax breaks to solicit additional, short-sighted gifts.
But, healthy disciples aren't developed in this manner. Discipleship is about imitating God's ways, not heightening government regulations. So, what should church leaders do to address this issue?
We need to be intentional about teaching on Biblical generosity…apart from any government, or outside stipulations.
Regularly demonstrate the benefits of generosity.  Scripture says that giving out of love leads to life that is truly life (1 Timothy 6:19), and no tax deduction can accomplish that.
We need to be authentic and willing to admit our previous shortcomings if we've casually taught cultural standards rather than Biblical principles.
As church leaders, we need to dig deep on this subject, so Scripture can transform us by the renewing of our minds.  Our churches will never fully grasp generosity until we, as leaders, are living it out.  Generous churches are almost always led by generous leaders.
There will be some churches that continue to tie giving to charitable deductions. It's inevitable. And for those churches, this legislation could seriously threaten their norms.
There will be some churches that ignore this all together and have no idea how it is touching the lives of their members. They will miss opportunities to make disciples.
Then, there will be churches that continue to submit themselves to government authorities (Romans 13:1), while they teach and practice the things that matter most to God. These churches will continue as usual, and will see increased opportunities to minister in their communities as other charitable groups pull out.
If your church does not fit into that last paragraph, this would be a good time to panic.
This article originally appeared on GenerousChurch.com. Used with permission.
GenerousChurch helps leaders like you release generosity in your church through leadership development, campaigns, and culture change. Our books, online learning, coaching, events, and web resources will help you expand the impact of your leaders, change your money conversation, and grow the giving capacity of your people. We partner with National Christian Foundation, along with other ministry alliances.
Publication date: January 18, 2013