Cheap is Chic Again

There was a time when I lived and breathed to make sure no one ever thought I was cheap. I went to great lengths to prove it, too. Boy, did that get me into a lot of trouble. It's not cheap to make sure others think you have a lot of money.

You might know my story, where that got me and the change that took place in my life to bring me back to solvency and on to financial freedom (you can read it at DebtProofLiving.com under "Meet Mary"). After facing thousands of dollars of debt, I boldly adopted the lifestyle of a cheapskate. To some, "cheapskate" is an ugly word. To me, it was life changing.

I did not become a bag lady. I didn't, and never will, dumpster dive to feed my family. I still like nice things. I enjoy traveling and am on track to pay off my mortgage. For me, being a cheapskate means that I give generously, save consistently and don't spend money I don't have. This life philosophy has allowed me to pay off a ton of debt, save for retirement and live a pretty nice life.

In the nearly 20 years since I took this cheapskate thing public, the U.S. has gone through three recessionary periods. Each time, I've seen an awakening in people to embrace frugality. But never has that surge been as strong as during this current recession.

I love it. Once again, frugality has come into its own as a fabulous way to live on less while surviving financial challenges and economic woes.

Collecting and using coupons is once again in vogue, and I mean in a big way. Any kind of shame that once existed for handing over a big stack of coupons at the supermarket checkout counter has all but vanished. Instead, enthusiastic couponers boast of their savings, blogging about who can turn out the cheapest healthy dinner meals, who can find the best bargains at Target and how to get toothpaste for a nickel at Walgreens (actually, if you play your cards right you can get it for free from time to time).

Bartering for babysitting is back in style, and thrift stores are seeing a monumental surge in business as young families are discovering the gold mines that they are. Websites like eBay.com, Craigslist.org and Freecycle.org are setting new traffic records. Dollar stores are setting new sales records and opening new locations wherever they can.

Once again, a new group of people are learning that cheap is chic and it's fun to be frugal. I have a feeling that this time around, as the recession begins to recede, instead of falling back into their old ways, attitudes of frugality adopted by so many newly minted cheapskates are going to stick.

And why not? If you can live on less and save the difference, who would ever want to go back?

© Copyright 2010 Mary Hunt. Everyday Cheapskate is a Registered Trademark.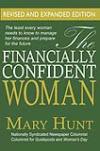 Check out Mary's recently released revised and expanded edition of The Financially Confident Woman (DPL Press, 2008).
Debt-Proof Living was founded in 1992 by Mary Hunt. What began as a newsletter to encourage and empower people to break free from the bondage of consumer debt has grown into a huge community of ordinary people who have achieved remarkable success in their quest to effectively manage their money and stay out of debt. Today, "Debt-Proof Living" is read by close to 100,000 cheapskates. Click here to subscribe. Also, you can receive Mary's free daily e-mail "Everyday Cheapskate" by signing up at EverydayCheapskate.com.