Cooking on a Budget? Meet the Five-Dollar-Dinner Mom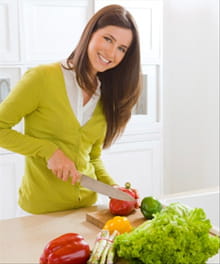 Her name is Erin Chase and, while I have not met her in person, I feel like she's my new best friend. She is the diva of five dollar family dinners that are always both delicious and healthy.
When Erin's not couponing, grocery shopping, blogging, enjoying date nights, training for and running half marathons, scrapbooking, reading or caring for her kids, house and husband, she's creating five dollar dinners. She's passionate about it. "I have a little problem," she admits. "I cannot make a meal that costs more than $5. Even if I try. My brain will no longer allow it."
As Erin goes through the grocery store, her mind races through recipes and numbers calculating how she can turn what's on sale into a great $5 dinner for her family. That's five dollars total, not per person. "It's unnatural, really. But my pocketbook thanks me!" she says.
Erin has created dozens of weekly menu plans using her $5 dinner methods, together with specific recipes and shopping lists that feature what's on sale in a variety of supermarkets and grocery stores around the country. Erin includes the exact price that she paid to make each recipe, proof positive that she's managed to keep it under five bucks.
Here's just one example:
Baked Chicken and Acorn Squash
2 bone-in split chicken breasts ($1.79)
1 acorn squash ($1.17)
2 large broccoli heads ($.44)
1/4 cup orange juice, divided ($.05)
2 teaspoons brown sugar ($.01)
Salt, pepper, rosemary, minced garlic ($.10)
1 cup rice ($.30)
Preheat oven to 350 F. Pour half of the orange juice into the bottom of a 9x13-inch baking dish. Place chicken breasts into baking dish. Pour remaining orange juice over chicken breasts. Rub chicken with salt, pepper, rosemary and garlic.
Place acorn squash in microwave for 3 to 4 minutes to loosen skin and make it easier to cut. Let cool, and slice off skin. Scrape away seeds and cut the flesh into 1-inch cubes. Place cubes in baking dish around chicken. Sprinkle salt and brown sugar over squash cubes. Bake chicken and squash in 350 F oven for 1 hour.
Meanwhile, bring 2 1/4 cups water to a boil. Add rice and a dash of salt. Return to boil, cover and simmer for 20 minutes.
Steam broccoli and serve with chicken, rice and squash. Serves: 2 adults and 2 young children. Cost: $3.76.
There is no doubt that food costs are rising in the U.S. However, as long as there are people like Erin Chase who are committed to keeping their costs lower than low, and share their tricks, tips, secrets, recipes and infectious enthusiasm, getting cheap and healthy meals on the table will be quick and easy.
Want to make Erin your new best friend, too? Visit her at 5dollardinners.com, and tell her Mary sent you.
Originally posted May 29, 2009.
Copyright © 2009 Mary Hunt. All rights reserved. Permission to reprint required.
---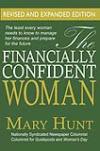 If you liked this article by Mary Hunt, you'll find lots more in the "Everyday Cheapskate" archives, or subscribe to receive Everyday Cheapskate in your email inbox every weekday. Also, check out Mary's recently released revised and expanded edition of The Financially Confident Woman (DPL Press, 2008).
Debt-Proof Living was founded in 1992 by Mary Hunt. What began as a newsletter to encourage and empower people to break free from the bondage of consumer debt has grown into a huge community of ordinary people who have achieved remarkable success in their quest to effectively manage their money and stay out of debt. Today, "Debt-Proof Living" is read by close to 100,000 cheapskates. Click here to subscribe. Also, you can receive Mary's free daily e-mail "Everyday Cheapskate" by signing up at EverydayCheapskate.com.