Countering the Commercialization of Christmas
Howard Dayton

Baptist Press

2006

24 Nov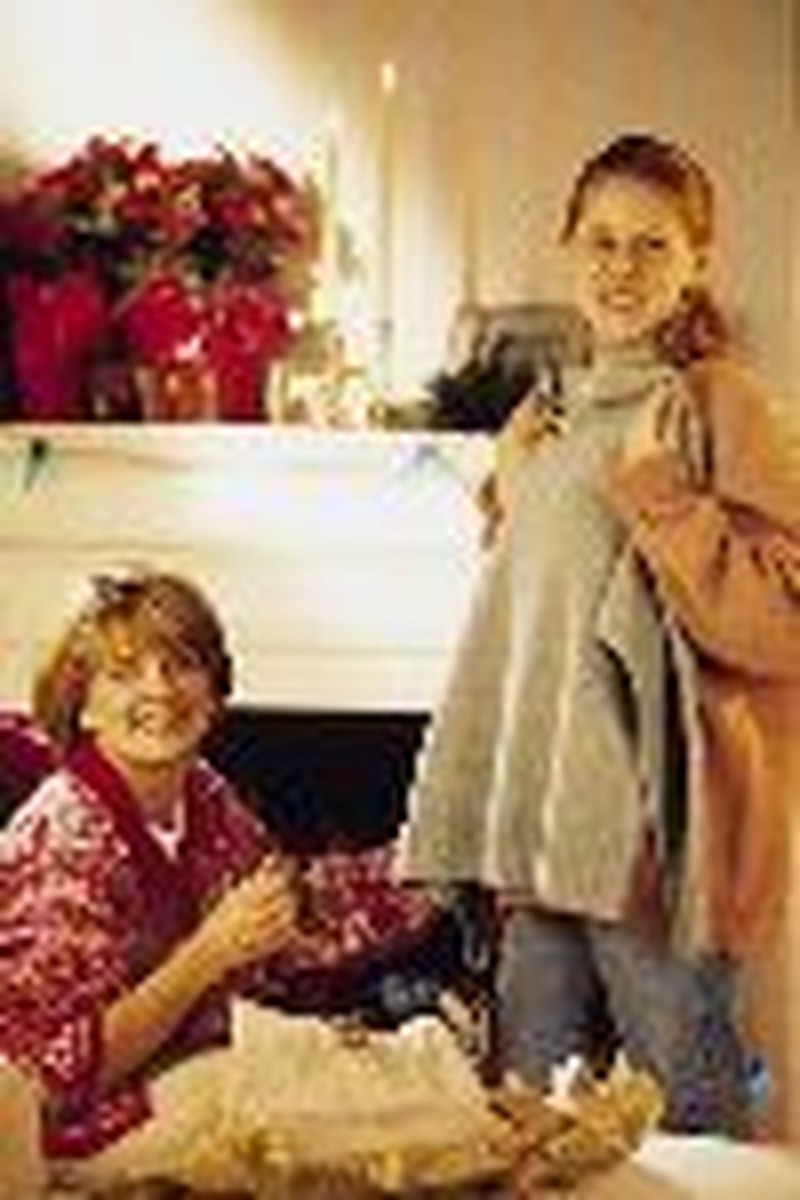 Christmas is celebrated today more as a sales frenzy than as the most important birth in history. Unfortunately, Christians are susceptible to this commercial mentality, and too many have compromised the message of giving. Often, we give useless gifts at Christmas, because it's expected of us, and we feel guilty if we don't. And the closer we get to Christmas, the pressure to give these unnecessary gifts builds and we feel depressed and unworthy if we can't give.
For centuries Christmas was celebrated by feeding the hungry, providing clothes to the poor and giving special but simple gifts. Even in early America, if gifts were given, it usually was restricted to small children, pastors, missionaries and missionary converts. On the whole, the celebration remained simple in America until prosperity led to commercialism, and materialism began to take the upper hand. Gift indulgence seems to have displaced the centuries-old Christmas tradition of providing for the poor and needy.
Of course, all of our contemporary Christmas celebrations are not bad. The holiday season provides opportunities for families to reunite, and it allows a pleasant break from our daily routines. However, a good way for us to refresh and renew our holiday celebration would be to take some positive steps to establish a better balance in our celebrations.
The first step is to pray for God's guidance in determining a reasonable amount that should be spent for Christmas. The second step is to develop a budget that categorizes the amount of money that will be set aside for Christmas, and then stick to the budget and don't buy items that are not budgeted. Step three is not to use credit cards unless the entire balance is paid off in January, or when the bill comes in. The fourth step is to involve your family in some kind of ministry service. Purchase food or toys for needy families or give to missions. Families should commit to give a minimum of a tithe of the budgeted Christmas spending amount to needy causes, and some may want to commit an equal amount spent on gifts to these special projects.
Giving to meet the needs of others allows children to see the purpose and value of their sacrifices, as well as that of their parents.
"Then the righteous will answer Him, 'Lord, when did we see You hungry and feed You, or thirsty and give You something to drink? When did we see You a stranger and take You in, or without clothes and clothe You? When did we see You sick, or in prison, and visit You?' And the King will answer them, 'I assure you: Whatever you did for one of the least of these brothers of Mine, you did for Me.'" (Matthew 25:37-40).
There are many ministry services to which Christian families can give in order to provide for the needs of others, and the following are some that Christians could consider:
The poorest of the poor in America generally are wealthier than 75 percent of the world's population. Still, millions of Americans are forced to live by the most minimum of accepted living standards in order to exist in the most money-driven, materialistic society on earth. Think of the joy a Christian family could give a less fortunate family this Christmas by providing a special meal for that family and gifts for the children to open on Christmas morning.
To the unemployed, Christmas gift giving could be very meager. The funds they do have might be enough to buy a simple Christmas meal for the family, but gift giving could be out of the question. With help from committed Christians, this could be a pleasant Christmas memory for families of the unemployed, rather than a negative memory.
Hundreds of thousands of Americans are homeless on any given night. Over the course of a year, as many as 3.5 million people experience homelessness for some period of time. The fastest growing homeless group consists of families with children, typically a young unmarried or lone mother with two or three children. Unless shelters or missions provide a Christmas meal and small gifts like gloves, hats, blankets or small toys to homeless families, chances are their Christmas will be just like any other day on the cold and cruel streets. What better way to fulfill the words of Christ spoken in Matthew 25 than to provide for the needs of the homeless?
Millions of people live alone. Single-parent family households with at least one child living at home would be a great idea for sharing Christmas this year. Millions of people over the age of 65 live alone, many in assisted-care or full-care facilities. Unfortunately, only half of these receive regular visits from family or friends.
Most foreign exchange students are unable to return to their homes for Christmas. So, unless they are invited to spend some time with American families, they will be alone for Christmas.
One out of 150 people in America is incarcerated. As many as 2 million will spend Christmas behind bars, and that will leave over 500,000 children without at least one parent this Christmas. Physical and material needs are met for prisoners, but emotional and spiritual needs may be neglected, and the physical, emotional and spiritual needs of their children often are forgotten.
Loneliness is devastating enough to deal with on a daily basis. During the Christmas season it can become the catalyst that drives those who are alone into deep depression. What better way for Christian families to show the love of Christ on the celebration of His birth than to provide comfort and fellowship to those who most likely will be alone this Christmas?
In light of Jesus' Matthew 25 mandate, as Christians we need to re-evaluate our giving habits this year and try to move a little closer to what Jesus had in mind.
---
Howard Dayton is CEO of Crown Financial Ministries. Dayton and the late Larry Burkett joined forces in 2000 when Crown Ministries, led by Dayton, merged with Christian Financial Concepts, led by Burkett. The new organization became Crown Financial Ministries, on the web at 
www.crown.org
.
© 2006 
Baptist Press
. Used with permission. All rights reserved.