Crosswalk.com Forums
Candice Atherton

Women's Channel Editor

1999

6 May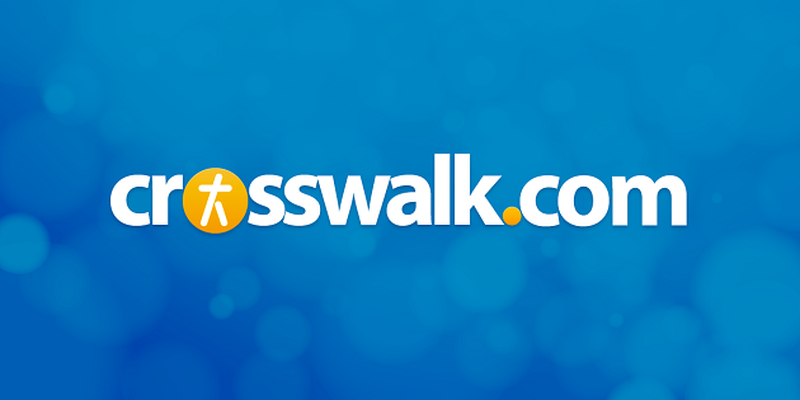 The impact of a community dedicated to Christ has been demonstrated throughout history, including the Israelites' victoriously obeying the Lord's command to march for seven days around the walls of Jericho (Joshua chapter 6.) In Acts chapter 2, the early church also devoted themselves to the community of Christ and reaped the benefits:
"The (believers) devoted themselves to the apostles' teaching and to the fellowship, to the breaking of bread, and to prayer...Every day they continued to meet together in the temple courts... And the Lord added to their number daily those who were being saved," (Acts 2:42-47).
For those of you who have not had a chance to participate in the modern day community taking place in crosswalk.com's Forums, you owe it to yourself to browse through some of the conversations. They are prime examples of the scriptures at work:
"And let us consider how we may spur one another on toward love and good deeds. Let us not give up meeting together as some are in the habit of doing, but let us encourage one another," (Hebrews 10:24).
"God bless you as you seek out how to be more financially stable and responsible...we are on the same road...and for each of us who gets that way...we can help others too." (Message #6 in the Debt reduction forum.)
"Let the word of Christ dwell in you richly as you teach and admonish one another with all wisdom..." (Colossians 3:16).
"You should approach stock ownership as a partner to a business that you would be proud to be associated with. Too many people have the attitude that they're taking a risk like that of a lottery ticket..." (Message #1 in the Stewardship of your money forum.)
"Carry each others burdens and in this way you will fulfill the law of Christ," (Galatians 6:2).
"I do pray to God our Father for you and all the other saints in and out of school there in Littleton:'Father God you are the only one who can make order out of chaos. Father by the power of your Spirit guide your saints in the power of your redemptive love to be ready to give the answer for the hope they have. Father I pray that your peace that is beyond understanding will testify for those who are suffering and grieving. Father empower your church and your saints by your love and compassion. In Jesus Precious Name, Amen!'" (Message #10 in the School shootings forum.)
"As iron sharpens iron, so one man sharpens another," (Proverbs 27:17).
"Wow! That was a very angry feeling, "Holier than Thou" post. You have made a lot of assumptions in your post about the nature of one's debt... Maybe I am reading this wrong, but it felt very sharp and curt."
(Response) "I'm very sorry if I came across in an angry tone, believe me it is not directed at you. The anger is at myself for not realizing the facts earlier. I have been burdened by debt myself that has limited my family's work for Christ... Again I am sorry if I misled you in any way." (Messages #18 and #33 in the Tithe and debt forum.)
"Do not let any unwholesome talk come our of your mouths, but only what is helpful for building others up according to their needs, that it may benefit those who listen," (Ephesians 4:29).
"If we refuse to defend the truth then I feel we refuse to say Jesus is the Son of God. We can not stand back and let the morals of our country be flushed down the toilet. God wants us to defend his word, not hide his light under a bush." (Message #53 in the Christian influence in politics forum.)
"Plans fail for lack of counsel," Proverbs 15:22.
"I have been told that a Roth IRA is the best thing since sliced bread by people I trust. I have also heard both that to get certain benefits I needed to open one before the end of last year, while also hearing that I have until April 15. So, finance boffins, come to my aid. Do I have until April 15 or not, and under what conditions? Is it a big deal whether you make the deadline anyway?" (Original question in the Too late for a Roth? forum.)
"There is a time for everything... A time to weep...," Ecclesiastes 3:1-4.
"I live in Littleton...All this has left me in shock. Yet what does it take to wake America up and get them back to where God is in the lead? Why does it take other students' dying to get the attention of other parents to finally tell their own kids they love them??" (Message #9 in the School shootings forum.)
"... and a time to laugh," Ecclesiastes 3:4.
Church bulletin bloopers:
"Jean will be leading a weight-management series Wednesday nights. She's used the program herself and has been growing like crazy!"

"The rosebud on the altar this morning is to announce the birth of David Alan Belzer, the sin of Reverend and Mrs. Julius Belzer."

"This afternoon there will be a meeting in the South and North ends of the church. Children will be baptized at both ends."
(Message #6 in the Typos and twisted words forum.)

To go to the crosswalk.com Forums home page, click here.