Brokenness . . . God's best
Larry Burkett

Co-CEO of Crown Financial Ministries

2003

27 Oct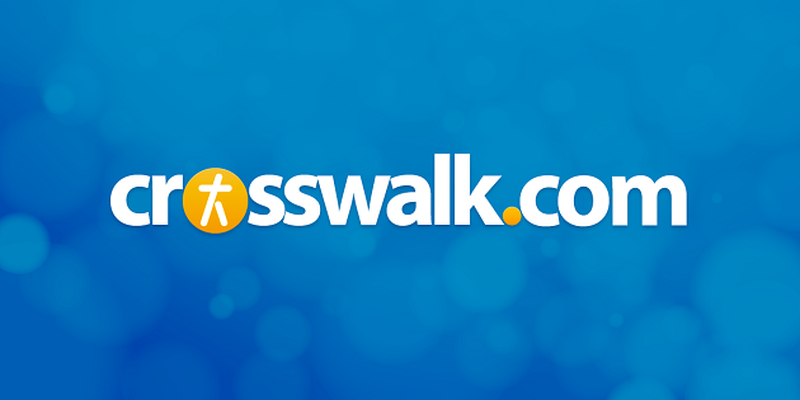 Often the people God has used most effectively are those who have suffered the greatest trials.
Perhaps no principle in God's Word is less understood than that of brokenness. Brokenness does not mean broke (financially). It is a condition during which God allows circumstances to control our lives to the point that we must totally depend on Him.
It seems that the greater God's plan for a person, the greater the brokenness. The life of the apostle Paul reflects both great power and great brokenness; yet, Paul never considered his personal circumstances as punishment. He consistently asserted that his sufferings were a direct result of service to Christ.
"Just as the sufferings of Christ are ours in abundance, so also our comfort is abundant through Christ"
(2 Corinthians 1:5).
THE PURPOSE OF BROKENNESS
In God's wisdom He realizes what it takes to keep us attuned to His direction. He then allows problems to occur that will break our will and keep us dependent on Him. Once we make a total surrender of that old self to God, God can begin to use us. Since "self" continues to surface, God must allow testing to occur in order to "kill" the old self.
Many times we pray, "God mold me into a vessel You can use," and then when God's work begins we want to run. It's as James 1:2-3 says, "Consider it all joy, my brethren, when you encounter various trials, knowing that the testing of your
faith
produces endurance." If you want the perfecting of your faith, it comes by way of testing.
THE EVIDENCE OF SERVICE
This principle is easier to teach than to live. The teaching is very clear in the lives of those whom God has chosen to use throughout the
Bible
. The greater the service to God, the greater the potential for ego and self-centeredness. Thus, the greater the necessity for maintaining a "God first" spirit. Brokenness is an apt term for those being molded into Christ's image.
Clearly the purpose of brokenness is to make a Christian totally dependent on God and divorced from a marriage with this world.
"In all this, they are surprised that you do not run with them into the same excess of dissipation, and they malign you; but they shall give account to Him who is ready to judge the living and the dead"
(1 Peter 4:4-5).
HOW IS BROKENNESS ACCOMPLISHED?
Since finances are the most discussed topic in the New Testament, it seems obvious that God would use this area to test our obedience to Him. In our society we have a value rating system that is based on material worth. This is just as true within Christianity as it is in the unbelieving world. Fortunately, God's value system is based on spiritual worth and is measured by our willingness to accept His direction. The conflict between materialism and Christianity is addressed directly by the Lord:
"No one can serve two masters; for either he will hate the one and love the other, or he will hold to one and despise the other. You cannot serve God and mammon"
(Matthew 6:24).
Many Christians have had their egos shattered by financial setbacks. Some respond by panicking to the point that they abandon their Christian principles and cheat and lie to protect their security. Others fall back in defeat and lose their trust in God. Some live a life of fear, and as a result they lose their witness. Others accept God's authority over their lives and use this as an opportunity to trust God more fully and to demonstrate to others that they serve God. For instance,
Through all this Job did not sin nor did he blame God
(Job 1:22).
Until a Christian is broken to the point of total dependence on God, he or she is not really useful in God's plan.
"Whatever things were gain to me, those things I have counted as loss for the sake of Christ"
(Philippians 3:7).
EGO: GOD'S ENEMY
Few Christians are willing to share an experience with brokenness. So often we equate problems with sin and illogically conclude that those who have problems are being punished by God. If that's so, then Paul was the worst sinner in the history of Christianity. He was flogged (five times), beaten, stoned, shipwrecked, imprisoned, and deserted; and yet he said that he was in God's will and was comforted by God.
"We do not lose heart, but though our outer man is decaying, yet our inner man is being renewed day by day"
(2 Corinthians 4:16).
God desires to break our egos and pride--not our spirits. Indeed, in the spirit we should grow stronger under affliction. The purpose is to strip us of all self-gratification.
"He who boasts, let him boast in the Lord. For not he who commends himself is approved, but whom the Lord commends"
(2 Corinthians 10:17-18). We can accomplish a great deal in our own strength and ability, but the lasting effect is minimal.
RUN OR RELAX?
Our first reaction to the pressures that accompany brokenness is to run. It's simply easier to withdraw and feel sorry for ourselves than it is to stand against the enemy. No one can question Elijah's courage or commitment to God; he regularly risked his life to deliver God's messages. And yet right after he had called down God's fire from heaven and had destroyed the prophets of Baal, he ran when Jezebel threatened him. In 1 Kings 19:4 he is found under a juniper tree, asking God to let him die; instead, God comforted him, fed him, and told him to relax and rest. Later, when Elijah was refreshed, God sent him back into the battle.
There are times in all of our lives when we feel defeated and would like to simply get away from it all. If that happens from about 40 to 50 years of age, we usually label it the midlife crisis. In reality, these crises come at every stage of life. It's just that at midlife they are amplified by doubts about the future.
Paul must have had some real doubts about the difficulties he faced throughout his service to the Lord. But the overwhelming characteristic we see in Paul's letters is the ability to relax and enjoy life, regardless of his external circumstances. Paul was truly a broken man but not a defeated one.
"The sorrow that is according to the will of God produces a repentance without regret, leading to salvation; but the sorrow of the world produces death"
(2 Corinthians 7:10).
THE LESSON OF BROKENNESS
Brokenness, whether it is financial, physical, emotional (or all three), has at its center purpose teaching us to trust in God. Paul knew that his tribulations were the result of constantly stepping on Satan's toes. They were neither pleasant nor enjoyable to Paul, but he knew they were necessary in order to build the courage of others,
"Therefore I ask you not to lose heart at my tribulations on your behalf, for they are your glory"
(Ephesians 3:13).
If Paul had been teaching and writing in his own strength and intellect, he probably would have influenced many people in his day. He was a very bright and zealous person, but so were several thousands of others through the centuries. But none of them have had the impact of Paul, because he was controlled by God's Spirit. That simply is not possible when ego and pride rule over a life.
FINANCIAL BROKENNESS
God is in control. If we are serving Him, then nothing can befall us unless He allows it. It will rarely seem beneficial at the time, but if we believe God's Word then we must believe He will ultimately receive the glory.
"We know that God causes all things to work together for good to those who love God, to those who are called according to His purpose"
(Romans 8:28).
An important aspect of God's work in our lives is to teach God's people to love and care about each other. When Christians are suffering from a financial disaster, the last thing they need is an accusation.
In fact, they need help. So the testing of our faith through brokenness extends over to the testing of the faith of others through compassion. No message in God's Word is clearer than that of John's on this subject:
"Whoever has the world's goods, and beholds his brother in need and closes his heart against him, how does the love of God abide in him? Little children, let us not love with word or with tongue, but in deed and truth"
(1 John 3:17-18). We are admonished to love with deeds. This is a prerequisite to having God answer our requests (see 1 John 3:22-24).
If you're going through a period of trials and testing, don't get discouraged. Share your struggle honestly with those around you, and get the prayer support (and other support) that God already has provided. Remember that God does not want to break you spiritually. He desires that you and I conform to His Son's image. To do that we must have ego and pride broken.