Debtors' Helper
Timothy Dalrymple, WORLD News Service

2011

11 Mar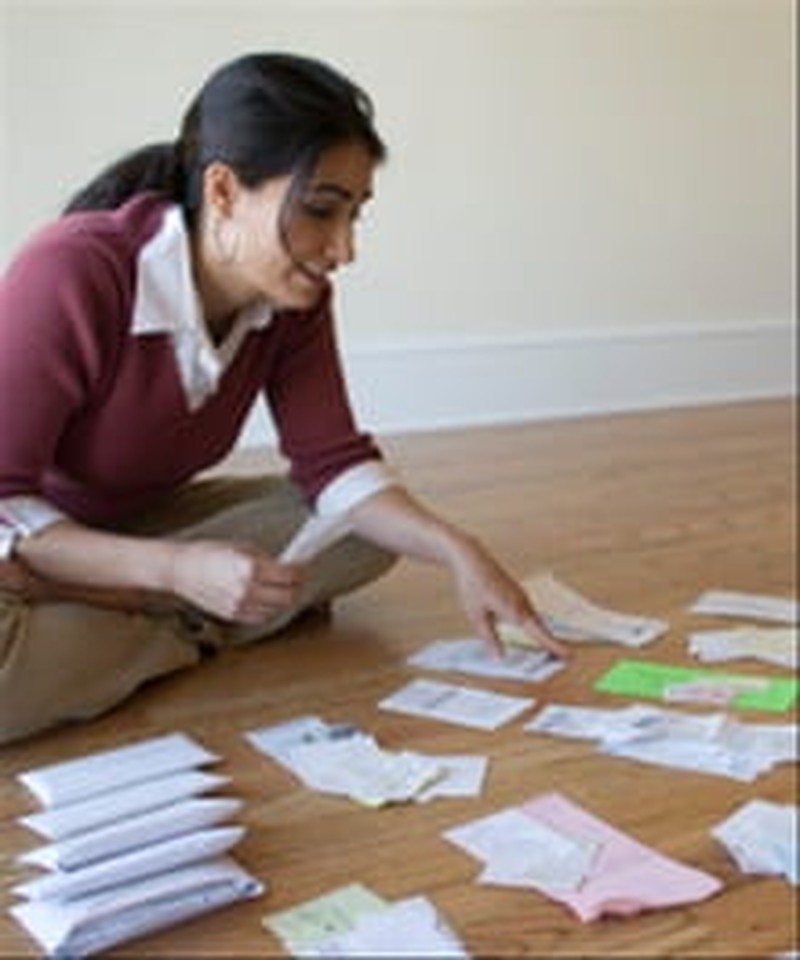 (WNS)--"When the gazelles see the cheetah, they run. The cheetah separates the younger of the two, and the little gazelle bounds in lilting arcs over the high yellow grass. The cheetah, as everyone knows, is the fastest animal on land. The gazelle, it seems, will never reach adulthood—yet it persists, until at last the cheetah grows weary and gives up the chase."
The crowd at Perimeter Church north of Atlanta is roaring with laughter. Dave Ramsey, in a video projected on overhead screens, has narrated the animal encounter as though it were an ESPN replay: The cheetah is a banker chasing after a college student with a free T-shirt in exchange for a credit card application. Ramsey drives the point home: To escape the jaws of debt you must be, he says, "gazelle intense." This session of Ramsey's 13-week program, Financial Peace University, ends with people lamenting their fall into deep debt, then exulting, "I'm debt free!"
Welcome to the fast-growing financial stewardship movement. Nearly 20,000 organizations—churches, companies, community centers, and military bases—presented the Financial Peace University program in 2010. Another 4,400 began the program this January. That doesn't count other Ramsey offerings: his EntreLeadership program for businesses, his Foundations in Personal Finance for public and private schools, his Generation Change teen Bible studies, and his Financial Peace Jr. for children as young as 3.
Crown Financial Ministries and Kingdom Advisors also fight what was once the separation of church and financial planning. Now churches teach everything from the basics of family budgeting to the importance of disability insurance to the qualities of a good money market fund. How did this happen?
The modern financial stewardship movement began in 1976 when Larry Burkett founded Christian Financial Concepts, a nonprofit devoted to training Christians in biblical principles of financial management. Soon Burkett was hosting radio shows on over 1,100 stations and writing books—he published more than 70 over his lifetime, including four novels—that sold altogether over 11 million copies. In 1985 Howard Dayton founded Crown Ministries, which developed small-group instructional materials that it promoted through churches. With similar missions and a desire to combine Burkett's mass-market ministry and Dayton's small-group intimacy, the two organizations merged into Crown Financial Ministries in 2000.
Dave Ramsey entered the business a different way—hard experience. In the late 1980s, he was a young man who needed help: He had floated a $4 million real estate portfolio on a raft of short-term loans, and the recall of those loans left him with a crashed business and a $500,000 debt. Ramsey, finding guidance in the writings of Burkett and Ron Blue, made a comeback as an electrifying evangelist for the gospel of financial responsibility. From 1991 to 1996, Ramsey's radio, publishing, and financial counseling businesses grew mostly within his native Tennessee, but the brand exploded in 1997 when Viking published his book Financial Peace.
The Ramsey organization says he has now addressed over 700,000 people at live events, with over 1 million families going through Financial Peace University, and the average family eliminating $5,300 in debt and putting $2,700 into savings. Ramsey's syndicated radio program now reaches nearly 4.5 million listeners. His weekly column appears in over 300 print and online publications, with a combined circulation of over 14 million.
The movement has admirers on both sides of the political spectrum. Liberals like Ramsey's criticism of rampant materialism. Conservatives appreciate the old-fashioned values the movement promotes, from hard work and integrity to avoiding impulse decisions and debt.
Yet Burkett and Ramsey are not free from criticism. Some, like Robert D. Manning, a professor of finance and author of Credit Card Nation, question the particulars of their financial advice. Others, like Ben Witherington, a leading New Testament scholar and the author of Jesus and Money, challenge their biblical interpretation. Any search for biblical principles of financial stewardship, Witherington says, should begin with the recognition that "capitalism in the modern sense did not exist" in biblical times: Practices that made sense in an ancient economy may not make sense in a modern capitalist marketplace.
Witherington also would like Ramsey to go beyond saying that it is fine to enjoy nice things if the buyer can afford them: Witherington wants Christians to think more about where their money is coming from and where it is going, and to resist the view that we are entitled to nice things just because we have the money for them.
Witherington and others have criticized Ramsey for working through churches for profit without compensating church volunteers or making the finances of his organization public. Some compare it to Crown, a nonprofit that publishes its audits and tax forms and submits itself to the Evangelical Council for Financial Accountability: Ramsey's Lampo Group is a private company that does not share its financial statements. Another big difference: Crown materials are overtly Christian and offered almost exclusively through churches, but Ramsey, although he refers to the Bible and to his own faith, frames his lessons so they will be well received by secular audiences, including those at military bases and public schools.
Why, then, work through churches at all? Ramsey told me that churches "see first-hand the pain that finances can cause in people's lives." He notes that programs like Financial Peace University reach many who might never otherwise come inside church doors.
Some pastors believe the financial stewardship movement helps their congregants remember to own their money and not be owned by it. "We have to train our people how to break away from a consumeristic culture," says Randy Pope, the founding pastor of Perimeter Church. In the wake of the housing bubble, pastors are turning to financial stewardship ministries to help their congregants get out of debt, keep their homes, and hold together strained marriages. Perimeter tested the Financial Peace University program with two groups in 2009 and 2010, and the 250 participants paid down over $3 million in debt. "We watched the transformation in those people," says Pope, "the way they learned to better steward their money, the way that stresses within marriages were relieved, and we decided to take this to the whole church."
Some churches also find that financial training ministries change the culture of the church in subtle but important ways. Clay Knick, pastor of a small Methodist church in Winchester, Va., says that money for too long has been "the last taboo subject." When Crown or Dave Ramsey bring financial issues out into the open, people see they are not alone in their struggles.
March 11, 2011
Copyright (c) 2011 WORLD Magazine.