How to Earn More and Wipe Out Your Debt
Megan Pacheco

Chief Learning Officer, Lead Like Jesus

2018

11 Apr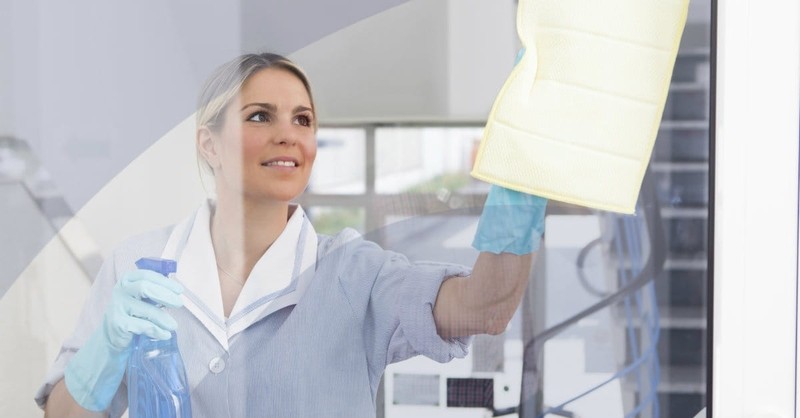 Our financial life has two main parts: the incoming part and the outgoing part. There is a great deal of help when it comes to controlling the outgoing side of the equation, but what about the incoming side?
When people are hurting financially, our immediate reaction is to help them "fix" how they spend every single dollar, which is absolutely necessary. But what if there is a great opportunity to impact the income side of their financial lives, and we are ignoring it?
You see, sometimes, no matter how you slice your budget, there may not be enough maneuvering left to do in order to get on the path to financial freedom. Additional income may be required in order to start making progress on your debt reduction, building up your savings for the future, or paying off your mortgage earlier. So let's look at ways you can increase your bottom line, the income side of your financial equation, while at the same time gaining more satisfaction out of your work.
Before we get started, allow me to ask you one question. Are you comfortably miserable right now? Do you find yourself in a place where you have a steady, safe, or at least semi-safe work environment and a dependable income stream, but you quietly wish for something more? Are there passions, gifts and talents you have but they are largely dormant due to the comfortably miserable and safe job? If that's you, here are few things to think about:
The real cost of your current job.
Have you ever stopped to calculate what your current job is really earning you? If you're a dedicated employee, you're probably putting in way beyond 8 hours a day to get your work done. Because of the lagging economy and a stale job market, many employers face reduction in the work force while maintaining the same level of work intensity. All of this means that you, as an employee, have to work 50 or 60 hours a week, if not more, just to keep up with your new work expectations. Bottom line, the hourly rate you think you're earning is really much lower, considering all of the extra hours you are putting in. Understanding what your current job is really earning you may be just what you need in order to launch into a side business. Who knows, this side income may become your primary source of revenue in the future!
What's your hobby?
Every one of us has a hobby, something we love to do, something that gives us great satisfaction, but due to busy schedules, we don't pay it much attention. Is lack of time your excuse not to pursue your hobby as a revenue generating opportunity? Here is what you can do to create a margin of time. First, look at the way you spend time at work. Is there a way you can become more efficient? Maybe chatting with co-workers steals much of your time. Maybe you need to set a boundary on the amount of extra hours you will dedicate to your primary workplace. How about starting your day 1 or 1.5 hours earlier and dedicating that time to developing your side business? All of us have a set amount of hours in our day, and it's up to us to manage it well.
What are you giving away for FREE?
Quite often, there is a skill we have that's in demand, and we just give it away for free to friends, family, or friends of our friends and family. It's nice to be generous with your time, but this is also a great opportunity to turn freebies into income! Create a simple business card that tells what you offer, and at what rate, and ask your closest network to refer you to others. Those who have received your help at no cost in the past should become your best referrals, so don't be shy to ask!
Why not freelance?
What if you're perfectly happy with your 8-5 job? Great! How about turning what you do at your regular work into a freelance opportunity? The years of experience and knowledge you've gained can serve as a great bridge to a few extra dollars on the side. You can also turn your experience into tutoring opportunities for others who may want to learn what you already do well.
Become an expert at something…on your own terms!
What if you currently lack a skill you'd like to develop into an income generating opportunity in the future? If going back to school is not an option for you at this time, find a friend or someone who already does the work for a living and ask for one-on-one tutoring. This method may actually prove to be much more cost effective and time effective while giving you a targeted, hands-on learning opportunity.
As you can see, the opportunities are endless, and these are just a few of many ideas to help you create extra income. If your budget desperately needs help, why don't you consider these ideas in order to start generating additional revenue? You never know if a small step to earn a few hundred extra dollars a month will eventually give you the freedom to become your own boss, work on your own terms and do something that you absolutely love doing!
Megan Pacheco is one of the new additions to the Finicity (provider of Mvelopes and Money4Life Coaching) team. She comes with over 13 years of experience in the Biblical Finances area. Her content has been published by Money Matters, Do Well and Lifeway's More than Living. She is a mom of two young boys, and lives with her husband David in the Atlanta area.
Publication date: October 2, 2013