Summer Vacations that Won't Break Your Budget
Steve Scalici, CFP(r)

Treasure Coast Financial

2007

16 May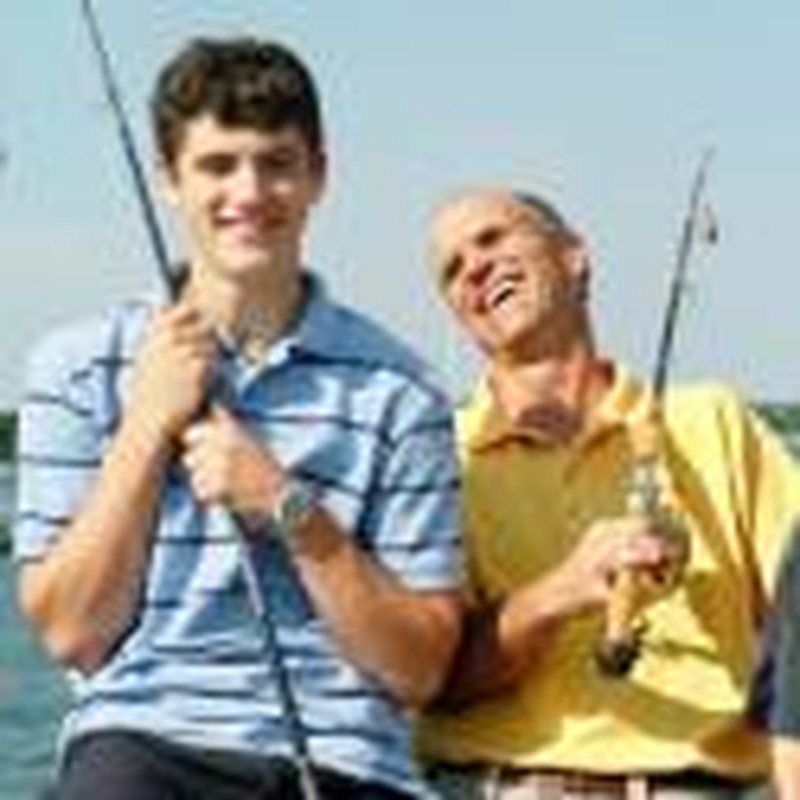 Ah, yes, the kids are out of school, and that means that it's vacation time.
The Bible has a great deal to offer us on this topic. First, we see that even Jesus grew tired and needed to "work" rest into His and His followers lives. In Mark 6:31, Jesus said "Let's get away from the crowds for a while and rest." Second, Jesus promises us rest in the midst of our chaotic world (Matthew 11:28-30). "Then Jesus said, 'Come to me, all of you who are weary and carry heavy burdens, and I will give you rest. Take my yoke upon you. Let me teach you, because I am humble and gentle, and you will find rest for your souls. For my yoke fits perfectly, and the burden I give you is light.'"
Now, I know what you are going to say, and of course, you are right. Vacations do cost money, but it is possible to have a great family vacation without having to spend a fortune. This month, I want to share some ideas with you to help you enjoy your vacations without breaking the bank.
Stay at home
Of course, this may be easier for us South Floridians given that we live in one of the nation's most popular vacation spots. Millions of people visit our state each year for some rest and relaxation.
This past February, we had some friends from Michigan stay with us for a few days. Now, you have to understand that I am a South Florida native. I have lived here all 32 years of my life, and I haven't heard of half the places they wanted to visit. There were beaches I had never heard of, restaurants I had never tried, and the list went on and on. What that taught me was that we live in a place that I had hardly explored. Sure, we do a lot of things, but I realized we have a lot more things to do here in South Florida -- some of them only a few miles from our front door. So, this year my wife and I have decided that our family is going to take a vacation to South Florida. We're going to do all the things we take for granted; we're going to be tourists in our own city.
Visit family
Family vacations give us time to make family memories and impart our values to our children. For most of us, visits with our extended families can provide our children with the opportunity to forge lasting relationships with grandparents, uncles, aunts, and cousins. These visits often serve as a wonderful time for the older generation to pass down the wisdom they've learned to an eager audience. It's also a lot of fun. My own girls love visiting our family in the Panhandle every Christmas and summer, and we would not even dare to suggest that we skip one of those visits.
Plan your trips in advance
In general, if you plan your trips well in advance, you can find some great deals because you have more time to shop for less expensive flights and hotels. You can also find inexpensive tickets for events and shows as well. A little organization in packing can save you money on incidentals as well -- who hasn't forgotten their toothpaste and had to pay $10 for a tube at the hotel gift shop? When planning out your family trip there are some areas that need to be thought of in advance:
Transportation

Determining how you are going to get wherever you are going is of great importance. Decide whether you'll drive, take a bus or train, or fly. Look for airfare and other discounts. Booking travel tickets a few months ahead is not too early! If you intend to drive, check your tires and decide when and where to get that final tune up and oil change before you hit the road. Making sure your vehicle is in tiptop shape before you start can save you emergency repair costs as well as a lot of mental anguish.

Accommodations

Hotel reservations or rental properties should be reserved ahead of time. Many travel agents recommend calling the hotel in the location where you want to stay (as opposed to the chain's reservation desk), and ask for the rock bottom price, and THEN ask about special discounts: Seniors, students, government, membership or corporate rates. Another idea is to ask someone you know who owns a lake cabin, camper or motor home, and offer to rent it for a price you can afford. (Tell them it's okay if they say no, and mean it.)
And now, one last piece of advice for enjoying the ultimate family vacation. Don't forget to plan time to relax! Many of us spend our vacations trying to see an entire city in only a few days. By the end of the week everyone is exhausted and the entire family has donned their boxing gloves. Once we finally arrive home, we need to take another vacation just to recover from our first vacation. Remember, money is not the critical factor in having a great vacation -- it's about relationships, attitudes, flexibility and good planning.

Steve Scalici is the Vice President of Treasure Coast Financial, a financial planning firm in Stuart, FL. He is co-host of God's Money which can be heard weekdays at www.oneplace.com. He can also be reached at his website www.tcfin.com.