Declaring Financial Independence
Steve Scalici, CFP®

Treasure Coast Financial

2009

3 Jul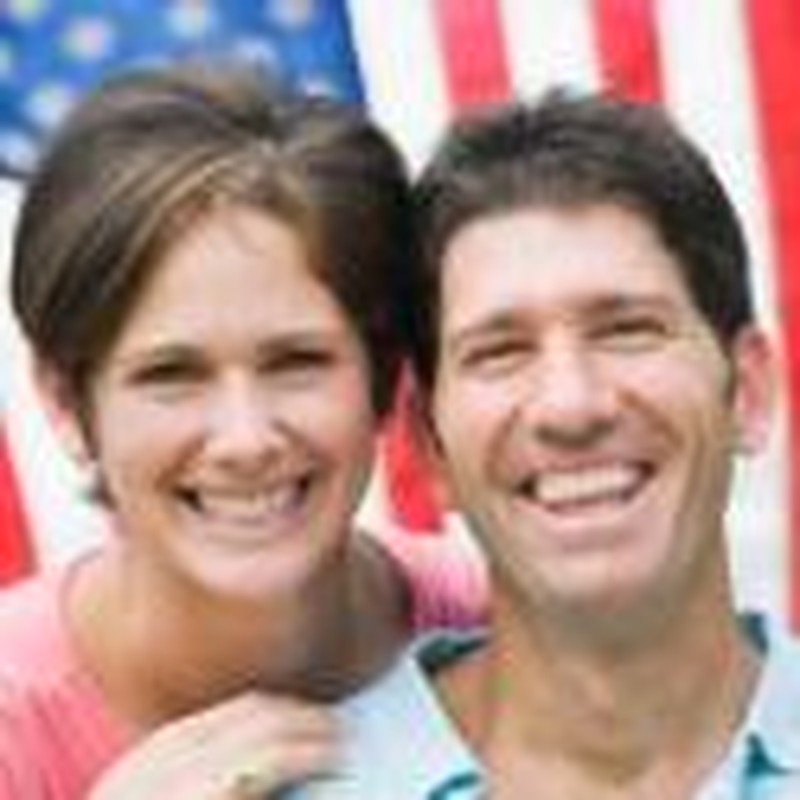 "Freedom is not free"
I submit to you that the word "freedom" is an oxymoron. You see, freedom is not free.
I have visited Washington DC twice in my life and both times I visited the Korean War memorial. At the far end of the Korean War memorial is a 164-foot mural wall that is inscribed with the words, "Freedom Is Not Free." It's etched with 2,500 photographic images of nurses, chaplains, crew chiefs, mechanics and other support personnel to symbolize the vast effort that sustained the military operation.
The Korean War memorial has taught me two valuable lessons:
First - the simple message that freedom is not free;
Second - it takes teamwork to win any battle and certainly any war.

The same is true for you if you are trying to become financially free. Each of us needs to team up with God. Those of us that are married need to team up with our spouses. Those of us with kids need to include them in this process. It's possible you may also want to partner with some friends for accountability.
When it comes to finances, financial freedom is not free. It will cost you time and possibly some short-term enjoyment. But, in the long run, financial freedom may be the most liberating freedom you ever enjoy.
You see, like it or not, your financial footing will direct your path. If you are financially free, you will have more time to do the things you really desire (ministry; spend time with family and friends; etc...). When you are financially strapped, most other areas of your life suffer as well.

Declare your financial independence
The founding fathers of our great nation knew they could not continue to live under the tyranny of the British government. They knew they had to become independent. The Declaration of Independence is the document in which the Thirteen Colonies declared themselves independent of the Kingdom of Great Britain and explained their justifications for doing so. It was ratified by the Continental Congress on July 4, 1776.
The independence of the American colonies was finally recognized by Great Britain on September 3, 1783, by the Treaty of Paris.
Notice that official independence did not happen for seven years. Whenever I talk to someone about becoming financially free, one of the most important things I tell them is it doesn't happen overnight. It takes time. It took time for you to get into the mess you are in, and it will take more time to get out.
We have a seminar called "Five Years to Freedom" where we show people how to become financially free in five years. We show the attendees how to pay off all non-mortgage debt within five years and how to pay off all debt, including their mortgage, within ten years.

Where do I start?
Here are four keys to becoming financially free:
1. Set goals.
2. Track your expenses.
3. Trim your expenses.
4. Be generous.

Set goals
It's been said before that if you don't know where you're going, any road will take you there.
Goals give you something to aim for. Jesus said this in Luke 14:28 - "But don't begin until you count the cost. For who would begin construction of a building without first getting estimates and then checking to see if there is enough money to pay the bills?"

There are two keys to your goal setting. First, your goals must be in writing because goals that aren't written down for your review are simply a philosophical statement.
Second, your goals must have a deadline. Otherwise, they are just a wish. How many times have you said, "One of these days I'm going to (fill in the blank)?" If you want your declaration of financial independence to last, you have to set goals.

Track your expenses
You have to know where you are currently spending your money to know how to modify your behavior. How you track is not nearly as important as the actual tracking itself. Some people use computer programs. Others use a separate checkbook register. Yet others use a pad of paper and a pen. There's no right or wrong way.

Tracking is a way of keeping score. I relate it to sports. How many people would watch sports if they didn't keep score? We would ask questions such as, "Why is he running around the bases?" "Why are they running up and down the field?" "What is that hole with the net in it, and why do they keep throwing that orange ball in there?"
Tracking answers the question, "Where does it go?" Proverbs 27:23 - "Know the state of your flocks, and put your heart into caring for your herds."

Trim your expenses
In the book The Four Laws of Debt Free Prosperity, author Blaine Harrishe says, "Your level of expenses will always rise to your level of expenses unless you protest to the contrary." That's a fancy way of saying you spend what you make. You have to learn to live on LESS than you make.
If you spend less than you make, you will never struggle financially. Think about it logically. It is impossible to struggle with money if you spend less than you make. Proverbs 21:20 - "The wise have wealth and luxury, but fools spend whatever they get."

Be generous
If you want true financial independence, you have to give it away. You have to be willing to give money away in order to allow it to loosen its grip on you. Paul wrote this in 1 Corinthians 16:2 - "On every Lord's Day, each of you should put aside some amount of money in relation to what you have earned and save it for this offering. Don't wait until I get there and then try to collect it all at once."
This is your chance to declare your financial independence. Will you escape the tyranny of debt or will you continue to suffer?
Originally posted June 28, 2005.
Steve Scalici, CFP® is the Senior Vice President of Treasure Coast Financial, located in South Florida. Steve is available to speak to your church or organization.  You can contact Steve at steve@tcfin.com or 772-600-1053.  Steve is a registered representative of INVEST Financial Corporation.  The opinions expressed in this article are those of the author and not necessarily those of INVEST Financial Corporation.