Extreme Christmas: Reclaim Joy, Peace by Thinking Ahead
Mary Hunt

Debt-Proof Living

2007

31 Aug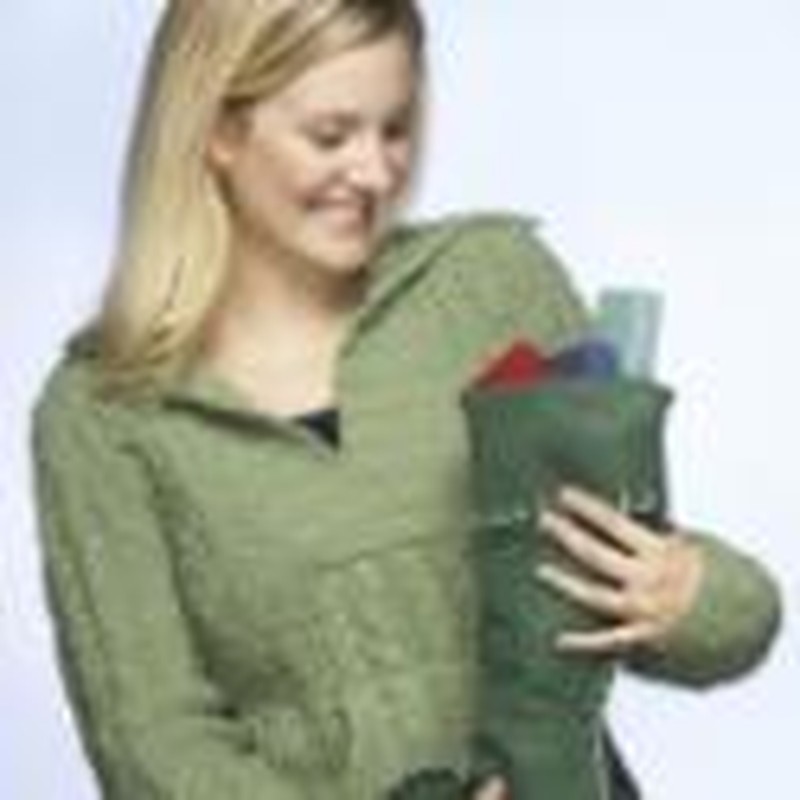 The results are in and the news is shocking. Average spending per U.S. household for Christmas 2006 reached $1,000.

According to this study conducted by Unity Marketing's Gift Tracker, the most popular gifts were gift certificates, bath and body gifts, luxury soaps, candles, home fragrances and take-home spa kits.

And how did we pay for all that loot? Americans added more than $8 billion to their bank credit-card revolving debt in November 2006 alone! God only knows how high that went by season's end—or how much of that staggering increase remains unpaid six months later.

I know a thing or two about extreme holiday spending. For years I'd do my part to keep up with national averages. And it nearly killed me.
Extreme for me was not always limited to dollar figures. Take the year I got the wild idea to make buckwheat pillows with cool pillowcases for each and every one of the 45 people on my list. I was still sewing early on Christmas morning.

Or how about the year I got the bright idea to move all the furniture out of the living areas of our home to make room for a full-on Christmas boutique to which I invited 15 other crafting merchants and opened it to the public. (What was I thinking?!)

It occurs to me that extreme comes quite easily for many of us in these days when credit is so available. Merchants are foaming at the mouth for us to accept deferred billing, new lines of credit, promises of zero interest or no payments until 2008.

But what if we decided to take Christmas to the other extreme? We could take our cues from those who've done this—and found unexpected joy as a result.

In the tiny tome Hundred Dollar Holiday, author Bill McKibben offers a simple and inviting strategy for handling the most complicated holiday of the year—Christmas. He argues in favor of only spending $100. "The Christmas we now celebrate grew up at a time when Americans were mostly poor ... mostly working with their hands and backs," he writes. If we now feel burdened and unsatisfied by the piles of gifts and overconsuming, it is not because Christmas has changed all that much, he adds, "It's because we have."

One reader wrote about her best Christmas ever—the year that as a child her father lost his job. But rather than grouse about being poor and pitiful, he declared that everyone in the family would still exchange gifts. The catch? They could spend no money at all. Christmas morning was more magical than any she can recall before or after. Her prize gift was from her father: a wristwatch he found in the trash, lovingly disassembled, cleaned, repaired and polished to a more glorious condition than new.

Another family made the bold move that gifts could not be purchased new. That left many options, albeit off the beaten path: Tag sales, thrift stores and the giver's own attic. The result was that everyone spent far less but became far more engaged by pouring their heart and soul into finding a uniquely perfect gift.

Over and again the stories I receive from people who chose to go extremely contrary to what our highly-commercialized society would have preferred reveal some kind of magic. Choosing to go against the tide of extreme shopping, they find a new kind of joy. They learn things about those people they love that they never knew before. Hidden talents rise to the surface, creativity is ignited. Excitement and anticipation are reborn and pressure relieved.

There could not be a better time than smack dab in the middle of summer to think about making it an extreme Christmas. That's because our emotions are not highly charged by the sights and sounds of the holidays. We can think clearly. We're not that far removed from the last Christmas so we have not yet forgotten the stress—and quite possibly the bills that are still showing up every month.

Just think. If you have the courage to relieve the financial burden from the next holiday season by setting new extreme ground rules, you won't create new debt and you won't rip through your savings to buy gifts for people who probably won't even remember six months later what you gave them. But most of all, for perhaps the first time ever you will really enjoy the season knowing that you've taken the extreme move to change it up—to do everything different.

Don't wait. Start planning now. Contact your family members to see what creative ideas they can contribute. Don't worry. I have a feeling they are going to love your suggestions for how next Christmas you can spend less to enjoy more.
© 2007 Debt-Proof Living. All rights reserved. Used with permission.
"Debt-Proof Living" was founded in 1992 by Mary Hunt. What began as a newsletter to encourage and empower people to break free from the bondage of consumer debt has grown into a huge community of ordinary people who have achieved remarkable success in their quest to effectively manage their money and stay out of debt. Today, "The Cheapskate Monthly" is read by close to 100,000 Cheapskates. Click here to subscribe.