Fear of the future
Larry Burkett

Co-CEO of Crown Financial Ministries

2002

6 Dec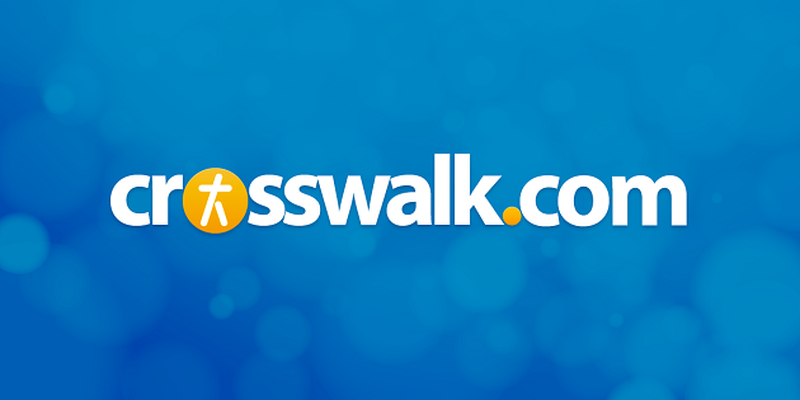 Christians cannot truly serve God and live in fear of the future. God's children must choose not to allow financial bondage to overwhelm them with worry and anxiety about future financial needs.
Many of the decisions that God's people make on a day-by-day basis are motivated by fear of the future, not by trust in God. This is most often true with financial decisions. For example, many people stay with jobs they dislike because they fear change. This is particularly true with those who are 40 and older. Society has convinced us to a large degree that those over 40 are past their prime. What nonsense this is; it runs totally contrary to God's intention.
Fear of the future causes Christian families to scrimp and sacrifice for the elusive day known as retirement. Often the total focus of the earlier years is toward the eventual day when "we can relax and really enjoy ourselves."
Unfortunately, the same fear that necessitated the hoarding for the "latter" years then forces further sacrifices "just in case."
I don't mean to imply that some planning is not God's will; obviously, it is. But when a Christian looks inside and finds primary attitudes of fear and worry, bondage has occurred.
Would a man rob God?
Many families literally rob God and their families because of this underlying fear. Initially, they start a savings or insurance plan with an eye toward family provision, but then more and more contingencies must be provided for. Finally, there are so many contingencies that no amount of protection is adequate, and fear pervades all decisions about money. Some are willing to give a tithe from regular income, but any invasion of their surplus is viewed with resentment and alarm.
The net results of this lifestyle are bitterness, conflict within the family, and growing separation from God.
My heartfelt concern for this spiritual illness is that it is increasing among dedicated believers and is being rationalized as good planning for the future. That is an absolute lie. Any action that is not done from
faith
is done from sin (Romans 14:23). This mania that we have in the United States about buffering ourselves from any possible future event is straight from the deceiver. When our sand castle of affluence comes tumbling down, and it shall, our faith had better be founded in the person of Jesus Christ and not in material security (Matthew 7:24-27).
Faith conquers fear
The opposite of fear is faith. Therefore, when dealing with fear, one must first understand faith. In Hebrews, faith is described as "things that we hope for and things that we do not presently have." Therefore, if we have no needs, we have no need of faith.
It is God's plan that we have some needs in order that we may develop faith (trust) in Him. It is vital that we view these future needs as opportunities to exercise and develop our faith.
In Hebrews 11:6 we are told that God is the rewarder of those who believe and seek Him. Each Christian must decide, "Do I really believe that?" No Christian can truly serve God and live in fear. Christ says that it is a black and white choice: either you choose to serve God or you choose to serve money (Matthew 6:24).
Can you really trust God?
We live in a materialistic generation. Priorities are established based on desires, not needs. This is not limited to unbelievers. When we see how much confidence other Christians place in money, including those in the pastorate, it's easy to lose sight of the mark. Problems seem to erode our faith when it seems that some who truly trust God suffer financially and physically. Finally, we yield to the impulse and get caught up in the mad rush to protect against the future. We are guilty of attempting to counsel God rather than accepting His counsel.
We will never know with certainty why God allows problems to come into the lives of some godly people. But we can look back at the lives of the apostles and see that God allowed them to suffer for their maturity and His glory.
Have you ever asked God for something and, when it didn't happen, you thought God had failed you? Isn't it strange that we usually expect God's answer to be a "yes" rather than a "no." There are many reasons why God may not respond the way we desire.
We ask with the wrong motives (James 4:3).


It is the wrong time according to God's plan (1 Peter 5:6).


It is contrary to God's greater plan (Acts 21:13-14).


We are here to serve God, not vice versa (Job 41:11).
How to trust God
Find God's direction for your life - Most of the frustrations experienced by Christians come as the result of patterning their lives after someone else's. Even the most devout believer can drift off of God's path by trying to match assets with another. Remember that God's successes are not graded by accumulated savings.

Accept God's provision as His plan for your life, and find contentment in the source rather than in the supply (1 Timothy 6:6-8).


Make a conscious act of trusting God - The method of doing this will vary from family to family. For some, it may mean actually withdrawing some of their stored resources and sharing as God directs them. For others, it may mean taking the step of faith to leave fruitless jobs. For others it may mean being content without new or bigger homes. The ways to practice putting faith into motion are as different as God's plans for each of us. I challenge you to find a way to express your faith through a material commitment.


Develop a long range viewpoint - Since God rarely works on the same timetable we do, it is important that we learn what patience is; it is waiting. Just because you don't understand what is going on in your life, don't begin to doubt God's direction. I don't think Joseph really understood God's long-range plan as he sat in the Egyptian jail. He did understand what God expected of him each day and was faithful to do what God asked him. "Therefore do not be anxious for tomorrow; for tomorrow will care for itself. Each day has enough trouble of its own" (Matthew 6:34).


Pray diligently - It has been said that prayer is God's secret weapon. It's time we let the secret out and begin to exercise the most powerful tool God has given us. Prayer is the key to unlocking God's blessings and power. It is the most neglected part of most Christians' lives.
Faith is not possible outside of prayer, and with prayer all things are possible.
"Pray without ceasing; in everything give thanks; for this is God's will for you in Christ Jesus"
(1 Thessalonians 5:17-18).
Larry Burkett has authored several books and additional resources for those who are interested in a biblically-based approach to their finances. Click here to visit the Larry Burkett store.