Financial Aid for College
Robert Frank

No-Debt Living Newsletter

2003

22 Aug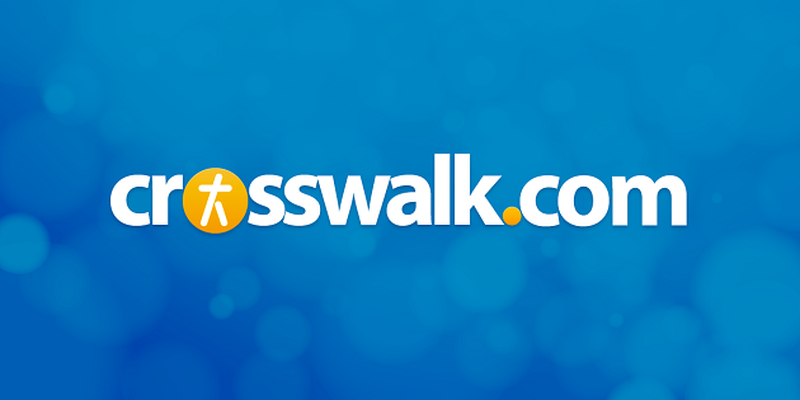 Reprinted with permission from No-Debt Living Newsletter. Robert Frank is editor of No-Debt Living Newsletter, which provides financial and time-management news with a Christian perspective.
If you're serious about getting yourself or your children through college with little or no debt, now is the time to crack down, especially if your student(s) will be attending classes within the next four years.
Approximately 60% of all students from four-year colleges graduate with significant debt. Depending upon the college or university, the average debt for those students currently ranges from $10,000 to $22,463, according to a 1999 study published in the
U.S. News & World Report
. Overall, the average debt nationwide was about $15,000.
Imagine starting your career or
marriage
$15,000 in the hole ($30,000 if both of you were recent graduates), not including credit card debt.
Minimizing college debt requires planning, work and, hopefully, a number of grants and scholarships.
About 74% of all financial aid available in the United States comes from federal or state grants and loans. The vast majority of that money is awarded based on "financial need" and is doled out in many cases on a first-come first-served basis.
The primary tool nearly all colleges and universities use to measure a student's financial need is the Free Application for Federal Student Aid (FAFSA). Don't let the name throw you, this form is used by both private and public institutions.
Know the game rules
The first step in this process is simple, you need to understand how the financial aid game is played. The basic primer is a free, 54-page government pamphlet called
The Student Guide.
You can get a copy through most college financial aid offices, or by calling 800-433-3243, or by visiting
their website
. Two of the best books I have found on financial aid are
Don't Miss Out: The Ambitious Student's Guide to Financial Aid
, by Robert and Anna Leider, and Financing College, by Kristin Davis. They are very readable, offer a broad understanding of the process, and provide specific strategies for obtaining funding (for more information visit
No-Debt Living
.) Within two to four hours, you'll know more about financial aid than 90% of the public.
If you plan to mine the Internet, save yourself days of fruitless surfing with the book
College.edu
. This book is an inexpensive road map to scores of valuable sites. Most of these resources can be found at the library. But, if you prefer to mark and keep them for quick access, you can find descriptions of them at our
website
.
Early is important
FAFSA forms are accepted beginning January 2 for the following fall quarter. Virtually all financial aid officers will advise you to get your FAFSA form in as close to New Year's Day as possible. Even if you don't expect to qualify for a government grant, you should submit a FAFSA form as early in the year as possible. There are three major reasons why:
Most colleges have an arsenal of private scholarships, grants and work-study awards available, but they want to stretch that money as far as they can. Consequently, many colleges won't consider you for financial aid until they know you have already tried to land a government grant and how much you will receive. College scholarship recipients are usually selected early in the year. So in order to have a clean shot at that money, you must submit your FAFSA early.


The lion's share of financial aid money for the following academic year quarter is committed during the "first round" of applications. The deadline for first round applications varies from college to college, but it usually falls somewhere between March 15 and April 30. Reality is, if you miss that deadline, you miss your chance at nabbing a nice catch from the largest pool of money available for that year. From there on, you're trolling for leftovers.


If you submit your application early, and there is an error of some kind in it, your application is sent back and you are temporarily kicked out of the process. But, chances are, you'll have time to make the correction, resubmit the application and still qualify for the first round of money. However, if you submit your application too close to the deadline, you may not have time to make the required corrections, resubmit it and still meet the deadline.
Need doesn't mean needy
Here's the bottom line. Government grants are based primarily on financial need, as opposed to merit. Don't confuse the term "need" with "needy." The amount of money a person can receive is determined by the income and assets of the student (and his or her family, if the student is a dependent). Other items taken into account include the number of family members, how many dependents are attending college, and how much tuition and fees are.
Generally speaking, the lower your assets and income, the more financial aid you may receive. When it comes to Pell Grants (offering awards of up to about $3,250 per person), for example, families that have an "expected family contribution" (EFC) level of more than $3,100 are not eligible.
Even if your family income exceeds $50,000 per year, don't give up, especially if you are applying to a private college. Most private colleges have substantial scholarship funds available, and they are using them more and more to discount their higher tuition sticker price and attract middle- and upper-middle-income families. For example, 93% of this year's freshmen at DePauw University in Indiana, received merit scholarships averaging $7,965.
Where you're invested
Where you have your money invested can make a major difference in your EFC- the amount colleges expect you to pay based on your FAFSA. The FAFSA form considers income and assets in the form of cash, dividends, savings, checking, certificates of deposit (CDs), stocks, real estate investments (excluding your house) and other forms of taxable and nontaxable income. The form does not consider home equity or money already invested in Keogh, IRA, 401k and 403b plans.
So, advance planning can make a big difference in the amount of assets you must claim and how much funding you can receive. In fact, it is best to begin this planning at least one or two years early.
In addition, if you need to buy a computer or car or other necessary item before your student begins college, it may be best to buy them before Jan. 1 of the year you file your FAFSA. That way, your reportable assets will already be reduced, which will lower your EFC level.
As you consider financial strategies, the question of ethics often arises . . . and rightfully so. Government rules are relatively clear and there are many things you can do "legally." The more important question is what would the Lord have you do? (Proverbs 3:5-6 and 16:2).
It is more important to maintain your integrity and provide a godly witness than to save a few dollars.
Other options
Financial aid is not the only way to lower the cost of college. A wide variety of options are available. Here are a few tips:
Depending upon the student's major area of study, consider starting at a two-year college and transferring. The cost of tuition and fees can drop anywhere from $20,000 to $1,600 per year. And, if you like, you can complete your degree at a prestigious university.


Many companies and community service organizations offer substantial scholarships for children of employees and members, respectively. Even extended family members can nominate your children. Don't forget to ask. Even if the amount is small, every little bit helps.


Consider taking advanced placement courses in high school or taking an advanced placement (AP) examination. This can save a great deal of time and money.

In some states, you can attend college classes during your high school year and graduate with a high school diploma and a 2-year associate of arts college degree simultaneously. You eliminate two years of college costs and start at the junior level.


If a student has his/her heart set on an out-of-state university, but can't afford the tuition, consider working six to twelve months in that state to qualify for in-state tuition rates. The saving is substantial.


Live on or near campus, so you can go without a car. You save the cost of an automobile, insurance and fuel.


Don't forget the oldest form of financial aid - work. Look for work-study, cooperative education and internship programs at your target colleges. Some top-rate colleges employ up to 100% of their student population. Or, learn a related trade and go to college part time.


Apply to 10 or more colleges and choose the one that is best suited academically, socially and spiritually, and that gives you the best financial aid package.
Click here to download two free issues of No-Debt Living, or subscribe to their monthly newsletter.