Financial Expert Gives Favorite Money-Saving Resources
Mary Hunt

Debt-Proof Living

2006

29 Sep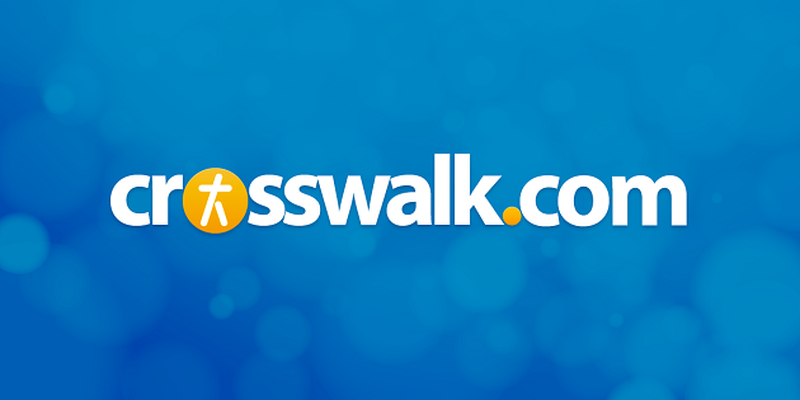 Faithful readers know that I, your humble editor, am a bit of a website name-dropper. I give you site addresses and various resources from time to time. As a result these resources are scattered over nearly 15-years and 176 issues of this newsletter.
By popular request I will attempt to list for you my top favorites realizing that to make this complete would use up far more space than available. Consider these the high spots.
Coffee Beans. Yes, I roast my own coffee. I'm hooked, and not only because it's a very cheap way to drink high-quality fresh coffee. It's a great hobby. I buy all of my green coffee beans at URoastEm.com. All I know about roasting coffee, however, I learned in the online library at SweetMarias.com.
Grocery Ad Site. While there are several sites I use to keep my grocery bill in check, MyGroceryDeals.com is my newest favorite way to research and compare one store's weekly ad against another. While registration is required, this is a free site and covers the entire country. I understand they will be adding Trader Joes and Whole Foods to their line-up in the near future. I can't figure out how they do it, but I don't really have to know. All that matters is that I can go to the site any time and know I'll find an accurate list of all the items on sale at the grocery stores and supermarkets where I shop.
Grocery Coupon Site. Many sites are listing grocery coupons these days, but none can beat CouponMom.com (also see the book Greatest Secrets of the Coupon Mom; DPL Bookstore), a free site that offers a searchable index for all of the manufacturer coupons that come in the
Sunday newspaper and a plethora of online printable coupons as well.
This is where you will find the Virtual Coupon Organizer, an interactive database listing all of the grocery coupons that have come out in the Sunday newspaper and have not yet expired.
Fabric stores. Only dyed-in-the-world fabric lovers will understand why we need to know where to get the good stuff at the best prices.
Hancocks-Paducah.com gives access to the world's largest fabric store located in Paducah, Kentucky. Prices are typically discounted but wait for the sales if you can. Prices are quoted for 1/2 yard; every sewing and quilting notion known to quiltdom. Customer service is excellent. 
Discounted prices, amazing sales, impeccable customer service and a very generous return policy (even on cut goods) are standard practices at my next favorite fabric store, Fabric.com.
If you are looking for a specific fabric or just like the idea of visiting every quilt store in the country (well, almost) Quiltshops.com will connect you to 163 of the country's best. With a single search you'll get the results from all the shops. Add the word "sale" to your search to find the best deals.
Online Shoe Store. If you've never visited Zappos.com, hang onto your sneakers. Boasting more than a million pairs of shoes in its warehouse, if Zappos doesn't have what you need, no one will. And here is the best part: No shipping costs to receive your order, and no shipping costs to return it. You can order multiple pairs of shoes—even the same shoe in several sizes—just to try them on. You can return all of them too. Print a return postage-paid label from the website and send them back. Zappos boasts a 365-day-no-questions-asked return policy.
Shopping Site. I used to drive from one store to another comparing sale prices. Now I save the gas by logging on to ShopLocal.com where I can shop and compare prices at all of the stores within the number of miles from my home that I designate—stores like Best Buy, Circuit City, Walgreens, Sears, Wal-Mart and on and on.
Credit Counseling. While there are many excellent and reputable counselors out there, my all-time favorite remains Consumer Credit Counselors of Atlanta. Call 800 251-2227 or visit CCCSAtl.org to learn how these fine folks can assist you with your overwhelming debt load.
Money Management Software. If you've been searching for a reliable, secure and effective way to manage your personal finances online—wishing and praying for a very cool solution that is simple to use and really works—you need to take a look at Mvelopes. I've always thought that if I were a software engineer, this is the product I would have invented. If you are a visual learner and need to see things laid out simply and logically, you will love Mvelopes. You can see how it works and even try it for free at http://DebtProofLiving.Mvelopes.com.
Apparently I am not the only one who thinks Mvelopes is the coolest way to set up a budget and keep track of your money. PC World Magazine recently named Mvelopes one of the "100 Best Products of The Year." I couldn't agree more.
Laundry supplies. As certain venerable laundry products disappear from supermarket shelves (washing soda, Fels-Naptha and Soilove for example) it's nice to know where to get them. SoapsGone Buy.com supplies all of these plus all kinds of other products of yesteryear.
Appliance Repair. There's a part of me that wants to keep this resource quiet. My reasoning is that if millions of people start using it on a regular basis, I might have trouble getting through when my refrigerator stops cooling (it did) or my dishwasher falls apart (ditto). However I've decided to run that risk and put RepairClinic.com on my list of all-time favorite resources.
This site is all about help you to diagnose the problem, identify the parts needed, get those parts to you overnight if necessary and then walk you through the steps to repair your appliances yourself. The Repair Guru will work with you by email or phone as necessary.
You really can repair most problems yourself. I have a functioning refrigerator and dishwasher to prove it.
---
You will find hundreds of Mary's favorite resources in her book,
Live Your Life for Half the Price
, available in bookstores everywhere. DPL members get a 20 percent discount on all of Mary's books in the DPL Bookstore.
"
Debt-Proof Living
" was founded in 1992 by Mary Hunt. What began as a newsletter to encourage and empower people to break free from the bondage of consumer debt has grown into a huge community of ordinary people who have achieved remarkable success in their quest to effectively manage their money and stay out of debt. Today, "Debt-Proof Living" is read by close to 100,000 cheapskates.
Click here
 to subscribe.