Financially Savvy Gift-Giving
Mary Hunt

The Cheapskate Monthly

2004

20 Dec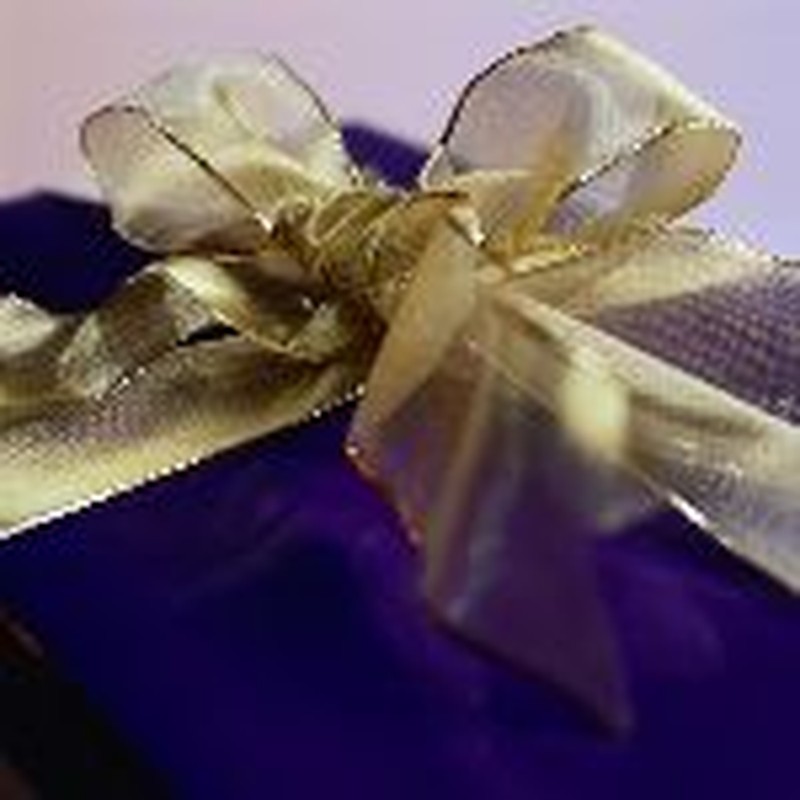 Gift Idea

Need an affordable gift idea for just about anyone of any age on your gift list? A gift that is sure to please? A couple of movie tickets make a great gift for teachers, colleagues, neighbors, friends, family and grandkids, too. You can get a discount when you purchase tickets in bulk good in all Regal Cinemas, United Artists and Edwards Theatres. Go to www.regalcinemas.com, click on "Gift Certificates" and then on "Gift Store." You can choose from two levels of tickets.
VIP Super Saver tickets are not good during the first 12 days of select new releases. Minimum purchase of 50 tickets required. Tickets carry a surcharge of $2.50 if redeemed at any Manhattan, NY location or for any IMAX/Giant Screen feature. No expiration date. $5.50 each.
Premiere Super Saver tickets are accepted for any movie at any time even opening night of blockbuster films. Minimum purchase of 50 tickets required. Tickets carry a surcharge of $1.50 if redeemed at any Manhattan, NY location or for any IMAX/Giant Screen feature. No expiration date. $6.50 each.
There is an $8 shipping/handling charge per shipment.
Hint: If 50 tickets are more than you need, go together with a friend or two so all of you can get this special pricing.
Costco Members. You can purchase Regal's Premiere tickets as described above, $34.95 for five tickets (that works out to $6.99 each) plus shipping/ handling at www.costco.com. Under "Personal" search for "movie tickets." Selected Costco warehouse clubs are selling the Regal Premier tickets in-store for $6.50 each with no minimum. Ask for movie tickets when you check out.
Gift Cards
These days you can buy Gift Cards for just about every store imaginable. They are convenient and for many people Gift Cards appear to be the perfect gift solution. They're not. I am so opposed to Gift Cards, I'm this close to declaring an all-out boycott. Why? Oh please let me tell you ....
1. No cash back. If you spend less than the face amount on the card, the store will not give you the difference in cash. Try to explain that to a child.
2. It's impossible to spend a $25 Gift Card exactly. Either you lose the difference because they leave that last amount on the card, or you have to dig into your pocket to supplement the cost of your gift.
3. Stuck with that store. So you get a Gift Card for Target but the shoes you'd like are on sale at a small boutique. Too bad. You have to buy something at Target. Gift Cards are option-eliminating.
4. It's not as real as money. By design, plastic is not seen as real money. The fact that millions of Gift Cards are never redeemed is evidence of this. But do you think millions of $20 bills are lost or go mysteriously missing? Kids don't lose cash the way they lose Gift Cards. Most of us just don't give a Gift Card the respect we give cold, hard cash.
5. Not mailable. You may assume that while it is unsafe to send cash through the mail, a Gift Card is okay to mail. No way. Gift Cards are stolen all the time and unless you have been careful to keep the receipt and the card's number you are out of luck. Even then you or your recipient loses if the thief has spent the balance or the store decides to not honor your documentation. They don't have to.
6. Colossal wind fall. While they don't like to advertise the fact, Gift Cards have become all major retailers' number one selling product. They make a huge fortune from this runaway craze.
And just try to find out how many cards are redeemed or what they do with all the money from Gift Cards that aren't redeemed. It's the subject of countless class-action suits and a matter that makes me angry. Grrr.
7. State laws vary. Just because Gift Cards issued in say California cannot expire nor can the retailer charge handling fees for inactivity, the same is not true of other states. If you receive a Gift Card issued in another state, it is subject to that state's laws. Do you know where it was issued or what that state's laws are regarding that Gift Card? You could get a big surprise.
8. Of course there are exceptions. I can hear all of you Starbucks Card lovers screaming in horror. You adore the Starbucks Gift Cards (or Target or Nordies) you get from students, parents and co-workers. You are a regular customer, you combine your cards, you see them as more precious than cash, you are more likely to lose your youngest child than your Gift Cards, your Gift Cards give you permission to be frivolous and buy something for yourself you would never buy with cash. Okay, okay. I'm not saying there are no exceptions here.
This is a compromise I can live with: Give a Gift Card because that is at the top of your recipient's wish list, not because it's an easy default for you.
Some people believe there is an unwritten rule that giving cash is impersonal and inappropriate -- it just wouldn't be right. But that is not true. There is nothing wrong with giving cash. Fold it into an imaginative origami animal. Get creative. Cash is cool.
When you give cash you give your recipient many options -- to spend it anywhere, even to save part or all of it. And if he or she uses it to buy food or to pay the utilities, so what? A gift should have no strings attached.
And by the way, let me state for the record that I have never lost a Gift Card. I prefer to think of it as indefinitely misplaced. Okay, now I feel better.


© 2004 The Cheapskate Monthly. All rights reserved. Used with permission.


"The Cheapskate Monthly" was founded in 1992 by Mary Hunt.  What began as a newsletter to encourage and empower people to break free from the bondage of consumer debt has grown into a huge community of ordinary people who have achieved remarkable success in their quest to effectively manage their money and stay out of debt.  Today, "The Cheapskate Monthly" is read by close to 100,000 Cheapskates.                Click here to subscribe.

Seeking financial harmony in your marriage? Read Mary Hunt's book Debt-Proof Your Marriage published by Revell.