Giving's Not So Secret on ABC's Secret Millionaire
Laura MacCorkle

Crosswalk.com Senior Editor

2011

7 Mar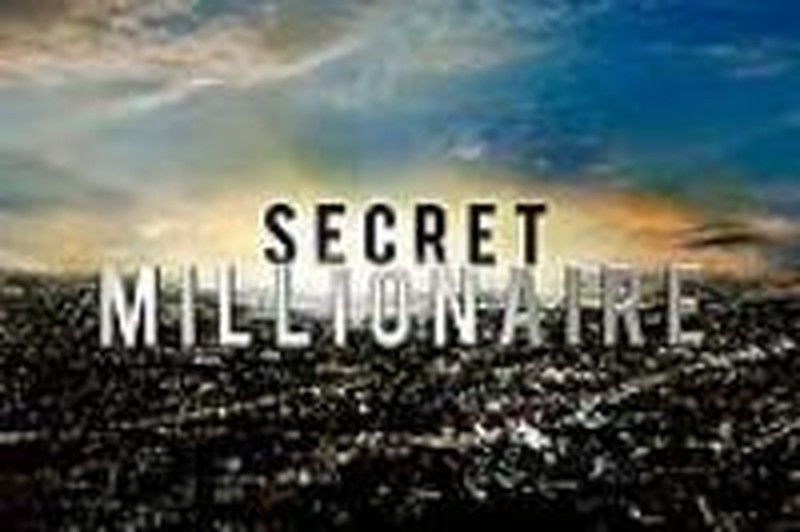 If ABC Television Network had approached you about appearing on a new, uplifting and family-friendly reality series called Secret Millionaire, premiering this Sunday night, March 6, 2011, chances are you most likely would have said "yes."

And quickly followed that by a "when do I start?" 

But if you were millionaire Dani Johnson, who is a best-selling author, speaker and relationship marketing expert, you would have said "no." More than a few times, in fact.

"We were honored," she explains of the initial reaction she and her husband Hans had of ABC's offer, "however this was definitely not for us, and we told them 'no' four times."

The self-made millionaire, who grew up on welfare and in a violently abusive home, is no stranger to giving back or helping those less fortunate. So what was the problem with being a part of Secret Millionaire—a series that takes some of America's most successful millionaires and gives them opportunities to volunteer their time and give financially in some of the country's most impoverished communities?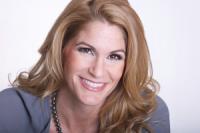 Live to Give

"We already live to give," she says. "We have used our business model at DaniJohnson.com to give millions of dollars to the poor, to the widows, the orphans, the sick. … So I've been doing that for a long time with my husband Hans and my five children, and we now have three grandchildren.  

"We have done all of this giving in secret," she continues, "so that the recipients don't know who gave it … so that people are thanking the One who really supplied for their needs. And that One is not a human."

Alluding to Matthew 6:1-4, Dani speaks of her faith openly and says that she is not ashamed of her Christian beliefs nor opposed to incorporating them with her business practices, as perhaps others may be uncomfortable doing. After much prayer, though, the successful businesswoman and her husband were finally at peace with being a part of the new reality television series.

"We finally reached resolution with it where we were completely confirmed by God in four miraculous ways—where he made it blatantly obvious that this was from him and not from ABC—and that it was him putting a light on a hill for all the world to see so that he would get the praise for the good works that we had done.

Shhh, Don't Tell ... 

As the millionaire featured in the first episode of Secret Millionaire, Dani traveled to Western Heights, a poor neighborhood in Knoxville, Tennessee, where she had to live on $40 a week in a dirty, bug-infested apartment. With no cell phone, no computer and no communication allowed with her family back home, Dani spent a week away from everything she knew as "normal" and was transported back to a way of living that she remembers all too well.

"I grew up on welfare and intense violence. I saw things no child should ever see. I had a lot of physical, emotional, mental, verbal and sexual abuse. So going back into this type of neighborhood … it was all too familiar."

In fact, the first night during her Secret Millionaire mission, Dani didn't sleep a wink. But the next day she was up and running, in search of organizations where she could volunteer her time (while keeping her millionaire status undercover) and scope out possible recipients for donations that she would make when she revealed her true identity at the end of her stay.

Amazingly, ABC's camera crew and television production staff didn't give away the secret either.

"We went in and [ABC] posed themselves as making a documentary," she explains, "which to be honest with you is the truth, because even at the time of filming there was no guarantee of a broadcasting date. So no one was ever deceived and we were filming a documentary, so that's how we positioned it. So no one detected anything at all. They were all shocked on that day of giving when we came out with it and told them what [the show] was all about."

Cooking Up Some Love

The first organization that Dani visited, called the Love Kitchen, is run by 82-year-old twin sisters Helen and Ellen, who have been cooking up something delicious for the homeless for over 25 years. After spending time frying up chicken, serving meals and talking with some of the kitchen's customers, Dani saw firsthand how the Love Kitchen goes beyond feeding and is really about loving. 

"These are two women of God who profess his name clearly and loudly and beautifully," she shares. "But I will tell you that the faith of Helen and Ellen really made mine feel like an ant. You have to walk by faith to be a business person, however there's a bit of calculation in the risks we take. But to trust God for money to come to feed the homeless—up to 2,000 a week? Uh, that's amazing. I was so humbled by the level of faith."

After having a dream about the Love Kitchen and saying that the Lord gave them "an assignment," Helen and Ellen were inspired to open the Love Kitchen back in 1986. They served 22 meals on their very first day, and today, in addition to serving those who come to their kitchen, the sisters have a network of volunteers who help them deliver meals to home-bound recipients as well.

A Joyful Noise

Dani's next volunteering opportunity brought her to The Joy of Music School, a nonprofit music education center for inner-city children which was founded by the former conductor of The Knoxville Opera. Music and instruments are provided for the students by the school, and teachers volunteer their time to train the aspiring, young musicians. At the time of filming, 50 children were on the waitlist to get in to this school that the director says is the only one of its kind in North America.

While there touring the facilities and meeting with both students and faculty, Dani had to take a moment to collect herself and so she retreated to the break room where she began to cry. 

"The Joy of Music really, really touched me in my heart much more than I think that was captured [on camera]," she reveals. "I broke down … and started bawling. That wasn't shown.

"They take kids from the inner city who grew up like I did. I know the things they've smelled, tasted, seen and heard. I know it personally. So they are taking these kids from an environment where they normally would be turning to drugs and sex at an early age and giving them self-respect while learning how to honor themselves and others and reach for a vision and a dream while supplying a skill set so they can go after it. … I wish someone had reached out to me like that."

As the author of Grooming the Next Generation for Success, Dani has a passion for kids and equipping the next generation to do great things. So she was thrilled to be able to talk with two students who recently graduated from high school and have both received full-ride music scholarships—one to the University of Tennessee—as a result of their training at The Joy of Music School.

Hitting Close to Home

In her last volunteering segment on Secret Millionaire, cameras followed Dani as she met the founder of Special Spaces, a small, nonprofit design group that creates "dream bedrooms" for children with any life-threatening illnesses. And it was in those moments of first meeting, Dani confesses, that she almost walked away.

"I almost quit that day," she says. "I almost walked out on this deal. I thought it was a set-up, but the truth was it wasn't. I was truly set up by God, in all reality."

Dani shares that two years ago, one of her five children had a double brain aneurysm and that that experience was still too real and too raw in her heart and mind. And when told by Special Spaces that she would meet with a family whose young daughter was battling leukemia and help redecorate her bedroom, Dani just didn't think she could go through with it.

"I didn't know that I could face that mom," she remembers. "I know the suffering of that father. I know what he's going through. … But the Lord clearly gave me peace and said he'd be with me and he was. But it was hard. I couldn't wait for that day to be over."

Through the tears and after all of the work and sweat equity she had invested in each of her volunteering opportunities, Dani then had some difficult decisions to make. It was time to give some more, and from her own pockets no less. But how much? And where was the need the greatest?

Give What You Have

The first episode of Secret Millionaire concludes with the "big reveal" as Dani returns as herself (the "millionaire") and meets with each organization individually, to tell them the real reason she has spent time with them during her week in Knoxville and to give sizeable, financial gifts to help with their ongoing outreach and volunteering efforts.

"You don't need to make a lot of money to make a difference in your community," she says on camera in a time of reflection at the episode's end.

It's a heartwarming and emotional moment that will certainly challenge viewers with any amount in their bank accounts that they also can choose to do something and help someone in need.

"You don't have to start a Joy of Music. You don't have to run a soup kitchen," Dani says. "The church is so caught up with building ten million dollar buildings and putting pastors in jets and flying around the world. Instead, we're supposed to go to Matthew 25:31-46to "the least of these." That's where we're supposed to go. If we were doing our job, there would be no poverty. If we were doing our job, the hurting would be helped.

"Let's just realize that we're all people, and that we can use our lives to help somebody else."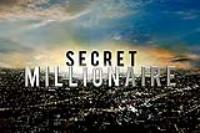 Secret Millionaire premieres on Sunday night, March 6, 2011, on ABC Television Network. Check your local listings for times. For more information about Secret Millionaire, please visit www.abc.com.