God Owns Everything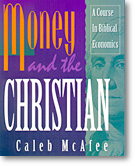 It is said that by looking at people's checkbooks you can tell what their values are and where their hearts are. It will also give a good view of how serious they are concerning stewardship. Stewardship simply is the good management of God's property.
Where does wealth come from?
David's prayer over the gifts offered for the building of the temple clearly identifies the source of wealth: ...for everything in heaven and earth is yours. Yours, O Lord, is the kingdom. You are exalted as head over all. Wealth and honor comes from you ...but who am I, and who are my people that we should be able to give as generously as this? Everything comes from You, and we have given You only what comes from Your hand (1 Chron. 29:10-14).

 

God gives the ability, ideas, and anointing to produce wealth. As you use them, you exchange them for money and tangible goods. Do not say to yourself, 'My power and the strength of my hands have produced this wealth for me.' But remember the Lord your God, for it is He who gives you the ability to produce wealth (Deut. 8:17-18).

 
You cannot turn ownership over to God. It is already His.
Stewardship involves more than just monetary concerns. Not only your possessions, but YOU belong to Him. Offer your bodies as living sacrifices, holy and pleasing to God - which is your spiritual worship (Rom. 12:1).

 

He created you. Know that the Lord is God. It is He who made us, and we are His; we are His people, the sheep of His pasture (Ps. 100:3).

 

He paid a price. Do you not know that your body is a temple of the Holy Spirit, which is in you, whom you have received from God? You are not your own; you were bought at a price. Therefore honor God with your body (1 Cor. 6:19-20).

 
You possess, but God owns.
You are God's asset manager. When you do anything in His name, it is like having the power of attorney to act as His agent and do on His behalf what He would do. God owns you and all you possess, but defers the management to you.

 

You are a trustee. The total of all your possessions and yourself is the inventory of your trust account, which is to be administered by you, as the trustee of the beneficiary - God Himself. You are responsible to be a good manager. Before God will add to the trust account, He is watching for trustworthiness in little things before He entrusts you with greater things. Whoever can be trusted with very little can also be trusted with much (Luke 16:10).

 
Examples of irresponsible management of your trust account:
Impulse buying: when you buy without first seeking the Lord's approval, or without first checking quality, or without first conducting a price comparison.

 

Neglect of the trust property: not exercising preventative maintenance on the possessions God has entrusted to you. For example: disregarding roof repairs or not taking care of your body through diet, exercise, or proper medical attention.

 

Carelessness in details. This involves an inattention to where money goes, not balancing your checkbook, or living beyond your means.

 
From Money and the Christian by Caleb McAfee, copyright (c) 1997. Used by permission of Caleb McAfee Ministries, Irving, Texas, 1-800-616-6654.
Caleb McAfee combines more than 25 years of business experience with diligent biblical research to write this coursebook. He is a popular speaker and seminar leader and the author of several books on godly success principles and income-building strategies.For information about how your church can sponsor a Money and the Christian Seminar, write or call: Caleb McAfee, P.O. Box 153989, Irving, Texas 75015, 972-438-1234.