God's Economy
Jason Pankau and Michael Lee Stallard

Authors

2011

4 Oct

COMMENTS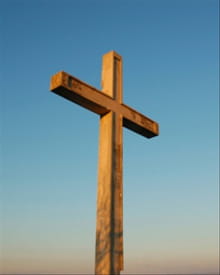 "Love your neighbor as yourself." Matthew 22:39
In the movie Pay It Forward, a young boy sparked a movement where an individual who was served by another was asked to "pay it forward" by serving someone else in return. The movie provides a glimpse of God's economy.
God's economy differs significantly from the market economy of capitalism and from government-controlled economies. In the market economy, "quid pro quo" rules. I serve you in return for what you pay me. In government-controlled economies, the government provides to those in need or to those who are politically favored.
Unlike market or government-controlled economies, God's economy is based on love. We give to others without expecting in return. In fact, if we are giving with the expectation of return, our giving is not as a result of the Holy Spirit in us. Instead, it's giving in the flesh.
In God's economy, we experience the joy of giving to those who can't give back to us. We also experience the joy of being served by others who we cannot give anything in return. Like so many things from God, God's economy defies human logic and yet it is the only economy where people truly flourish. Any culture that does not have God's economy supernaturally at work in it will never last. We are created to live and flourish in God's economy where love is paramount. Although there are many favorable aspects of market economies, in recent years we've begun to see real cracks in relying on a market economy and democratic political system absent the strength of Christ like character that God alone can develop. Even strength of character developed in the flesh cannot be relied upon because so often it leads to hubris, the worst of the vices. Mark Twain once quipped about the individual who took pride in his own character when he observed that "he was good in the worst way." Unlike developing character in the flesh, Christ like character is developed when God works in and through us so that we can't take credit. The Holy Spirit works to transform our character. Our role is to cooperate with the Spirit.
Are you praying for God to transform your character? Are you cooperating with the Holy Spirit at work in you? Are you advancing God's economy through your actions? What is the Lord asking you to do in terms of serving others in love? If you're in need, do you have the humility to present your needs to other believers and the faith to believe that God will meet your every need?
We hope that you will discover the joy and contentment that only comes from living in the Spirit and, as a result, producing Spiritual fruit that actively advances God's economy in your family, your community, your place of work and your nation.
Pankau and Stallard are co-authors of the bestselling book Fired Up or Burned Out: How to Reignite Your Team's Passion, Creativity and Productivity (Thomas Nelson). Jason Pankau is president of Life Spring Network, a ministry that helps pastors and church leaders develop holistic, transformational, disciple-making communities (www.lifespringnetwork.org), and he is the author of Beyond Self Help: The True Path to Harnessing God's Wisdom, Realizing Life's Potential and Living the Abundant Life (Xulon Press). Michael Lee Stallard (www.michaelleestallard.com )is president of E Pluribus Partners (www.epluribuspartners.com ) a leadership training, consulting and coaching firm that helps leaders develop "Connection Cultures" that boost productivity, innovation and performance (http://www.fireduporburnedout.com ).