God's "Unwelcomed" Giving Test
Steve Diggs

No Debt No Sweat! Financial Seminar Ministry

2006

13 Nov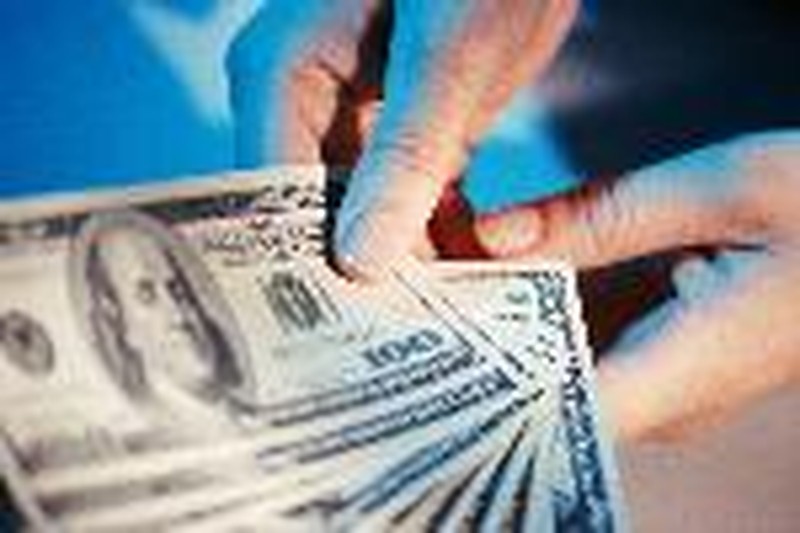 Sometimes people ask me what my qualifications are for teaching the No Debt No Sweat! Seminar. They expect me to list professional titles and academic degrees. The truth is, part of the reason I teach this stuff is because I've made so many money mistakes myself! Some of the toughest lessons God ever taught me had to do with giving.
I still remember a time when God gave me a "giving" test that I only got 50% right. It was in the late1970's. Bonnie and I had just begun the business and dollars were fairly tight, but we were glad when an old college buddy and another missionary came to our home for a visit. Actually, it was more than just a visit. It turned into a two-week stay while they met with churches in the Nashville area to raise funds for a bus ministry they were starting.
As the days passed, it became increasingly obvious they were getting nowhere fast. At the end of every day I would ask about their success, and every day they told me the sad news -- no one had offered to help. It was always the same thing: The leaders at one church didn't have any money. The elders at the next church didn't like buses. The shepherds at the next church didn't like them!
I'm not exactly sure which day it happened, but there was a moment when my gray matter kicked in, and I realized that maybe they wouldn't receive any of the money they needed — and, I'd be the only one left to help! So, with a greater sense of urgency, I inquired about their success every night. And, every night, they confirmed the worst. Finally the day came when they had to leave — and I was faced with a dilemma. Either I shook their hands and sent them off knowing they would not be able to start a bus ministry, or I could take a large percentage of the company's resources out of the bank and give them the $3,000 they needed. What to do? Did I really believe all those things I said about trusting God and putting Him first?

I was really struggling before the Lord on this one. Today some of the details have gotten a little fuzzy, but I believe it was Bonnie who finally challenged me to do the right thing. So, I wrote the check and, just as they were about to leave, I handed it to them. To tell you the truth, the check almost stuck to my hand — I could hardly let go of it. But I did.
Now, if you remember, I said I only got 50% on the test. Why? Because on the one hand I did give the money, but on the other hand, my heart wasn't really in it. God is good and He can do His work even when our motives aren't the best. Our friends were able to build a ministry that blessed many people.
The real surprise came in the next several months and years. The truth is, my faith was weak, and I was scared. "What'll we do if business slows down, or we have an emergency? Where will the money come from?" I wondered after that day.
But God had other plans. To our astonishment the coming months were amazing. We noticed clients paid their bills more rapidly. We noticed people coming to us to represent them who we never expected to come to us. We noticed that cash flow issues weren't a problem. And, if memory serves me correctly, I don't believe we ever had a money-losing year throughout the next twenty years I owned that company.
Did God owe us those blessing? Did I deserve His kindnesses? Absolutely not. Yet that's the nature of our God. He gives when we don't deserve it. He supplies our needs even when we aren't worthy. That's the way He works. God is love. He is full, complete, and totally capable. God did mighty things with my paltry gift that I didn't even give with the best heart.
Beating the Devil at His Own Game
Throughout the years I've improved a lot in this area. Sure there are still times when I'm selfish and greedy — and at those times God still dealt with me. But I'm doing better -- and enjoying it more. One little trick that helped me through some financially stingy days was this: When I heard of a need, I would immediately think and pray about it. Then, I would determine how much I thought I should give. If the devil tempted me to back down — I doubled the amount I was planning to give. Believe me, that little method works.


________________________________________________
Steve Diggs presents the No Debt No Sweat! Christian Money Management Seminar at churches and other venues nationwide. Visit Steve on the Web at  www.stevediggs.com or call 615-834-3063. The author of several books, today Steve serves as a minister for the Antioch Church of Christ in Nashville. For 25 years he was President of the Franklin Group, Inc. Steve and Bonnie have four children whom they have home schooled. The family lives in Brentwood, Tennessee.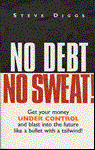 A complete financial compendium, 19 chapters
• What you can do today to get out of debt and kill the Debt Monster
• A,B,C's of handling your money God's way
• How to save, invest, and retire wisely
• How mutual funds work
• How to stop fighting over money
• What to teach your kids about money
• Learn how home & car buying, college financing and insurance work.
• How to develop a budget that works -- forever!
• Features simple charts, graphs, and easy-to-use forms.
Click here to learn more or to order.