Great Ways to Save Money Around the House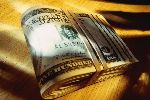 We've all heard the old homestead referred to as the "Money Pit." But the good news is it doesn't have to be that way! In the No Debt, No Sweat! Christian Money Management Seminar I like to challenge people to find creative ways to save money everywhere -- especially on the home front.
Truth is, we can save tons of dough at home if we learn to preact before we react by spending our hard earned money. So, here are some tips you may find helpful while waiting for the money tree in your backyard to reach full bloom:
• If you're mechanically skilled-do it yourself. If you like to fix things (and,even if you don't) consider making minor repairs with the help of "how-to" books.
• Pick your bank carefully. All banks are not alike. Talk with several banksbefore opening an account. Ask about the rates they pay on savings accounts, whether or not they have free checking, etc. If you are a high balance customer don't be shy about asking for special services and pricing. Your bank might drop or lower its checking charges if you have your paycheck direct deposited -- check it out!
• Fix your car with parts from a junkyard. If used appropriately, junkyard or re-manufactured auto parts can save lots of money.
• Need glasses? Consider buying them on the cheap. Basic single lens and bifocal reading glasses can be bought in discount and drug stores for $10 and even less-I'm wearing a pair as I write this. I saw some last week in one of the dollar store chains for-you guessed it -- $1.00.
• Take your lunch to work. Eating lunch out is more expensive than most people realize. "Brown baggers" can save over $1,500 per year!
• Fluorescent lights are often cheaper to operate. Consider replacing some of the regular light bulbs in your home with fluorescents.
• Grow your own food. Lots of families save money and have a lot of fun together planting a vegetable garden in the spring.
• Buy used. Before making a major purchase, why not check out the newspaper classifieds or trader-style magazines for pre-owned bargains?
• Re-use your soft drink cup. One of my little luxuries is Diet Coke. I love having a large cup of ice and Diet Coke in the car when I'm driving. For years, I would run into a convenience store, grab a 32- or 44-ounce cup, fill it with ice and Diet Coke, pay the 99 cents and leave. Finally, it occurred to me one day, that I could re-use my cup! I learned that most of the convenience stores in our area charge much less for a refill than for a soft drink in a fresh cup. As a matter-of-fact, there's a convenience store near our home where I get a 44-ounce Diet Coke on my way to the office for only 29 cents! Enjoy!
• Pay with cash!!! As I've said over and over in this book -- cash is the cheapest way to buy. Don't fall for the "90-day same as cash" pitches. When you go into a store to buy a big-ticket item, try this: Walk in with a roll of $50 bills. Then, ask what kind of discount you can get with cash. Will this always save you money? No. But, sometimes it will. And, besides, when you pay cash there's no risk of getting into trouble on the "90 day same as cash" deal. (Did you know that over 75% of the people who buy this way don't pay the full amount within 90 days? Instead, they get saddled with high-interest monthly payments.)


Steve Diggs presents the No Debt No Sweat! Christian Money Management Seminar at churches and other venues nationwide. Visit Steve on the Web at www.stevediggs.com or call 615-834-3063. The author of several books, today Steve serves as a minister for the Antioch Church of Christ in Nashville. For 25 years he was President of the Franklin Group, Inc. Steve and Bonnie have four children whom they have home schooled. The family lives in Brentwood, Tennessee.


A complete financial compendium, 19 chapters
• What you can do today to get out of debt and kill the Debt Monster
• A,B,C's of handling your money God's way
• How to save, invest, and retire wisely
• How mutual funds work
• How to stop fighting over money
• What to teach your kids about money
• Learn how home & car buying, college financing and insurance work.
• How to develop a budget that works -- forever!
• Features simple charts, graphs, and easy-to-use forms.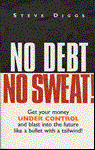 Click here to learn more or to order