He loves me because I'm thrifty?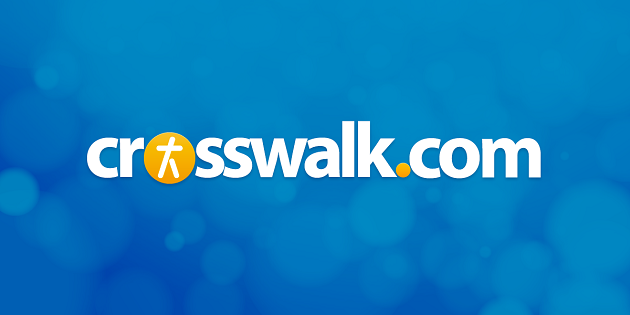 Reprinted from Money Matters Online, the newsletter of Christian Financial Concepts. Written by Sharon Jaynes
It was interview day in our couples Sunday school class. My husband and I were in the hot seat, facing the class to answer a few questions about what made our 19-year
marriage
a success. Our teacher told both of us the questions ahead of time so we wouldnt be caught off guard. However, we did not discuss our answers with each other.
I sat with anticipation, perched upon my high back chair (or should I say "pedestal"). I knew the last question that would be posed to Steve, and I was already feeling myself becoming
puffed up
at the accolades that would certainly proceed from his lips.
The final question was, "What is one thing you admire most about Sharon?" I dreamed he would say, "The way the light shines on her silky chestnut hair," or "That special twinkle in her deep blue eyes."
I held my breath with anticipation.
A pause...
"Shes thrifty," he answered.
"Thrifty!" I echoed in disbelief. "Youve got to be kidding!" The class broke out in laughter at my obvious disappointment with Steves answer.
Oh well, not so romantic after all, but I guess hes got a point. From the time we were two engaged college students holding a yard sale for a honeymoon until now, almost 20 years later, I have enjoyed saving money, searching for bargains, and learning to be a "do-it-yourself" Proverbs 31 wife.
I have discovered that with ingenuity, patience, and creativity, you can do much with little. Let me give you an example of how becoming a "do-it-yourselfer" can mean great savings. When I decided to decorate our bedroom, I set out to do it as beautifully and inexpensively as possible. I chose material from a fabric book, located it in stock, found it at an outlet, and waited a few weeks for it to go on sale.
A project that could have easily cost $2,123.74 fell to $357.24. With just a little bargain hunting and willingness to try it yourself, you also can do much with little.
The Proverbs 31 Ministry has developed seven guiding principles from these wonderful verses to help women in all areas of their lives: a relationship with Jesus Christ, husbands, children, homes, finances, friendships, and communities.
Principle number 5 states:
The Proverbs 31 woman contributes to the financial well-being of her household by being a faithful steward of the time and money God has entrusted to her.
The wife of noble character was also known as "thrifty," and we can learn much by her example.
Now, back to the Sunday school class. After I got over the shock of Steves answer, he went on to say that being thrifty is more than finding good bargains and clipping coupons.
We can be thrifty with our words: not wasting them on idle gossip and tearing others down but lavishing praise and encouragement on those around us. We can be thrifty with time: not squandering it on things that do not matter but investing it in things of eternal value. We can be thrifty with our energy: not being drained by expending wasteful hours due to disorganization but by being frugal and planning ahead.
I guess, when you look at it that way, being called "thrifty" is not such a bad thing after all. But there is one area of my life in which I hope to never be labeled a spendthrift, and that is
love.
When it comes to how I invest, spend, and give that precious commodity away, I hope Im known as excessive, lavish, and extravagant!
This month crosswalk.com is saluting romance, friendship, commitment, family, friends and fellowship with our latest contest Love In The New Millennium.

The Grand Prize is an exciting 7-day vacation for two to ANYWHERE in N. America or Europe. Join us now for a month of celebrating love and WIN great prizes just for having fun!

To play, just register by clicking here. Then, each time you send a greeting card, add a comment to our discussion forums, or answer a survey -- through Friday, March 3, 2000 - you'll get credit toward winning! It's easy! Register NOW, and let's have a FUN month!

Sharon Jaynes lives in Charlotte, North Carolina with her husband Steve and their teenage son, Steven. She is the president of The Proverbs 31 Ministry and cohost of the ministrys international radio program. Sharon writes for The Proverbs 31 Woman monthly newsletter and speaks from coast to coast at womens conferences and retreats. She has been published in Decision magazine, as well as Stories for a Mans Heart and Stories for a Teens Heart. For information on The Proverbs 31 Ministry or the Seven Principles of the Proverbs 31 Woman, call toll free 1-877-731-4663 or write to PO Box 17155, Charlotte NC 28227.