He Said-She Said: Should Singles Be Home Owners?
Cliff Young & Laura MacCorkle

Crosswalk.com Contributing Writer & Senior Editor

2008

9 Jun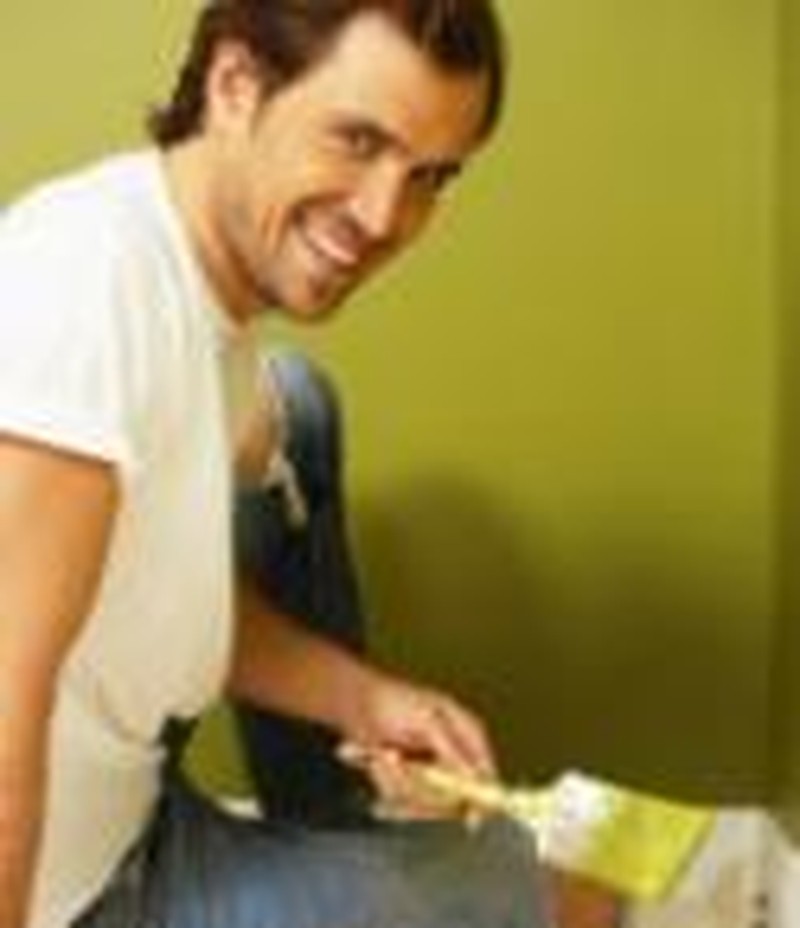 EDITOR'S NOTE: Each He Said-She Said column features a reader's question with responses from a male and female point of view. If you've got a question about anything related to living the single life, please submit here (selected questions will be posted anonymously).
QUESTION: Should you wait until you are married to buy a house or is it okay to buy a house as a single adult?

HE SAID: There are two assumptions that I will make in answering this question.
Marriage is not in the near future or you can not see it happening anytime soon.
Purchasing a house is financially viable (you have the money, a job, little or no debt, and the house will be a positive investment).
Based on these assumptions, I have two answers, "Why not wait" and "Why not buy."

Why Not Wait
Nearly ten years ago this was my answer to the question – Should I wait to buy a house until I get married? At the time, I was living with a fun group of guys, in a great house, in a great location, and saving money. I thought why would I want to give this up for a mortgage payment and home responsibilities, especially since I was sure that I was going to get married within a couple of years?
I couldn't find any specific verses in the Bible that substantiated my viewpoint; however there were two that helped me think through my thoughts of buying a home as a single.
I would like you to be free from concern (1 Corinthians 7:32).
But a married man is concerned about the affairs of this world ... and his interests are divided (1 Corinthians 7:33-34).
Although these verses had more to do with the question of getting married or staying single, they made me think about how homeownership would affect me and my lifestyle.
Since my work required me to travel frequently, I was not home very often. Did I want to spend my time in town taking care of a yard and fixing things around the house? Would the additional responsibilities take away my ability to participate and volunteer in church activities?
As a self-employed individual, my income varied month to month. If I didn't have work for a month or two, would the purchase of a home cause me stress or financial hardship? Would my mortgage payment and home expenses impact my giving to church and other ministries?
Should I spend my expendable income on furnishing my home even though I may move at some point due to my work? What if my future spouse doesn't like the home or how I decorated it?
All of these questions, thoughts and concerns came to mind when I entertained the question should I purchase a home. The final conclusion: I continued renting a house with my buddies.
Why Not Buy
A couple of years later, I met with a financial planner and he suggested that it might be a good idea for me to purchase a home within the next year. Again I found myself asking the same question—Should I wait to buy a house until I get married?
As a 30-something, I was traveling the world, serving God and loving life. Why should I buy a house when I knew that I would either get married soon or be moved to a new location? While I didn't have a girlfriend at the time or any prospects of one, I figured after thirty-plus years God must have someone or something right around the corner for me.
So the people of Israel settled in the land of Goshen in Egypt. And before long, they began to prosper there, and their population grew rapidly (Genesis 47:20).
And I will provide a place for my people Israel and will plant them so that they can have a home of their own and no longer be disturbed (1 Chronicles 17:9).
Build homes, and plan to stay. Plant gardens, and eat the food you produce (Jeremiah 30:5).
If you stay in this land, I will build you up and not tear you down (Jeremiah 42:10).
Reading God's Word helped me to discover that I was inhibiting God's work in my life because I spent too much time looking down the road at where I thought I was heading instead of experiencing the present. I realized that I was missing out on many of God's blessings right in front of me because I had not taken root where He had placed me for such a time as this.
I decided to purchase a home. Although I am still living alone, I can how see the Lord has allowed me to use my home in ways that I couldn't have planned and believe that I made the right choice.
A final note: If you are considering purchasing a house, know what you can afford and purchase within your means.

SHE SAID: Ahhh, "The American Dream." Go to college. Get married. Buy a house. Have some kids. …
Whoa, wait a minute. Back up there. There's seems to be something missing in this dream lineup for those of us who are reading (or writing) this response. Ah, yes. It's the "get married" part.
So does that mean if one does not get married, that he or she cannot keep moving on to the next "life marker" and become a home owner?
This is the same question that I wrestled with about five or so years ago. I had just moved back to my hometown and was at a crossroads in my life. Up until that time, I had never thought about buying a home on my own before. That was something I had pushed way off into the future—something I thought I would do once I was married. But since my plans hadn't worked out so well in the marriage department, I figured I was ready to see what the Lord wanted to do in my life as a single person.
Pretty soon (and confirmed to me in different ways), I could tell that he was leading me to save for a down payment. But the next hurdle I had to get over was the thought of incurring substantial debt with a mortgage that came with "Energizer Bunny" type of payments—ones that would keep going and going and going. ...
In 30 Days to Taming Your Finances, certified public accountant Deborah Smith Pegues explains why a mortgage is actually not so bad:
" … A residential mortgage is good debt. When you purchase your home, you have invested in an asset that will continue to increase in value, stabilize your housing costs, provide a tax write-off, give you credibility, and become a significant factor in your retirement planning."
So, after seeing a mortgage in this light, I was feeling reasonably well about the financial burden I'd have to carry for the next 30 years. And I forged ahead. I prayed that the Lord would surround me with people who would help me in my quest to make a good investment when shopping for a home. Lord, please don't let me be taken advantage of, because I really don't know what I don't know!
Shortly thereafter, a realtor from my church was recommended to me. I also bought a copy of Home Buying for Dummies and learned as much about the home-buying process as I possibly could.
It took about two months to find the right home for me. But when I did, I made an offer (with a collective thumb's up from my mom and sister and brother-in-law). It was accepted within hours and about four weeks later, I signed on the dotted line. I was a home owner, and I was ready to break out the paint brushes and decorate!
Now, I know there are individuals who believe that a single should not make such a serious decision or significant investment like this prior to marriage. The way I see it, though, buying a home is no different than investing in the stock market. Or making contributions to your 401K or your IRA. Overall, you are investing in something for your future, something that (unlike a pricey vehicle) will appreciate in value over the years to come.
The Bible talks about being good stewards of the resources God has entrusted to us. Bottom line, it's all his—our time, our bodies, our spiritual gifts, our money, etc. So how will we, as his servants, use it for his glory? Can we all serve him more effectively if we make wise investment choices and plan ahead for our futures? I believe so.
Proverbs 19:20 says … "Listen to advice and accept instruction, and in the end you will be wise."

Proverbs 22:3 says … "A prudent man sees danger and takes refuge, but the simple keep going and suffer for it."

Proverbs 30:25 says … "Ants are creatures of little strength, yet they store up their food in the summer. …"
God gave us the ability to think for ourselves. And when it's all said and done, we can either plan and invest wisely (no matter what type of financial decisions we are making) or we can bury our heads in the sand and wait on someone else (a hoped-for-but-not-guaranteed mate, perhaps?) to come along and rescue us and make these kinds of decisions for us.
In this season of my life, the Lord has led me to invest my resources in a home. And even though I am still single, I can see that he has richly blessed me through this experience—more than I ever imagined, actually.

I have been able to open my home and minister to others in the body of Christ, as well as have an outreach to my unsaved friends and neighbors (the latter of which I never even thought of before becoming a home owner). I am able to have fun sleepovers with my niece and nephew and create special memories with them, when they are visiting from out of town. And, ultimately, I know that God can use my home as a benefit and a financial blessing when I meet my future husband one day and combine my investments with his.
The Lord may tell you to wait to buy a home until you are married. Or he may lead you, as a single person, to purchase residential property this very year. Whatever the case, this is a very serious decision. Seek solid advice and counsel and take a good look at your finances before proceeding. God will let you know if this is how you should invest your resources in the fullness of his time.
Now to him who is able to do immeasurably more than all we ask or imagine, according to his power that is at work within us, to him be glory. … (Ephesians 3:20).




HE is … Cliff Young, a Crosswalk.com contributing writer and a veteran single of many decades. He has traveled the world in search of fresh experiences, serving opportunities, and the perfect woman (for him) and has found that his investments in God, career and youth ministry have paid off in priceless dividends.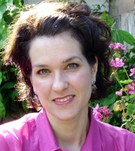 SHE is … Laura MacCorkle, Crosswalk.com's Senior Entertainment Editor. Since she's only lived in four states in the continental U.S. and dipped her toes in just two oceans, she would one day like to experience life abroad … preferably where the views are lofty, the food is tasty and the shopping is cheap-y.

DISCLAIMER: We are not trained psychologists or licensed professionals. We're just average folk who understand what it's like to live the solo life in the 21st century. We believe that the Bible is our go-to guide for answers to all of life's questions, and it's where we'll go for guidance when responding to your questions.
GOT A QUESTION? If you've got a question about anything related to living the single life, please submit here (selected questions will be posted anonymously). While we are unable to answer every inquiry, we do hope that He Said-She Said will be an encouragement to you.

**This column first published on June 5, 2008.