Health Insurance: Choosing the Best Plan for Your Needs
Steve Diggs

No Debt No Sweat! Financial Seminar Ministry

2007

23 Mar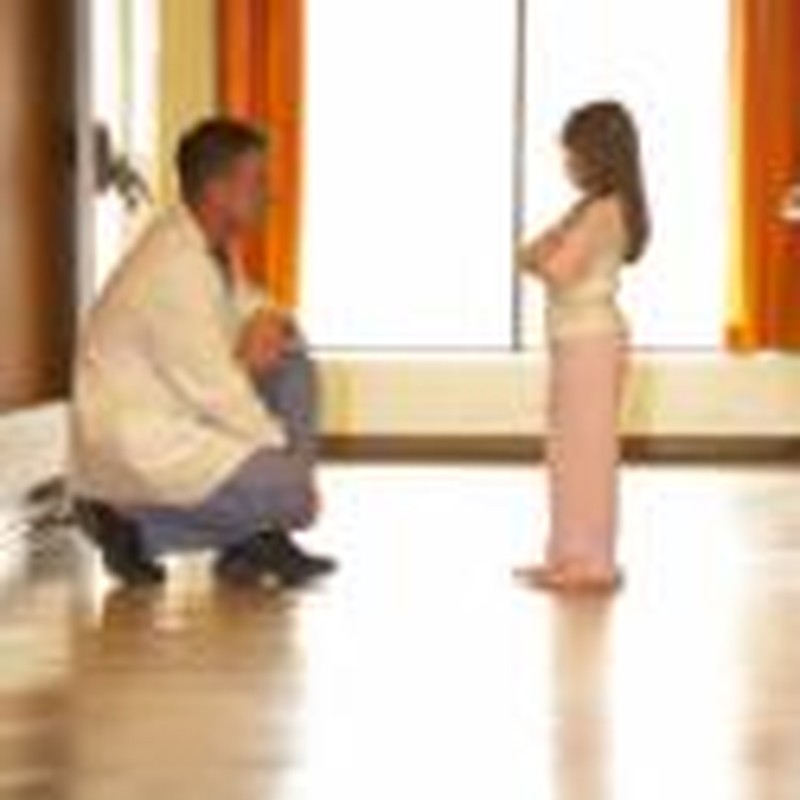 Thinking about health insurance? I hope so. Some of the biggest financial problems I deal with involve people without sufficient health insurance coverage. Recently a study came out claiming that over fifty percent of personal bankruptcies in America are the result of medical bills. This is always a hot conversation topic at the No Debt No Sweat! Christian Money Management Seminar that I present at nearly fifty churches, colleges and other venues each year.
Every day new discoveries are being made on the healthcare front. New medications, treatments, therapies, and procedures are being reported in the popular press. But along with these advances the cost of health care has skyrocketed. The old joke about the guy who complained that he went to his doctor and all the doc did was take his temperature and his $5 has given way to modern day medical horror stories. (I remember Bonnie taking our 12-year-old daughter, Mary, to the pediatrician because of a rash and a sore throat. It cost $117 to find out that she had a virus!)
As you are beginning to see, I'm a big believer in health insurance. As I mentioned, the leading cause for bankruptcy in America today is medical bills. Without proper health insurance, your home and assets could evaporate after one serious illness. People who haven't had a medical crisis in recent years are sometimes shocked to find that a relatively short hospital stay can cost $30,000 or more.
Whether you get it through your employer, your spouse's employer, individually, or otherwise—health insurance needs to be near the top of your "must-do list."
QuickQuote divides health insurance into four basic plan types. The first falls under the category heading of traditional coverage, while the last three are all forms of managed care. Following is a brief overview of these four plan types:
1) Traditional indemnity plans (sometimes known as fee-for-service). Some people prefer the freedom and flexibility offered by fee-for-service plans although they tend to require greater out-of-pocket expenses, more paperwork, and higher premiums.
2) Preferred Provider Organizations (PPOs). Similar to the other types of programs listed below, PPOs typically involve an agreement between a group of selected health care providers and the insurance company. Often, the insured individual receives financial incentives to select health care professionals from the network, and is allowed to refer himself to a specialist without getting special approval from the insurance company.
3) Point-Of-Service Plans (POSs) are much the same as PPOs, but introduce the Primary Care Physician into the mix. Prior to going to a specialist you will usually be expected to go through your PCP for a referral. Some POSs cover more preventive care and health improvement services.
4) Health Maintenance Organizations (HMOs) (often close-panel HMOs) are usually less costly and less flexible than many other forms of coverage. Frequently they require that you see their doctors, and get a referral before seeing a specialist.
There is no best option here—different people prefer different types of coverage. Buying health insurance can be confusing, but it is time well spent to learn all you can about the available options. Also be aware that, due to competition in the insurance business, distinctions between plans may become blurred. The information I have presented here is only a broad-brush overview. Be sure to read your contract carefully and ask all the questions necessary to fully understand what you are getting. It's much better to know what you have before you need it, than to be surprised when you enter the hospital!
If you can't afford all the bells-and-whistles at least consider purchasing some basic coverage. Usually you can could costs (and coverage) by opting not to include dental plans and costly add-ons. Also, consider buying a policy with a higher deductible. Going from a $500 deductible to a $1,000, $3,000, and $5,000 can often save a lot in premium cost. Remember, even a less-than-perfect policy is usually better than no policy.
Steve Diggs presents the No Debt No Sweat! Christian Money Management Seminar at churches and other venues nationwide. Visit Steve on the Web at www.stevediggs.com or call 615-834-3063. The author of several books, today Steve serves as a minister for the Antioch Church of Christ in Nashville. For 25 years he was President of the Franklin Group, Inc. Steve and Bonnie have four children whom they have home schooled. The family lives in Brentwood, Tennessee.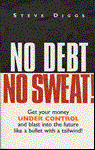 A complete financial compendium, 19 chapters
• What you can do today to get out of debt and kill the Debt Monster
• A,B,C's of handling your money God's way
• How to save, invest, and retire wisely
• How mutual funds work
• How to stop fighting over money
• What to teach your kids about money
• Learn how home & car buying, college financing and insurance work.
• How to develop a budget that works -- forever!
• Features simple charts, graphs, and easy-to-use forms.
Click here to learn more or to order.