How to conquer debt forever
Whitney Hopler

Contributing Writer

2001

11 Dec

COMMENTS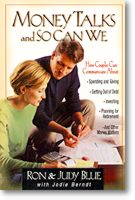 Debt. Almost everybody has it, but nobody likes it. It is the cause for the breakup of many marriages and endless stress and squabbles in families. Most people are naive about how much they actually owe, much less understand the impact that their obligations will have on future earnings.
The facts: The average American carries a credit card balance of \$5,800 on which he or she pays 18.3% interest, making for a cash outlay of \$929.70 per year in interest charges alone - and that doesn't include paying down the actual debt. Instead of seeing this as a wake-up call, many take a perverse comfort in the fact that they are not alone.
Four steps to a debt-free life:
Figure out what you owe. List your obligations, recording any money you owe to anyone for anything. List the amount, the balance due, and the interest rate you must pay. The only debt you should exclude is your mortgage payment, since that obligation counts as a living expense in your monthly budget.
Determine what caused the debt. The Bible doesn't forbid borrowing, instead it repeatedly warns about the dangers of indebtedness - that debt creates bondage (Prov. 22:7). There are times when you may have to borrow money, such as when you take out a loan to buy a home, launch a business, or fund a college education. In each case, the benefits you receive will outweigh the costs involved and you will have a realistic plan for repaying the loan on time. Impulse debt - which results when you buy things you have neither the budget nor the plan to pay for - is the real trap. Often the purchase is made so that you feel good in a bad situation. For example, if your marriage is in trouble, couples might try to fix the problem by spending money on a swimming pool. Not only hasn't the marriage problem been solved, but is now complicated by the stress of extra debt. Look at your list of debts and think about why you spent the money in the first place. Resolve to stop using credit to pay for things you don't need or can't afford.
Establish a realistic repayment plan. In order to repay a loan you can either increase your income or reduce your expenses. Saving money by brown-bagging-it, wearing clothing until it wears out, doing your own home repairs, can reduce your expenditures by a minimum of \$2.74 per day, saving \$1,000 a year to pay off a loan. Pay off your smallest obligation. By experiencing early success, you can motivate yourself to tackle successive hurdles. Focus on paying debts with the highest interest rates. Give yourself time. It took you time to get into debt, it will take time to get out.
Be accountable to someone. Accountability builds focus and discipline. Hold yourself accountable to someone whose judgment and integrity you trust. Don't turn to your spouse, since it could get difficult if you don't hold to your end of the deal. Consider contacting the Consumer Credit Counseling Service (1-800-722-1976). For a small monthly fee, the CCCS will help you develop a debt repayment plan and negotiate with your creditors to obtain lower monthly payments and reduced interest rates.
Taken from Money Talks and So Can We by Ron and Judy Blue. Copyright (c) 1999 by Ronald W. and Judy Blue. Used by permission of Zondervan Publishing House, Grand Rapids, Michigan, 49530, 1-800-727-3480.
Ron Blue is founder and president of Ronald Blue and Co., and the author of nine books, including Generous Living, Master Your Money, and Taming the Money Monster.Judy Blue has spent 22 years teaching and discipling women, including five years as the leader of a weekly Bible study for nearly 100 young mothers. She is co-author with Ron of Raising Money-Smart Kids. The Blues live in Atlanta and have five children and four grandchildren.Jodie Berndt is a freelance writer and the author of Celebration of Miracles. She lives in Winston-Salem, NC, with her husband and their four children.