How To Get Dressed Without Getting Financially Stressed
Steve Diggs

No Debt, No Sweat! Christian Money Management Ministry

2010

13 Aug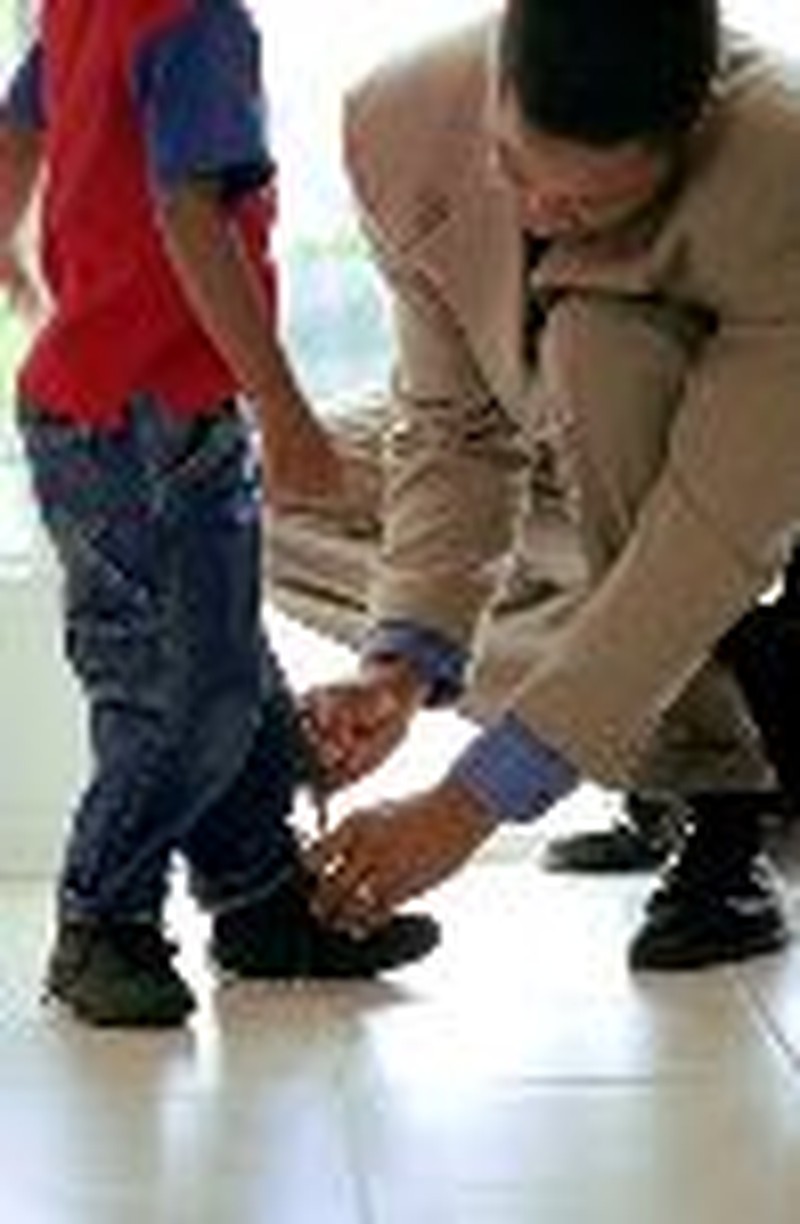 Sure, we say the "cloths don't make the man." But as I visit Christians sharing the No Debt, No Sweat! Christian Money Management Seminar, I see some really nice threads.
A major expense for most families is clothing. But, there are ways to minimize the financial impact of keeping a family clothed. Following, are a few suggestions you may find useful:
• Think twice about buying designer labels. I remember a very convincing report that built the case that designer clothing is often of no better quality than store brands and generic lines. Since then, I've compared well-known designer label goods with store brands and "no brands." You know what, I believe the report was right!
Clothing purchases can give parents a wonderful opportunity to teach their kids some important lessons. Why not go into a store with your children and compare the quality of some designer lines to the store brands? Then ask hard questions like, "Since the quality is comparable, why do you think people pay more for designer goods?" You will have a great chance to discuss issues like: How marketing affects our decision-making processes, how ego and self-image determine what we buy, and so forth. One of the most important things parents can do is to help their children assess their motives for buying.
Please don't misunderstand me. I'm not opposed to designer wear. What I am opposed to is spending money we don't have to impress other people -- who, for the most part, could care less.
• Check out yard sales, consignment shops, and next-to-new stores. These are especially great places to find clothing for younger kids. The reason is simple. When kids are small, they usually outgrow their cloths before they wear them out. This means that you will find lots of high-quality, barely worn outfits at prices far below what they would cost in retail stores.
• Take good care of your clothes. Clothes that are well cared for and maintained last longer. Wash clothes only when they need to be washed. Store clothing properly.
• Select clothes that fit properly -- on the loose side, not too tight. Years ago I had a wonderful client who taught me an important lesson. Mr. Old was in the retail clothing business. He really knew his stuff. One of the things I learned from Mr. Old was that a garment usually "hangs" better when it isn't too tight. Generally, clothing looks better and is more slenderizing when it is slightly on the large side. Also, clothing that fits loosely lasts longer. When a person's clothing is too tight the fabric, seams, and zippers are all under constant stress. This continual pulling wears a garment out faster. (It's hard to resist the urge of comparing tight fitting cloths to looking like two hogs fighting in a gunny sack.)
• Buy good quality clothing. It is important, especially for grown kids and adults, to buy good quality clothing that will last. Cheaply made garments have to be replaced too quickly. Not only will the workmanship and fabric be better, you will also get the "little spiffs" that come with better quality goods -- like extra buttons. I have rarely regretted buying a quality-made item, but there have been lots of times I've felt like kicking myself for wasting money on shoddy merchandise.
• Opt for classic designs and cuts -- avoid the fads. In the 60's it was Nehru jackets, in the 70's it was lime green leisure suits, more recently it's been plastic cloths and oversized jeans. Classics are just that -- and, they always look good. Faddish cloths have terribly short half-lives and they spend most of their existence in the back of closets.
• Plan ahead -- think ensembles. Before buying a new garment, review what you already have. Will the new item mix and match well with other clothes you own? Will the new garment expand your wardrobe, or will you be forced to buy even more clothes so you'll have something to coordinate with the new piece?
• Avoid impulse buying. Nothing is more seasonal than clothing. Everybody knows that there will be great sales at the end of the season. Why not wait and buy late --and save big?
• Look for clothes that don't require special attention. If it has a "dry clean only" tag, you've just increased your clothing budget geometrically.
Go Forth and Conquer!
Remember, bargains are everywhere -- it's just a matter of learning where to look. With a little extra time and effort (and, a little less ego) anybody can become a world-class bargain hunter. Do it as a game. Do it to save money. Do it to teach your kids the principles of sound money management. Whatever your motivation -- just get busy, and do it!!!


Steve Diggs presents the No Debt No Sweat! Christian Money Management Seminar at churches and other venues nationwide. Visit Steve on the Web at www.stevediggs.com or call 615-834-3063. The author of several books, today Steve serves as a minister for the Antioch Church of Christ in Nashville. For 25 years he was President of the Franklin Group, Inc. Steve and Bonnie have four children whom they have home schooled. The family lives in Brentwood, Tennessee.

A complete financial compendium, 19 chapters
• What you can do today to get out of debt and kill the Debt Monster
• A,B,C's of handling your money God's way
• How to save, invest, and retire wisely
• How mutual funds work
• How to stop fighting over money
• What to teach your kids about money
• Learn how home & car buying, college financing and insurance work.
• How to develop a budget that works -- forever!
• Features simple charts, graphs, and easy-to-use forms.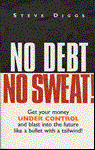 Click here to learn more or to order