How to Get Past Financial Worry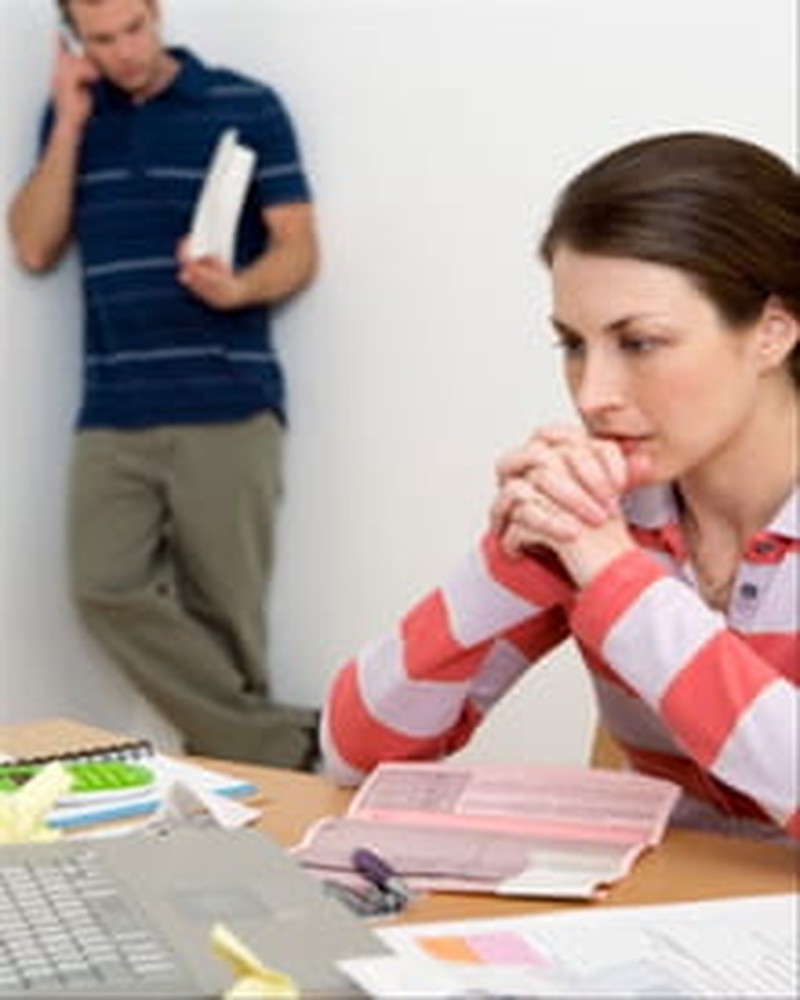 I still remember the first time we took our first child to the pediatrician.  There was nothing wrong; it was just a normal first check-up.  However, my face must have looked like I was carrying our newborn across Niagara Falls on a tightrope.
The doctor took one look at me and said, "It's okay, one day every parent stops worrying.  In about 60 years."
You don't need to be a parent to experience worry.  You just need to be alive.  Worry is part of the human condition.
And today, as the stock market messes with our retirement plans, the job market messes with our security, and the housing market messes with our long-held assumption about the value of homes, we're living in especially worrisome times.
Let's take a look at what the Bible says about worry.
Take It To God
Jesus once asked the rhetorical question, "Who of you by worrying can add a single hour to your life?" (Matthew 6:27)
Good question, right?  There's no benefit that comes from worrying.  In fact, it can subtract hours from our lives.
And yet, we worry. Telling ourselves not to is like telling ourselves not to think about an elephant.  So, in the midst of our worry, what can we do to get to a better place?
In the section of Scripture just referenced, Jesus reminds us that God takes good care of birds and flowers, and since He cares so much more for us, we can rest assured that he'll take care of us.
But He does ask something of us.  He asks us to make our relationship with Him our first priority.
That means turning to Him should be our first step whenever we're worried about something.  As the apostle Peter said, "Cast all your anxiety on him because he cares for you" (1 Peter 5:7).
Take It To Others
How many times a day do you have this conversation?
"How's it going?"  "Good.  How about you?"  "Good."
We're all good.  Fine.  Great.  Couldn't be better.
If you're struggling, don't let our "Good, how are you?" world fool you into believing you're alone.  You're not.
Everyone has stuff.  Sometimes it's small stuff; sometimes it's big stuff.  But we all have stuff we're worried about.
The next time someone passes you in the hall and asks, "How's it going?" I'm not suggested that you let loose with all of your concerns.  But I am suggesting that you find someone to talk to.
As Solomon once said, "Two can worry about something better than one."  Okay, I took a few liberties with that.  But he did point out that, "If one falls down, his friend can help him up" (Ecclesiastes 4:9-10).
In the midst of our worry, we could all use some help up.
Assuming you choose a safe person to talk to about your worries – someone who's truly for you – you'll definitely experience one benefit, and maybe two.  First, you'll have someone else to walk through the worry with you.
And your willingness to talk about something you're worried about may just open up enough space for the other person to tell you what they're worried about.  Then you can help each other.
Take Comfort In What's Good
In Philippians 4:6, the apostle Paul reiterated Peter's advice about taking our concerns to God, but with some very odd sounding added guidance: "…in everything, by prayer and petition, with thanksgiving, present your requests to God."
With thanksgiving?  Huh?
How often, in the midst of a worrisome challenge, does your mind run toward all the things you're grateful for?
It's easy to draw inward when we're worried, isn't it?  To see only what needs fixing and none of what's working well, all of the challenges and none of the opportunities.
I don't mean to paint a smiley face on anything you're worried about right now, or anything I'm worried about for that matter.  But gratitude is the path toward contentment, and contentment has a way of taking the sting out of worry.
So, as you think about what concerns you, take inventory of all that's good about your life as well.
Take Action
I purposely put this suggestion last because so often it's the first step we try to take.  Our culture has a heavy bias toward action.  But it's only after we've talked to God and sought His guidance, after we've talked with a trusted friend, and after we've taken stock of all that's good, that we can possibly think of a truly constructive action step.
What else have you found helpful in dealing with the things you worry about?
Matt Bell is the author of three personal finance books published by NavPress, including the brand new "Money & Marriage: A Complete Guide for Engaged and Newly Married Couples."  He teaches a wide variety of workshops at churches, conferences, universities, and other venues throughout the country.  To learn more about his work and subscribe to his blog, go to: www.mattaboutmoney.com.
---
Read our guide for How to Stop Worrying: 13 Practical Steps and start taking small steps today toward living fully free from anxieties.