How to Live on a Limited Income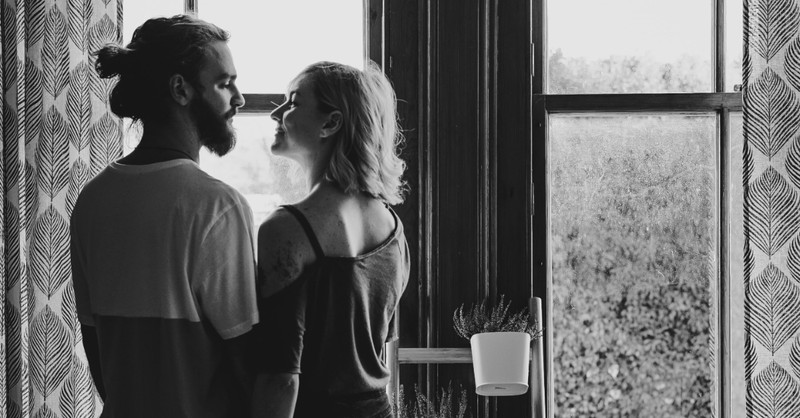 "Come, follow Me … and at once they left their nets and followed him." (Matthew 4:19-20)
"Take nothing for the journey … no staff, no bag, no bred, no money, no second tunic." (Luke 9:3)
"There is one thing you lack: go, sell everything you have and give to the poor … But the man was saddened by these words and went away in sorrow, because he had great wealth." (Mark 10:21-22)
When you consider that the Apostles lived on the generosity of believers, you wonder how they could have survived. But while they did not have a great deal of financial wealth, it was their faith that made them rich. Learning how to live on a limited income does not mean you can't have anything, but it does mean becoming content with what you do have.
Creative Income
If your job has cut back your hours or laid you off for the season or permanently, consider finding creative ways for making money. Working a part-time job can give you an open schedule to work a second job or look for ways to earn an income creatively by turning a hobby into an Etsy or eBay business. You may also find ways to work as a consultant in your chosen career field.
"A worker's appetite works for him, for his hunger urges him on." ~ >Proverbs 16:26
Within the Four Walls
Credit counselors will tell you there are four essential items that should be a priority when you face a reduction in your income:
Food
Shelter, which includes utilities
Transportation
Clothing
These items will allow you to face each day in a healthy way until your income increases.
Food
Being able to buy food is a matter of survival. But that doesn't mean you have to always buy name-brand foods or dine in expensive restaurants. With creative budgeting, coupon clipping and meal planning, it is possible to eat well on a limited income. Making a weekly menu that includes cooking a large meal that can be turned into several other meals is a practical way to stretch your grocery dollars.
For example, you could make a large pot of spaghetti sauce and portion the sauce for four meals during the week: spaghetti, chicken parmesan, lasagna and pizza. Or perhaps simmer a large pot of beans, which can be used to make a side dish, chili and tamales.
"And they did all eat, and were filled: and they took up of the fragments that remained twelve baskets full." ~ >Matthew 14:20
Housing
Housingshould take up only 25 percent of your monthly net pay, and if it is taking more than that on a limited income, counselors would advise you to find other living arrangements. It can be a difficult decision to calculate whether or not you should rent or buy, especially if you are faced with selling your existing home. Using a calculator to help you make an informed decision is imperative. This allows you to figure out what your payments would be on a mortgage based on the house price as well as property tax and home insurance.
Included within your housing expenses are your utilities. There are many ways to reduce the cost of your utilities. You can eliminate cable television and watch DVDs instead, or take advantage of the many low-cost streaming providers, like Roku or Amazon.
Purchasing a programmable thermostat is another way to cut utility costs by heating or cooling your home only during the hours you are in it. If you have a dishwasher, instead of running it nightly with only a few dishes, wait until it's completely full or wash clothes only when you can do a full load.
"There is precious treasure and oil in the dwelling of the wise, but a foolish man swallows it up." ~ >Proverbs 21:20
Transportation
Having reliable transportation can be critical when you are living on a limited income. It can mean the difference between staying where you are and finding a better-paying job. That being said, if you have a new car payment that is making it difficult to meet any of your needs, you should consider trading it in on a used vehicle that will have lower payments. Before purchasing a used car, talk to your auto insurance provider and find out the differences in coverage costs for different types of vehicles.
When shopping for a used vehicle, one of the things to consider is the cost for maintenance and repairs. Purchasing a car that will only use replacement parts shipped from Japan defeats the purpose of lowering your automotive expenses. Be sure to take the vehicle for a test drive and ask to have a reputable auto shop inspect it before you make a decision. Set a budget for what you want to spend and do your homework.
Be open to alternative transportation options also. Carpooling, bicycling, public transportation or walking are all things to consider, if only for one day a week, to cut your gas costs. You can also ask your employer if an alternative work schedule, like a 4/10 schedule, is available, or inquire about telecommuting one day a week.
"Thus you will walk in the ways of the good and keep to the paths of the righteous." ~ >Proverbs 2:20
Clothing
Clothing may seem like something that shouldn't have to be discussed. However, for some suddenly living on a limited income, clothes become important for several reasons. Having clothing suitable for interviews, cold weather or warm weather, or shoes that will protect your feet, are all many of the reasons it is one of the four walls.
But there are many ways to get "new-to-you" clothing that will not break your new limited-income budget. Thrift or secondhand clothing stores are excellent resources that often have brand-new items still with tags on them. If your income is limited because you've been forced to leave a relationship or marriage because of domestic violence, there are organizations that can provide you with clothing for interviews and other life events.
"She is clothed with strength and dignity; she can laugh at the days to come." ~ >Proverbs 31:25
Happiness is an Inside Job
Making changes in your life when faced with limited income doesn't have to be framed with all the things you can no longer do or have. Finding ways to have just as much, if not more, than what you had on a higher income is not difficult. Redefine what is most important to you and your family. You might just be surprised at what you have within your four walls.
"By them the birds of the heavens have their home; they sing among the branches." ~ Psalm 104:12
Sarah Landrum is a freelance writer on a mission to change the world and help people live happier, more enriched lives. She is also the founder of the career and happiness site Punched Clocks.
Publication date: October 6, 2016
Image courtesy: ©Unsplash/Toa Heftiba
Related podcast:
The views and opinions expressed in this podcast are those of the speakers and do not necessarily reflect the views or positions of Salem Web Network and Salem Media Group.
Related video:
There are still things you can do with a little ingenuity and a sense of adventure to make a great vacation for little or even no money. Here are seven low-budget trips you can take this year.