How to pay for medical bills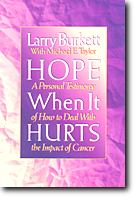 Paying for medical treatment is a huge problem to tackle, especially if you, or a loved one, is in the midst of a medical trauma. Who doesn't want their loved ones to have the best medical treatment money can buy? Yet there is the tremendous burden of mounting debts for medical care.
Medical care is like signing a blank check. You don't know with any degree of certainty what your costs will be. Figure you will pay an average of \$4,000 to \$6,000 per day in the hospital, and that doesn't include the treatment. Specialized treatment, such as surgery, may raise your bill to \$10,000 to \$12,000 per day over a seven-day period.
Health insurance will pay the largest portion of the bill. You still will be left with some outstanding debt. A growing number of people have no health insurance at all. Those living below the poverty level are cared for by government programs. Medicaid often will pay 100%. Those experiencing the devastating blows of unpaid medical bills are the middle-class Americans who make too much to qualify for government assistance but not enough to tackle the enormous debts.
Disability insurance is limited. Lost wages during an extended recuperation can add stress to the family, particularly if the patient is self-employed. Normally Social Security disability benefits won't begin paying until you have been disabled for a least a year. Most personal disability policies have a waiting period of two weeks to three months before they will pay. For these reasons, it is important for families to build up an emergency fund of at least three to six months of salary.
How to minimize your medical bills:
Request a meeting with the hospital administrator. Advise him or her of your predicament, along with your desire to pay your bills. Insist on meeting with the decision-makers, since support staff are apt to say no to your every suggestion.
Don't be afraid to negotiate the bill. Depending on the hospital, as many as one-fourth of the patients may be in default with their bills. Since the hospital is a business, your hospital bill is inflated to help cover the losses from other patients. That's why you may be charged \$4 for each tongue depressor or \$20 for a Tylenol. Ask to pay the actual costs of your medical services. Point out that you are committed to paying off your debt rather than avoiding it.
Request an itemized bill from your doctors and hospital. Check each charge for accuracy: did you actually receive that service or medication? While in the hospital keep a log of doctor visits, treatments, and medications to verify the charges.
When the money runs out:
Don't worry. Worry is taking on a responsibility that belongs to God. Tell the Lord the truth about your circumstance, do the best you can, and trust Him for the outcome. (Matt. 6:31-34).
Liquidate your assets. Do what you can on your own. You may have to reach into your retirement savings to pay on the debt. Don't consider selling your home, though.
Approach your extended family. This may be awkward or even difficult, but God may use the occasion to bring families closer. (Read 1 Tim. 5:3-4, 16).
Seek assistance from your church family. Churches don't have the resources to pay catastrophic medical bills but they can help through prayer and by sending a member with the gift of helps to step in and provide some organization to the family's money management.
Consider bankruptcy as a last resort. It should be used as an option only for the purpose of reorganizing a way to repay your creditors (Chapter 13).
From Hope When It Hurts by Larry Burkett with Michael E. Taylor, copyright (c) 1996, 1998. Used by permission of Moody Press, Chicago, Ill., 1-800-678-6928.
Larry Burkett is founder and president of Christian Financial Concepts, a nonprofit ministry that provides personal counseling and instructs individuals through nationwide seminars. He holds degrees in marketing and finance and hosts two radio programs. Larry has written more than 40 books, including The Coming Economic Earthquake, Debt-Free Living, Women Leaving the Workplace, and the novels The Illuminati and The THOR Conspiracy. He and his wife, Judy, live in Gainesville, Ga., and have four grown children and nine grandchildren.For more information on the ministry of Christian Financial Concepts call: 1-800-722-1976 or write: Christian Financial Concepts, P.O. Box 2458, Gainesville, GA 30503-2458.