Inexpensive Gifts for New Moms

If there are expectant parents in your circle of friends, you may be racking your brain to come up with a gift for the baby that will be useful, unique and affordable. I've got an idea. Create a "Baby's Medicine Cabinet" gift basket.

This may not be the flashiest gift at the baby shower, but you'll be the hero later on when frightened parents realize you have armed them with the over-the-counter medicines and treatments most often recommended by pediatric health professionals. You'll save them from the stress of a middle-of-the-night search for a 24-hour pharmacy.

Here's a list of items to include in your gift basket:

Infant rectal thermometer. While there are several models, Vicks Baby Rectal Thermometer gets rave reviews for its accuracy and ease of use. Retail: $15; Amazon Price: $9.50

Tylenol Concentrated Infant Drops. Doctors often recommend this for babies who have just been given their immunizations, have teething pain or are running a fever. Retail: $7.99; Amazon Price: $7.99

Motrin Infants' Drops, Ibuprofen. This is another pain reliever and fever reducer that should be included in your gift basket to make sure you've covered all the bases. Retail: $9.99; Amazon Price: $7.99

Little Noses Decongestant Nose Drops. When the baby is congested and has a difficult time breathing, pediatricians often recommend saline nose drops to loosen and thin the mucus secretions and to aid aspiration. Retail: $5.99; Amazon Price: $4.00

Pedialyte. Doctors prescribe this product to prevent dehydration when children are vomiting or have diarrhea. Retail: $8.99 for four 8-ounce bottles

A&D Zinc Oxide Diaper Rash Cream with Aloe. This is the diaper rash cream of choice recommended by most pediatric health professionals. Retail: $5.99

Hydrogen peroxide. A fresh bottle is great to have on hand to treat minor scrapes and cuts. Retail: $1.99; Amazon Price: $0.71

Neosporin Antibiotic Cream Plus Pain Relief. This ointment soothes a child's painful cuts, scrapes and burns while preventing infection. Retail: $5.99; Amazon Price: $3.99

Fill out the gift basket with a bib, baby rattle, pacifier or kid-friendly Band-Aids. Wrap it in cellophane, add a cute gift tag and your gift is complete.

Here's another idea: Create a second basket for the new grandparents. I can tell you from personal experience that they will have loaded up with all kinds of equipment and supplies, but will have forgotten to stock any kind of infant medicines and health treatments. How quickly we forget.

By the way, my first grandson was born strong and healthy on July 7, 2009. His name is Elijah. I can assure you that his grandparents are totally smitten.

Everyday Cheapskate is a Registered Trademark.
Copyright © 2009 Mary Hunt. All rights reserved. Permission to reprint required.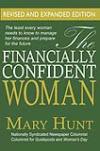 Check out Mary's recently released revised and expanded edition of The Financially Confident Woman (DPL Press, 2008).
Debt-Proof Living was founded in 1992 by Mary Hunt. What began as a newsletter to encourage and empower people to break free from the bondage of consumer debt has grown into a huge community of ordinary people who have achieved remarkable success in their quest to effectively manage their money and stay out of debt. Today, "Debt-Proof Living" is read by close to 100,000 cheapskates. Click here to subscribe. Also, you can receive Mary's free daily e-mail "Everyday Cheapskate" by signing up at EverydayCheapskate.com.