Is Online Bill Paying Safe?
Mary Hunt

The Cheapskate Monthly

2004

6 Sep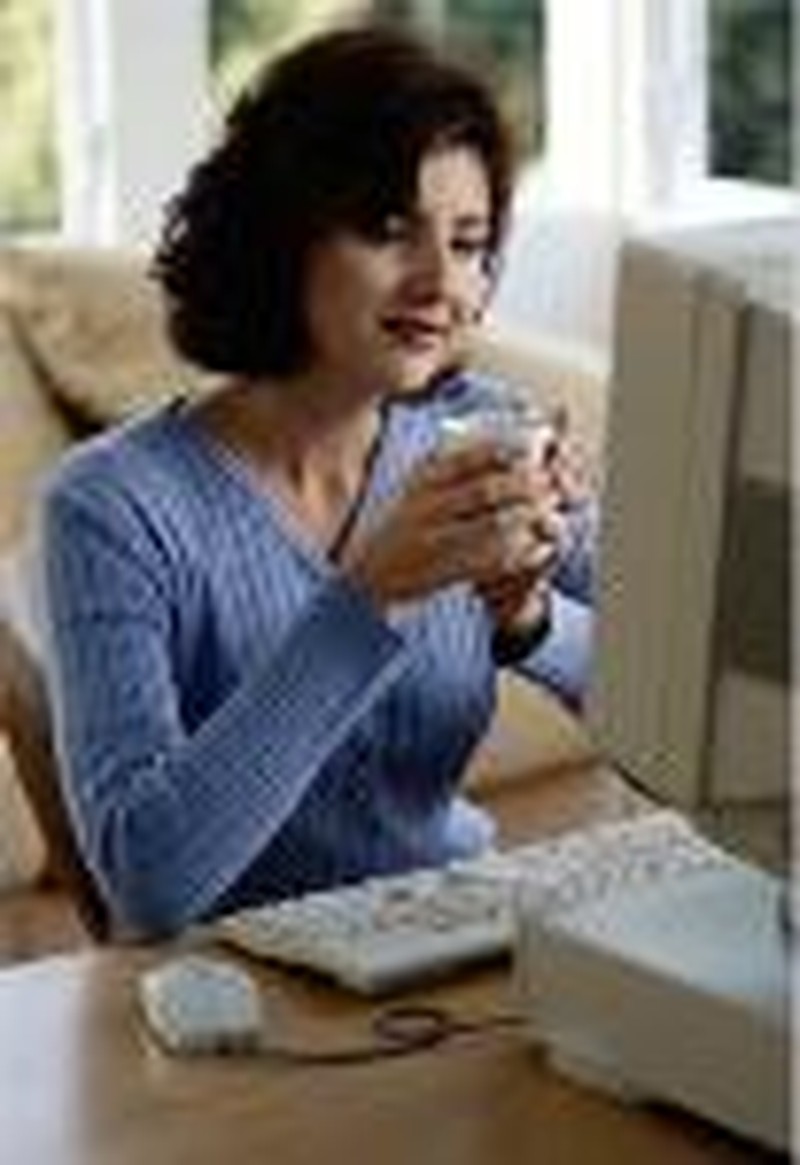 If the idea of paying your bills with your computer makes you queasy remember this: People were resistant to accept the automobile, too. There was a commonly held theory that the human body would disintegrate at speeds exceeding 35 miles per hour. And there was a time, and not so long ago, that email was a foreign concept as was text messaging and digital cameras.
Wait! Don't skip past this article. Even if you know for sure you will never trust online bill paying because you are stubborn and stuck in your ways (just kidding), read on anyway. Think of it as keeping up with the times so at least you'll be able to hold a reasonably intelligent conversation enumerating all the reasons you would never do such a foolish thing as pay your bills online.
Objection: Online bill paying is not safe. Not true. According to a recent survey online bill payers are 10 percent less likely to have their identities stolen versus those who use standard payment methods. It is easier for thieves to view your paper invoices and to steal your outgoing mail.
Objection: You have to pay all of your bills on a credit card. Wrong again. While that is an option in some cases (not a very good one for many of us) most online bill paying attaches to your checking account.
Objection: Online bill paying is too expensive. Some methods are completely free, while others charge only a nominal fee. Have you figured how much you spend on postage, checks, envelopes, gasoline and other related expenses to pay your bills now? It is cheaper to pay your bills online.
Objection: Online bill paying puts postal workers out of work. True perhaps, but not a reasonable reason to avoid the progress of online bill paying. Had that line of thinking prevailed in the past we'd still be riding horses because the automobiles put buggy manufacturers out of work.
Objection: Online bill paying limits my control over my money. Completely untrue. Nothing happens without your full and complete knowledge and approval. You decide who to pay, how much and when. Do not confuse online bill paying with automatic billing.
How it works
If you are typical, you pay between 8 and 15 bills every month. You use a pen, checkbook, return envelopes, stamps and so forth. You drop your bills into a mailbox somewhere and hope they arrive at the right place on time.
Paying bills online eliminates all of that. You log on to your bill paying site, which with your authorization connects to your checking account. You enter your passcodes, decide which bills to pay, fill in the blanks, click the mouse and your payment is on its way.
You have choices when it comes to online bill paying. For instance, you can continue to have all of your bills sent to your home. Then when you want to pay one or all of them, you go online to your bill paying site. You select the bill, type in the payee, the address, the amount you wish to pay and so forth. Most sites will remember that information. The next time you wish to send money to that person or company, you just look on your list of payees to find that particular one and select it. Or if you choose to use an intermediary you instruct your service providers to send your bills to the address your intermediary will assign for you at their location. With this option you don't open your bills anymore, but you instruct how you want them to be paid.
Your choices
Pay through your bank. One-third of the nation's banks now offer online bill paying services for their account holders. While some charge a nominal fee for the service (usually a flat monthly rate of fifty-cents or so per transaction) many, including Bank of America and Citibank, offer this service completely free. If your bank charges a fee, contact them to discuss lowering or eliminating the fee. If they are unwilling, consider switching your account to an institution that does not charge fees for online bill paying.
You can arrange to receive and pay your bills online. And you can send payments to almost anyone you can write a check to-your dentist, your phone company, even your child in college, in just the same way you would send a paper check. And if the person or company is not set up to receive payments online, they will receive a paper check in the mail sent by your bank on your behalf.
To learn more details for how online bill paying works through a bank, go to www.citibank.com and click on Products and Services and then on "Bills and Payments" and www.bankofamerica.com, "Online with Bill Pay" under Account Services.
Banks are anxious for their customers to use online bill paying because customers who use this service are less likely to overdraw their accounts, stay with their banks longer and have higher balances. It's just good business and most all banks and credit unions are jumping onboard to offer this service.
Pay the company directly. Many utility, electric, phone, mortgage and cable TV companies now allow you to pay them directly via their websites. You can pay by credit card or automatic debit directly from your checking account.
Even if you do not intend to use this service on a regular basis, you might want to see what your service providers offer. You may be surprised just how easy this is. Keep it as an option in the event you find yourself running late one month. You may be able to pay online to avoid a late fee.
Pay through an intermediary. There are companies like PayTrust that will become your agent in receiving and paying your bills. When you sign up for an intermediary service, you change your billing address from your home to the online company's address, where all of your bills are sent. Now instead of you paying your bills directly, you instruct your agent to pay them and debit the amount from your checking account. And if your lawn service, for example, doesn't accept online payment the intermediary sends a paper check.
PayTrust, like most intermediaries, guarantees its service and takes responsibility for any late fees or credit issues that may occur due to any system errors on their end.
While signing up with an inter-mediary is somewhat more costly, the benefits are significant and warrant your further investigation. Go to www.paytrust.com and click on "Learn more."
Pay through an Internet portal. Websites including Yahoo!, MSN and Quicken act as Web portals for online bill payments to hundreds of entities. And most of them offer the service for free for limited services.
Here is an example: Quicken partners with 250 different merchants and companies for its online Bill Pay service and charges consumers $9.95 a month for up to 20 payments, with a $.50 per transaction cost for each additional payment.
Many Internet portals used to cut paper checks to pay your bills meaning you would have to request payment well in advance of your due dates. But now they make electronic payments which decreases that time frame.
Each portal handles bill paying a little differently, so you need to check out each one, if for no other reason than to learn all of your options.
Yahoo! Log on to www.yahoo.com. Scroll down to the bottom of the home page and look for Personal Finance then click on "Bill Pay." Now you will see an option to "Take a tour." Do that.
MSN. Log on to www.msn.com and click on Money in the second section of menu items on the left. Now look down to find Banking and Loans, then Bill Pay. You can also take a tour of this service. MSN offers two levels of online bill paying-Premium and Standard with monthly fees ranging from $2.95 to $5.95 per month, with conditions.
Quicken. You may recognize Quicken as the software provider, and while you can pay your bills online using your Quicken software that also manages our checking account, you can skip the software and now use Quicken Bill Pay through its Internet portal. Log on to www.quicken.com and click on Quicken Bill Pay on the right. One advantage of Quicken is that it allows you to make payments from up to ten different bank accounts. The monthly cost is about $9.95. Quicken offers your first month free. Quicken guarantees on-time payments or they'll reimburse your late fee up to $50, if your payment arriving late was their fault.
America Online. AOL Bill Pay, offered to members at no extra charge, is provided through an AOL alliance with Yodlee.com, a company specializing in online personal finance services.
AOL members (only U.S. members at this time) who sign up for AOL Bill Pay receive summaries of their online bills through AOL email messages, from where they can link directly to the supplier websites to make their payments. See your AOL membership site for full details.
Advantages
Let's start with the environment. A report from Wells Fargo says that if everyone in the U.S. paid their bills online, 18.5 million trees would be saved each year. That represents enough lumber to build 216,000 single-family homes. Not a bad advantage.
A more personal advantage of online bill paying is the way it organizes your finances. You can see at a glance which bills you've paid and when you paid them. And in the event you need proof of payment, you have it on a moment's notice. You can see at a glance what you've paid and when you paid them.
You can select your bill payment dates, create a log of your regular payments and make multiple payments at one time if you wish. You don't lose control with online bill paying, you gain control. And a sense of personal pride because your finances are so much more orderly.
Some services allow you to set an "alarm" which alerts you when your account drops to a level you determine so as to avoid overdrafts.
Possibly the greatest benefit of online bill paying is the matter of on-time payments. When you drop your mortgage check into the mail you cannot assume your payment has been made on time. Lots can happen between that moment and when it is certified as received by your lender. Online bill paying can shorten significantly the time between sending and receiving. If online bill paying saves you even one late fee, you're way ahead financially.
Pitfalls
Security should be your biggest concern when it comes to online banking. Never use a public computer or a "hot spot" wi-fi connection for financial transactions. Make sure you keep your anti-virus up-to-date. Run Windows Update regularly to keep current on the latest security patches.
Whether you bank online or offline, you need to access your bank account regularly (daily if possible) to review all transactions. If you do not recognize a charge, report it immediately. Your bank is under no legal obligation to provide a refund or remedy after 60 days.
In researching for this article I asked many people about their online bill paying experiences. I received no negative reports. In fact, most said it's so fabulous they'd never go back to the old way. However, I cannot guarantee your experience will be the same.
Remember if you try it and don't like it, you can always cancel and go back to paper, pens, paper clips, return envelopes and postage stamps.


© 2004 The Cheapskate Monthly. All rights reserved. Used with permission.


"The Cheapskate Monthly" was founded in 1992 by Mary Hunt.  What began as a newsletter to encourage and empower people to break free from the bondage of consumer debt has grown into a huge community of ordinary people who have achieved remarkable success in their quest to effectively manage their money and stay out of debt.  Today, "The Cheapskate Monthly" is read by close to 100,000 Cheapskates.          Click here to subscribe.

Seeking financial harmony in your marriage? Read Mary Hunt's book Debt-Proof Your Marriage published by Revell.