Is Your Church 'Money Savvy'?
Whitney Hopler

Crosswalk.com Contributing Writer

2007

12 Oct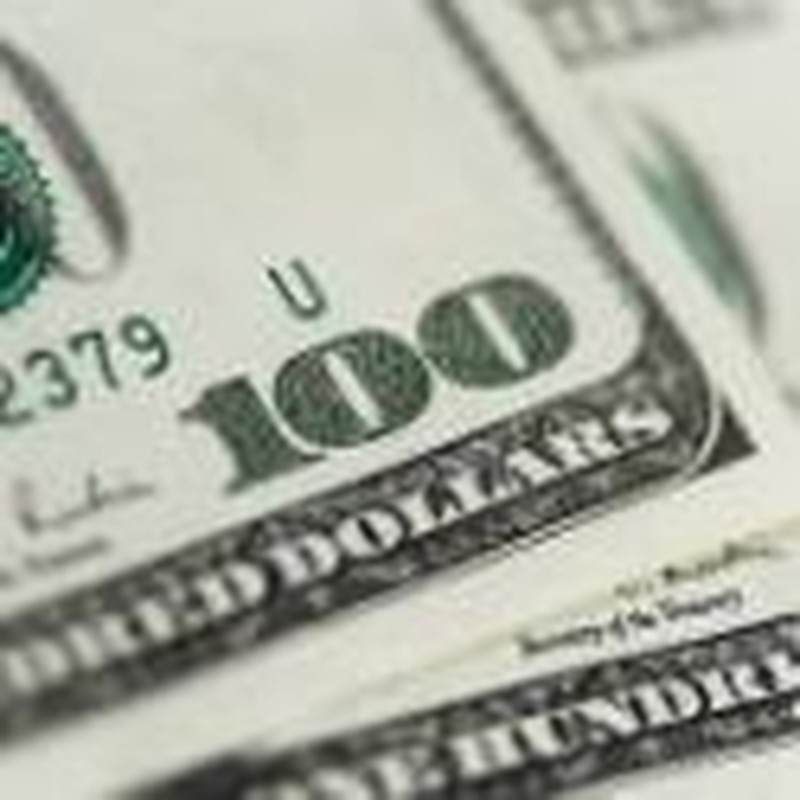 Editor's Note: The following is a report on the practical applications of Aubrey Malphurs and Steve Stroope's new book, Money Matters in Church: A Practical Guide for Leaders, (Baker, 2007).
Your ministry work may keep you so busy that you don't pay much attention to your church's finances. But money is an important part of your church's work, because without it, none of that work would be possible.
So make sure you make financial decisions for your church wisely, faithfully, and legally. Doing so will help you fund the vital ministry work you want to pursue.
Here's how you can help your church become money savvy:
Build a theology of financial stewardship, and communicate it well. Carefully study what the Bible has to say about managing money well, and think and pray about how best to put those principles into action. Once you're clear about how your theology of stewardship should inform how you and other leaders at your church make financial decisions, let people in your congregation know.
Develop donors. Cast a clear, compelling vision for your church on a regular basis, since people are most motivated to give when they understand and embrace an exciting vision. Implement a stewardship education plan throughout your church, addressing it through sermons, in Sunday School, small groups, new members classes, financial counseling sessions, workshops, and seminars. Also give people information about how they can plan to donate money from their estates to the church. Nurture close relationships with people in your congregation so they'll come to know that they can trust you. Talk with them often, and be completely transparent about your church's finances and other matters. Be available to people and always willing to answer their questions. Challenge people to make an annual giving commitment to the church. Conduct capital campaigns on a regular basis to fund special projects, such as missions efforts, buying land, or constructing a new building. Be sure to thank your donors regularly and warmly. Offer people different church funds to which they can contribute, such as the general fund, building fund, missions fund, designated giving fund, and benevolence fund.
Create a strategic budget. Rather than just setting a basic budget that will manage the church's money effectively, keep your church's core values in mind to create a budget that will support those values well. Know who your congregation is, where you're going, and how you plan to get there. Anticipate next year's income by examining your church's giving track record, considering attendance and giving trends, determining the allocation of funds (such as about 10 percent for missions, about 50 percent for personnel, about 20 percent for programming, and about 20 percent for facilities). Once you've decided how to allocate funds, let each of your church's leaders know approximately how much money they'll have to spend for their areas of ministry over the next year. Keep in mind that your church is bound to have some uncontrollable expenses, so plan for them. Set up a savings account or cash-forward reserve with a bank that you can draw upon when the church needs cash during a slow giving time, such as during the summer.
Analyze your budget. Evaluate your budget at least once a year. Ask: "Does our budget support a biblical mission and vision?", "Does our budget reflect a biblically balanced set of core values?", "How well does our budget fund biblical teaching, worship, fellowship, service, and evangelism?", "Is our budget outreach or in-reach oriented?" (both are important), "Are our church's income and budget increasing, plateaued, or declining?", "What is our average per capita per annum giving?", "Are there ministries that should be financed by means other than the general fund?", "Are there items in our budget that the church should not be funding?" (go through line by line to analyze this), "What high and low cost items are in the budget?", "Are we getting our money's worth from our denominational support?" and "How high are our expectations of our people in terms of giving?" (usually, the more you expect, the more you'll get).
Decide who has the power. Figure out which people have which type of power in your church to make decisions about its finances. Consider how the pastor, assistant pastors, staff members, elders, board, lay leaders, etc. should exercise whatever financial authority they have. Be clear about your church's policies for handling money, to prevent the potential abuse of power.
Protect your church's financial integrity. Don't have your church's top leaders directly handle your church's finances; give that job to others. Set a clear system of financial accountability in place, such as one that stipulates that only a group of people working together (rather than just one person) can collect, count, and deposit donations; that sets up rules for disbursing funds; and that instructs that an independent auditor (such as a certified accountant who doesn't belong to your church) audit the church's finances every year.
Fund new facilities. As you consider new construction, ask what you can afford to build, how you will fund it, and how you will spend the money you raise. Consider these primary funding sources: capital campaign, additional mortgage capacity, additional assets, and bank loans. Once you've developed your budget, communicate that information to key people like the architect, builder, bank, legal counsel, and real estate agent.
Understand good banking basics. Get to know how a bank could best serve your church. Choose a bank that's local and offers deposit services, lending services, and contribution services. Make sure it has a good reputation, and that someone who works there understands your church's needs well. When you want to secure a long-term loan for the church, figure out whether it would be better to borrow from a bank or a bond company.
Pay your staff fairly and adequately. Understand that your church's people are its most important resources. Invest in them well, to honor God, obey Scripture, and retain good staff members. When determining what to pay each staff person, keep in mind: your church's size, the scope of that staff member's responsibility, what comparable churches are paying for comparable jobs, the person's tenure at your church, the person's prior experience (if it directly contributes to his or her ability to get the job done well), and any specialized training that equips the person to do the job well.
Comply with federal, state, and local laws. Learn what laws apply to your church's finances – for tax exemption, employee taxes, Social Security, contract labor, etc. – and update your knowledge each year since laws change from year to year. Do your absolute best to comply with the laws.
Deal with debt wisely. When considering whether or not to take on debt, keep in mind that you should allocate no more than one-third of your general fund income to service debt. Never borrow more than your church can reasonably repay, or incur so much debt that you severely limit funds available for ministry. Try not to go into debt to purchase assets that will depreciate (such as a church van), but consider taking on some reasonable debt to buy assets that will appreciate (like land or facilities).
Prepare well for a capital campaign. Determine the purpose your campaign (promoting missions, purchasing property, building facilities, reducing debt, etc.). Decide who will lead the campaign (the senior pastor, a consultant, a team, etc.). Determine campaign expenses. Figure out when to have your campaign, and for how long. Set the campaign vision to motivate the congregation. Determine the campaign goals (such as raising money, nurturing spiritual growth, encouraged greater congregational involvement and giving in general, etc.). Establish a campaign flowchart or calendar. Set a campaign theme. Meet with your church's key contributors one-on-one to give them advance information about the campaign.
Implement the capital campaign well. Bathe every part of the campaign in prayer, and be sure to also pray for the key people involved. Write down some specific prayers in a guide that you can distribute to the congregation. Keep people informed regularly, and keep reminding them of how the campaign supports your church's vision. Challenge them to think and pray seriously about how God may be leading them to participate. Designate a special time to have church members fill out commitment cards pledging to donate specific amounts to the campaign. After you've tabulated all the pledges and gifts, announce the grand total to the congregation and celebrate together.
Follow up the campaign well. Keep people informed about how the campaign is coming along, so church members will be motivated to honor their pledges and actually donate the money they'd planned to donate, and so people who are new to the church will be motivated to join in the campaign themselves. Answer questions such as: "When will we purchase the land?", "When will construction begin?", "Is construction on schedule?", "When is the move-in date?", "How much interim interest will be saved if people accelerate their gifts?", "How much have people given to date versus what has been pledged?", and "How close is the church to reaching the campaign's top goal?".
Adapted from Money Matters in Church: A Practical Guide for Leaders, copyright 2007 by Aubrey Malphurs and Steve Stroope. Published by Baker Books, a division of Baker Publishing Group, Grand Rapids, Mich., http://www.bakerbooks.com/.
Aubrey Malphurs is a professor of church ministries at Dallas Theological Seminary and a church consultant and trainer who has written numerous successful books. He lives in Dallas, Texas.
Steve Stroope is senior pastor of Lake Pointe Church in Rockwall, Texas. His congregation of 8,000 people is one of the 100 fastest growing churches in America. He lives in Rockwall, Texas.