Legal and Financial Planning Eases Strain of Caring for Parents
Whitney Von Lake Hopler

Crosswalk.com Contributing Writer

2007

30 Apr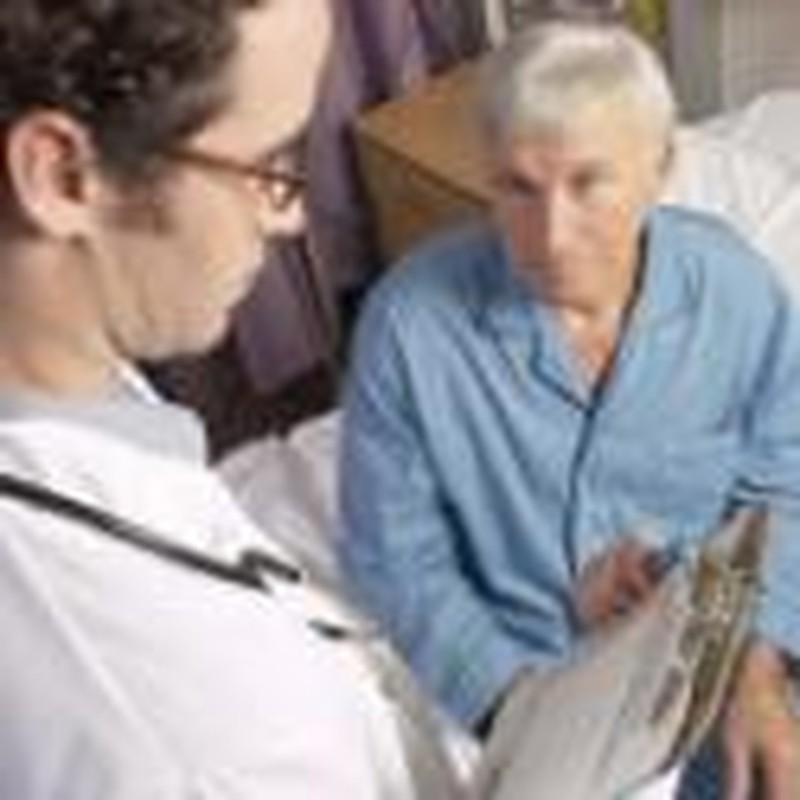 What would you do if one of your aging parents suddenly ended up in the intensive care unit of a hospital, on a ventilator and unable to communicate, while a doctor gives you a grim prognosis and asks you to decide whether or not to continue life support?
How about if you're faced with monthly bills of several thousand dollars – not covered by Medicare or insurance – for nursing home care?
It's not pleasant to think about such situations, but they're all too common among adult children caring for elderly parents. Preparing for legal and financial issues now will save you the strain of having to deal with them in a crisis, and ensure that you can understand and honor your parents' wishes. Smart planning will also give you and your parents more time to pray about God's will for what can become life-or-death decisions.
The longer a caregiving relationship takes place, the more health challenges the children and their aging parents will likely face, said Sharon Lynn, director of ElderLink, a nonprofit program that coordinates and manages various aspects of care for elderly people. But if caregivers plan for the future, she said, they can be well prepared. "There's no way to prevent crises; they're going to happen. But you can prepare for them."
Making arrangements to carry out decisions in case an aging parent becomes incapacitated is an excellent task to undertake while the parent is still fairly healthy, said Lynn. Preparing such documents as living wills and power of attorneys in advance can save a lot of heartache later on, she said. Also, added Lynn, purchasing long-term care insurance is another good idea, since the cost of care in a facility such as an assisted living home or a nursing home can be exorbitant and Medicare does not cover the costs for most people.
According to the 2005 National Alliance for Caregiving/AARP national caregiver survey "Caring in the U.S.," most U.S. caregivers don't adequately plan for the costs of caring for their loved ones. "This high incidence of insufficient financial planning held true regardless of their age, income, or the level of caregiving burden," the survey results stated.
Caregivers must pay significant amounts out of their own pockets if they haven't made advance arrangements for other ways to fund their loved ones' care. The survey results revealed, "We do not know how much long-term care is paid for by caregivers versus coming from the older person's income and assets, but we do know that caregivers on average report out-of-pocket expenditures of $171 per month for special food, home modifications, clothing, etc., for their care recipient. This amounts to $2,000/year or the equivalent of an IRA."
Adequate planning means lots of freedom of choice later on, and that's invaluable, said Francine Duncanson, who helps care for both her mom and aunt. Duncanson, whose mom and aunt saved money for their care that Duncanson – a single parent who doesn't have as much herself – can use when deciding how to help them.
"A lot of people are a lot worse off than we are financially," she said. "It's such a blessing to be able to have the money you need to pay for whatever care you need. It makes the whole process so much easier."
Jim and Denise Vickery, caregivers for her father, Leonard Dobner, experienced the stress of not having enough funds available to pay for Dobner's care in a local nursing home. Since the fees at nursing homes near their home in Herndon, Virginia were beyond what they could afford, they had to place Dobner in a nursing home more than an hour away in Stephens City, Virginia. "We go out there every week on Sunday to take him to lunch," Jim Vickery said. "But we're the only people who ever visit him, and we often think, 'Wouldn't it be good if we could visit more often?'"
Dobner, who declined his daughter and son-in-law's offers to move into their home with them after he suffered a stroke, said he enjoys "visiting and spending time with people my own age and activities like Bingo" at the nursing home that he wouldn't necessarily have access to in a home setting. Still, he said, he wishes his family could come to visit more often. And the Vickerys said they wish they could afford for him to live in a local facility.
It's impossible for caregivers or their aging parents to predict what challenges lie ahead for them. "You don't know how long the caregiving will last, and that's scary," said Duncanson. But, she said, caregivers can always trust God to help them through whatever comes their way. Prayer, Duncanson said, opens the door to much-needed wisdom when caregivers and their parents face a challenge together.
The key to successful planning is working with your aging parents and siblings to make decisions together as a family as much as possible, said Rita Schumacher, director of the Northern Virginia Long-term Care Ombudsman Program. "Oftentimes, for an older person, the fear is of the unknown," she said. "If a caregiver involves the older person in the decision-making process, that helps."
Planning wisely will help caregivers "continue to provide care to family and friends without sacrificing their health, financial security, and quality of life in the process," the survey stated. "We need to prepare for the future. This includes encouraging family members to plan ahead and discuss their changing needs as they age …" said the survey's conclusions.
Work with your aging parents (and an attorney, if possible) to create documents that clearly outline your parents' wishes for their future care. Do it now, while your parents are still mentally capable and physically able to communicate. If you can't afford an attorney, you can use legal forms available for free on the Internet or through books at your local library, and discuss the forms with your pastor or a social worker.
Here are some legal documents that can help you:
Power of attorney: This document gives a person (the principal) an opportunity to authorize an agent (usually a trusted family member or friend) to make legal decisions when he or she is no longer competent. There is no standard power of attorney; thus, each one must be geared toward an individual's situation. It is important for the caregiver to be very familiar with the terms of power of attorney because they spell out what authority the caregiver does and does not have. The agent should make multiple copies of the document and give one to each company with which the principal does business.
Health care proxy: This document appoints an agent to make all decisions regarding health care, including choices regarding health care providers, medical treatment, and, in the later stages of the disease, end-of-life decisions. This means that the agent may authorize or refuse any medical treatment for the principal. This power only goes into effect once the principal is unable to make decisions for himself and is activated by the principal's attending physician.
Living will: A living will allows the person to state – in advance – what kind of medical care he or she desires to receive and what life-support procedures he or she would like to withhold. This document is used if a person becomes terminally ill and unable to make his or her wishes known or if he becomes permanently unconscious.
Living trust: This document enables a person (called a grantor or trustor) to create a trust and appoint a trustee to carefully invest and manage trust assets once the grantor is no longer able to manage finances. A person can appoint another individual or a financial institution to be the trustee.
Will: A will is a document created by an individual that names an executor (the person who will manage the estate) and beneficiaries (those who will receive the estate at the time of the person's death).
Sit down with your parents to thoroughly discuss their finances, and plan exactly how to pay for the high costs of potential future care, such as hospital bills and fees for assisted living and nursing home facilities. Make sure you know where to find all of their financial documents (bills, bank and investment account statements, tax records, etc.) in case you ever need to access them.
Here are some financial issues to consider:
Read and make sure you understand your parents' health insurance policies. If you have any questions about what is and isn't covered, ask.
If your parents don't currently have health insurance, look for the highest level of affordable coverage right away.
If your parents are 65 or over, they qualify for Medicare. This insurance can be supplemented with a "Medigap" policy available through a private insurer, such as AARP. Many states also have prescription assistance/reimbursement programs for low-income senior citizens.
If your parents cannot get health insurance and their income is low, they may qualify for Medicaid, a government "safety net" program that pays for medical costs that exceed a person's ability to pay.
Consider long-term care insurance. Realize that long-term care at an assisted living or nursing home facility is often extremely expensive, and not covered by any other type of insurance.
Check out disability insurance. If your parents are employed, have them check to see if their employers have private disability insurance. If they are not employed and become disabled, consider applying for either Social Security or a state-run disability program.