Living Generously during Tough Times
Steve Scalici, CFP(r)

Treasure Coast Financial

2009

16 Apr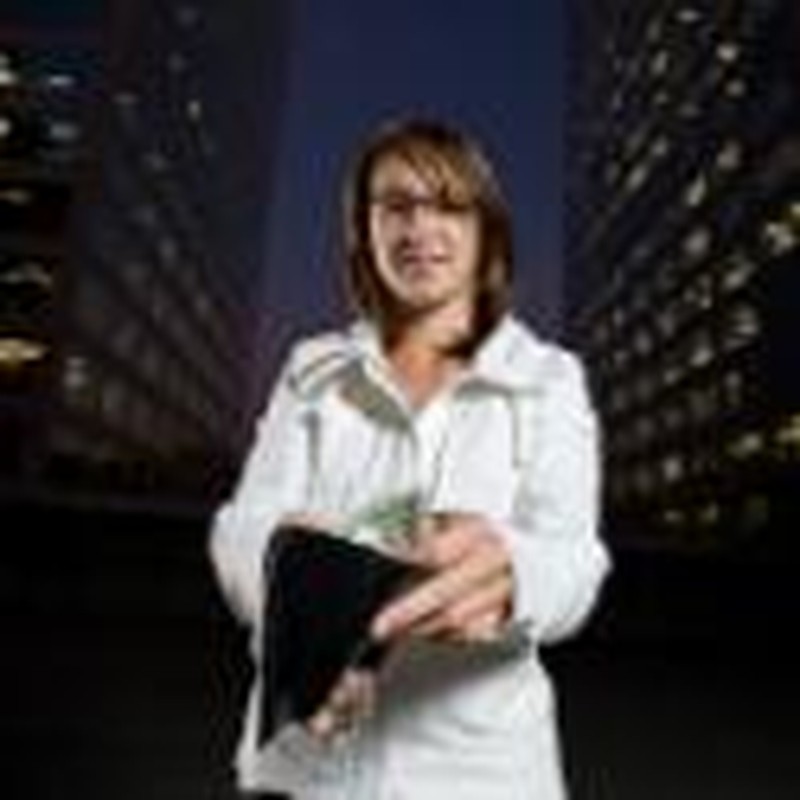 I have been thinking how some words can have a double meaning. For example, the word "funk" when attached to the end of "70's" is good.  However, "funk" when attached to the end of the word "economic" is bad.  The world has been stuck in an economic funk for over a year now and it can seem like it will never end. 
The reality is that there is always something to be fearful about.  Just this decade, we've had 9/11, Hurricane Katrina, a devastating tsunami, and a credit crisis which we are currently mired in. Okay, I better stop before I get depressed.  Actually, our resilience to these events gives me hope that we will have the fortitude to make it through this current predicament. 
After 9/11, we learned lessons about how vulnerable we are, about how porous our security was, and about how hatred can lead to unnecessary death. We also learned beautiful lessons about how to reach out and gather in community to support each other, how moved we can be by the stories of people we have never met, and about how brave and selfless some people are. 
It is during tough times that true character shines. When you're between a rock and a hard place something is going to get squeezed out of you. Difficulties don't so much make the person as much as they reveal the person.
During these tough economic times, our financial resources may dictate that we eat out less, go to fewer movies, buy fewer clothes, or keep the car another year or two. However, even as we do all these things, we can still be generous. 
When money gets tight, I find the first thing to go in someone's budget is often their giving. I believe this is a mistake. I'm reminded of Proverbs 3:9"Honor the LORD with your wealth and with the best part of everything your land produces." 
In the Old Testament, farmers were commanded to give from the first fruits of their crops. This is important because as a farmer, you are never sure how the whole season's crop is going to come in. When you give from the first crop not knowing what the rest of the season's crop will bring, you are really taking a leap of faith and increasing your dependence on God.
Most of us are familiar with Jeremiah 29:11, "For I know the plans I have for you. They are plans for good and not for disaster, to give you a future and a hope." Let's put this verse in its proper context. 
Israel was overtaken 100 years before by Assyria, and now Babylon is banging on the door. In verse 10, God says "The truth is that you will be in Babylon for seventy years. But then I will come and do for you all the good things I have promised, and I will bring you home again." 
God knows the plans He has for us in spite of all these things that are going on around us. His generosity makes me want to be generous.  When I'm generous it causes me to rely on God more than I normally would, which is actually a good thing. 
It's important to remember that while financial generosity is important, it's not our only resource to giving generously. We can be generous with:
1. Our compassion. When we know a friend or neighbor is hurting, we can offer supporting ears to listen, help with chores, or send a comforting note.
2. Our hospitality. Almost daily, we learn of those who need food and shelter that we could easily provide.  Have others over for dinner.  It's a blessing to them and you will enjoy spending time with others.
3. Our stuff. Now is a great time to go through your stuff to see what can be shared with others.  
4. Our faith. This current crisis may represent the greatest opportunity we have ever had to share our faith with others. Many people are realizing that their playbook isn't working. They're thinking maybe it's a good time to try something different. When you find your security in money, it will disappoint you. More people are realizing that now than ever before. 
I am reminded of the Sea of Galilee and the Dead Sea in Palestine. The Sea of Galilee is fresh and fruitful. However the Dead Sea cannot sustain life. It is bitter and barren.
Why the difference? They are alike in almost every way but one. The Sea of Galilee both gives and takes. The Dead Sea, on the other hand, has no outlet, so it only takes in. 
We have a choice, we can either be like the Sea of Galilee, which has a continual flow of give and take, and can support other lives. Or, we can be like the Dead Sea and continue to harbor what we have, but never sustain others. 
We may say all the right things and have the God-language down. We may sound very compassionate and very holy. But our true self is displayed not by our words or even our intentions. Our true self is displayed by our actions. Wouldn't it be great if the downturn of 2008 would result in hundreds of thousands, even millions of people coming to know Christ? 
We can be a part of this, if we chose to live generously; even in these tough economic times.
Published April 17, 2009.
---
Steve Scalici, CFP® is the Senior Vice President of Treasure Coast Financial, located in South Florida. Steve is available to speak to your church or organization.  You can contact Steve at
steve@tcfin.com
or 772-600-1053.  Steve is a registered representative of INVEST Financial Corporation.  The opinions expressed in this article are those of the author and not necessarily those of INVEST Financial Corporation.